Are you an avid gamer looking to enhance your gaming experience with a dedicated game server? Look no further than Nitrado, the leading game server hosting provider that offers a wide range of features, excellent performance, and top-notch customer support. In this comprehensive Nitrado review, we will delve into the world of game server hosting and explore why Nitrado stands out from the competition.
What is Nitrado?
Nitrado is a game server hosting company that provides gamers with the ability to set up and manage their own dedicated game servers. With a focus on performance, reliability, and user-friendliness, Nitrado has established itself as a trusted name in the gaming community.
Purpose of the Article
The purpose of this article is to provide an in-depth review of Nitrado's services, highlighting its features, performance, pricing, customer support, user experience, and security measures. By the end of this review, you'll have a clear understanding of whether Nitrado is the right choice for your game server hosting needs.
Nitrado Features


Server Hosting
When it comes to server hosting, Nitrado offers an impressive array of options. Whether you're a fan of Minecraft, ARK: Survival Evolved, or any other popular game, Nitrado has you covered. They provide game-specific servers tailored to the requirements of each game, ensuring optimal performance and compatibility.
Nitrado also excels in customization options, allowing you to configure your server settings according to your preferences. From adjusting gameplay mechanics to installing mods and plugins, Nitrado's flexibility empowers you to create your own unique gaming experience.
Web Interface
Nitrado's web interface is designed with simplicity and user-friendliness in mind. The control panel offers a comprehensive set of features that enable you to easily manage and monitor your game server. Whether it's changing server settings, accessing logs, or installing updates, Nitrado's intuitive interface makes it a breeze to navigate.
Server Performance and Reliability
One of the key factors to consider when choosing a game server hosting provider is server performance and reliability. Nitrado takes this aspect seriously, ensuring that your game server runs smoothly and stays online consistently.
With robust server hardware and a reliable network infrastructure, Nitrado boasts impressive server uptime. Their data centers are strategically located worldwide, minimizing latency and providing players with a lag-free gaming experience.
Pricing and Plans
Nitrado offers a variety of pricing plans to cater to different needs and budgets. Their pricing structure is transparent, allowing you to easily understand the costs associated with running a game server. Whether you're a casual gamer or a professional eSports team, Nitrado has a plan that suits your requirements.
In terms of value for money, Nitrado delivers. Their plans come bundled with generous resource allocations and comprehensive customer support, making them a cost-effective choice for game server hosting.
Customer Support
When you encounter issues or have questions about your game server, reliable customer support becomes crucial. Nitrado understands this, and they offer multiple support channels to ensure timely assistance.
Whether you prefer reaching out via live chat, email, or their community forums, Nitrado's support team is responsive and knowledgeable. Their extensive knowledge base and documentation also serve as valuable resources for troubleshooting and learning.
User Experience
Setting up a game server with Nitrado is a seamless process. Their intuitive control panel guides you through the server setup, allowing you to get your server up and running in no time. Additionally, Nitrado supports a wide range of mods and plugins, enabling you to enhance your gameplay and create a unique multiplayer experience.
Security Measures
Nitrado takes the security of your game server seriously. With robust DDoS protection measures in place, they ensure that your server remains protected from malicious attacks. Additionally, Nitrado offers automated server backups, providing an extra layer of security for your valuable game data.
Nitrado vs. Competitors
Feature Comparison
When comparing Nitrado to its competitors, it becomes evident that Nitrado stands out in terms of features. Their game-specific servers, customization options, and user-friendly interface give them a competitive edge in the market.
Pricing Comparison
In terms of pricing, Nitrado offers competitive rates without compromising on performance and customer support. Their transparent pricing structure and range of plans make them an attractive choice for both casual and professional gamers.
Pros and Cons
Pros
Game-specific servers for optimal performance
Extensive customization options
User-friendly web interface
Reliable server performance and uptime
Transparent pricing structure
Responsive customer support
Cons
Advanced customization options may require technical expertise
Additional costs for certain game-specific features
Conclusion
In conclusion, Nitrado proves to be a reliable and feature-rich game server hosting provider. With their impressive range of features, top-notch performance, and excellent customer support, Nitrado stands tall among its competitors. Whether you're a casual gamer or a professional eSports team, Nitrado has the resources and expertise to meet your game server hosting needs.
---
Frequently Asked Questions (FAQs)
Can I switch between different game servers?
Yes, Nitrado allows you to switch between different game servers easily. Their user-friendly interface simplifies the process, allowing you to migrate your server data seamlessly.
Is it possible to upgrade or downgrade my server plan?
Absolutely! Nitrado offers the flexibility to upgrade or downgrade your server plan as per your requirements. You can easily adjust your plan through their control panel.
How long does it take to set up a server?
Setting up a server with Nitrado is a quick process. In most cases, you can have your server up and running within a few minutes.
Does Nitrado offer a money-back guarantee?
Yes, Nitrado offers a money-back guarantee within a specified timeframe. Make sure to review their refund policy for more details.
Can I transfer my existing game server to Nitrado?
Nitrado supports server transfers from certain game providers. It's best to reach out to their customer support for specific instructions on transferring your existing game server.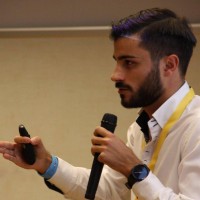 Passione per l'informatica da sempre. Vivo di iPhone e Evernote, la vita paperless inizia a piacermi. Studio ingegneria informatica, ma più scrivo codice più voglio scrivere testi.