In the digital age, sports enthusiasts are increasingly turning to online streaming platforms for their sports fix. Dazn, pronounced "Da Zone," is a leading sports streaming service that offers a wide range of live sports events and on-demand content. With its extensive coverage and user-friendly interface, Dazn has gained popularity among sports fans worldwide.
What is Dazn?
Dazn is a subscription-based sports streaming service that provides access to live and on-demand sports content. Launched in 2016, Dazn aims to offer an affordable alternative to traditional cable or satellite TV subscriptions for sports enthusiasts. It allows users to stream their favorite sports events anytime, anywhere, using various devices.
Dazn Features


– Live Sports Streaming
Dazn offers an impressive lineup of live sports events, including football (soccer), boxing, MMA, basketball, tennis, and more. Whether you're a fan of Premier League football or enjoy watching the latest boxing matches, Dazn provides access to a wide range of sporting competitions from around the world.
– On-Demand Content
Apart from live sports, Dazn also offers on-demand content, allowing users to catch up on missed games or rewatch their favorite moments. With an extensive library of sports documentaries, original programming, and highlights, Dazn ensures there's always something to watch, even when there are no live events.
– Multi-Platform Support
Dazn is available on various platforms, including smartphones, tablets, smart TVs, game consoles, and web browsers. This flexibility enables users to enjoy their favorite sports content on their preferred devices, providing a seamless streaming experience.
– Personalized Experience
Dazn offers personalized recommendations based on users' preferences and viewing history. The platform's intelligent algorithms analyze user behavior and suggest relevant content, ensuring that sports fans never miss out on their favorite teams or athletes.
Dazn Pricing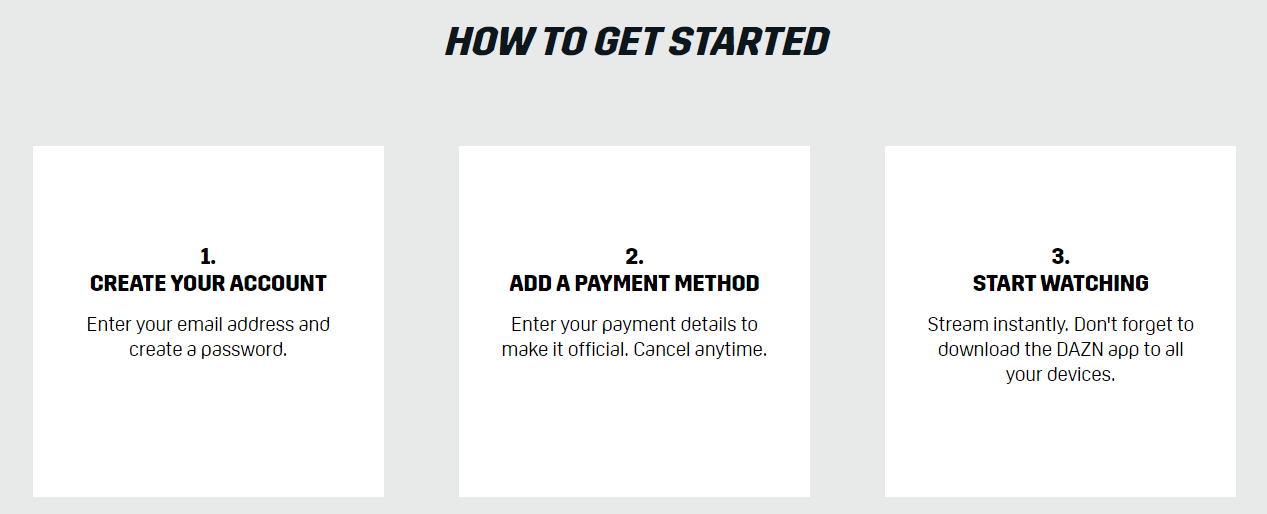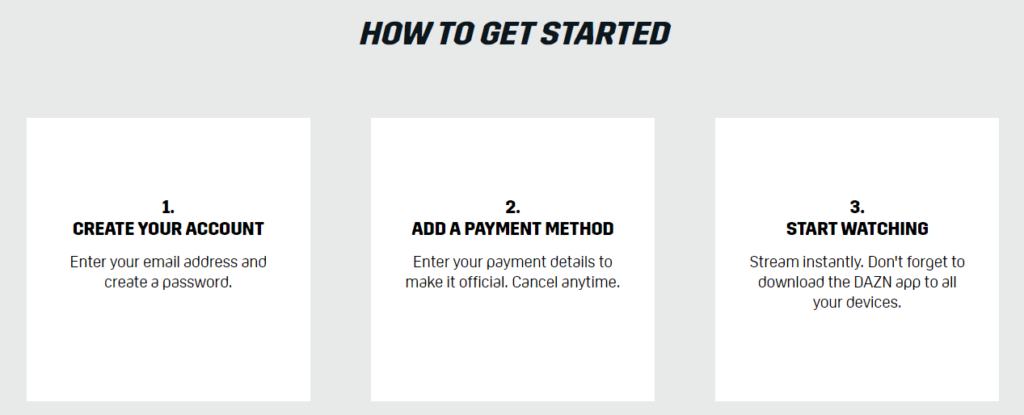 – Subscription Plans
Dazn offers a simple and transparent pricing structure. Users can choose between a monthly or annual subscription plan. The subscription fee grants unlimited access to all the live and on-demand content available on the platform.
– Free Trial
Dazn provides a free trial period, allowing potential subscribers to explore the platform's features before committing to a paid subscription. This trial period varies in duration and availability based on your location.
Dazn Availability
– Countries and Regions
Dazn is expanding its availability to various countries and regions globally. It is currently accessible in several markets, including the United States, Canada, Germany, Austria, Switzerland, Italy, Spain, and Japan, among others. The company continues to expand its reach, aiming to cater to sports fans worldwide.
– Supported Devices
Dazn is compatible with a wide range of devices, including smartphones, tablets, smart TVs, streaming devices, gaming consoles, and web browsers. Whether you prefer watching sports on your TV at home or on the go using your mobile device, Dazn ensures a seamless streaming experience across multiple platforms.
User Experience and Interface


Dazn provides a user-friendly interface designed to enhance the overall streaming experience. With intuitive navigation, users can easily discover and access their favorite sports events and content. The platform's interface is visually appealing, making it simple and enjoyable to navigate through the available sports categories and featured content.
Content Library
– Sports Coverage
Dazn offers an extensive range of sports coverage, including football leagues like the Premier League, La Liga, Serie A, and Ligue 1. Additionally, it provides comprehensive coverage of combat sports such as boxing and MMA, featuring top fighters and championship bouts. Basketball, tennis, motorsports, and other popular sports are also part of Dazn's content library.
– Original Programming
In addition to live sports events, Dazn produces original programming that provides in-depth analysis, interviews, and documentaries related to various sports. These exclusive shows and documentaries offer unique insights and behind-the-scenes stories, adding value to the overall sports streaming experience.
Streaming Quality and Performance
Dazn strives to provide high-quality streaming with reliable performance. The platform utilizes adaptive streaming technology to deliver the best possible video quality based on users' internet connections. Whether you have a slow or fast internet connection, Dazn adjusts the streaming quality to ensure smooth playback without buffering issues.
Dazn vs. Traditional Cable TV
Dazn offers a compelling alternative to traditional cable or satellite TV subscriptions for sports fans. With its affordable pricing, wide range of sports coverage, and on-demand content library, Dazn provides a flexible and personalized streaming experience. Unlike cable TV, Dazn allows users to choose what they want to watch, providing more control and eliminating the need for long-term contracts.
Dazn Pros and Cons
Pros
Wide range of live sports events
Extensive on-demand content library
Multi-platform support for convenience
Personalized recommendations based on user preferences
Affordable pricing options
Cons
Availability may vary by country or region
Certain sports events may be subject to broadcasting rights restrictions
Internet connection quality affects streaming performance
Conclusion
Dazn has transformed the way sports fans consume their favorite sports events. With its extensive coverage, user-friendly interface, and affordable pricing, Dazn offers an attractive alternative to traditional cable or satellite TV subscriptions. Whether you're a die-hard football fan or enjoy a variety of sports, Dazn provides a seamless streaming experience that keeps you connected to your favorite teams and athletes.
FAQs
Can I watch Dazn for free?
A: Dazn offers a free trial period for new subscribers, allowing you to explore the platform's features and content. However, a paid subscription is required to continue accessing Dazn after the trial period ends.
Can I cancel my Dazn subscription anytime?
A: Yes, you can cancel your Dazn subscription at any time. There are no long-term contracts, and you can easily manage your subscription settings through your account.
Which devices are compatible with Dazn?
A: Dazn is compatible with various devices, including smartphones, tablets, smart TVs, streaming devices, gaming consoles, and web browsers. Check the official Dazn website for a comprehensive list of supported devices.
Is Dazn available in my country?
A: Dazn is expanding its availability to different countries and regions. Check the official Dazn website to see if your country is supported.
Can I watch live sports events on Dazn without cable or satellite TV?
A: Yes, Dazn is designed to provide live sports streaming without the need for traditional cable or satellite TV subscriptions. It offers a cost-effective alternative for sports enthusiasts to enjoy their favorite games and events.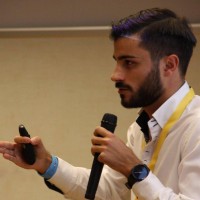 Passione per l'informatica da sempre. Vivo di iPhone e Evernote, la vita paperless inizia a piacermi. Studio ingegneria informatica, ma più scrivo codice più voglio scrivere testi.