Car rental services have become an essential part of travel planning, providing convenience and flexibility to explore new destinations. With numerous options available in the market, it can be overwhelming to choose the right car rental platform. In this comprehensive review, we will delve into the world of DiscoverCars, a leading car rental service that offers a seamless booking experience and a wide range of vehicle choices to cater to all travel needs.
Table of Contents
What Is DiscoverCars?
DiscoverCars is an online car rental platform that connects travelers with top-rated car rental companies worldwide. Their platform simplifies the process of renting a car, offering competitive prices and a vast selection of vehicles to suit various travel preferences. With a user-friendly interface and a commitment to transparency, DiscoverCars aims to provide a hassle-free experience to their customers.
Key Features of DiscoverCars


DiscoverCars offers several key features that make it an attractive option for car rentals:
Wide Range of Vehicle Choices
DiscoverCars collaborates with numerous trusted car rental providers, giving customers access to an extensive fleet of vehicles. Whether you need a compact car for urban exploration or a spacious SUV for a family trip, DiscoverCars has you covered.
Easy-to-Use Booking Platform
The user-friendly website and mobile app of DiscoverCars ensure a seamless booking process. The intuitive interface allows users to search, compare, and book their ideal vehicle quickly. With a few clicks, you can secure your car rental and focus on planning your journey.
DiscoverCars believes in transparent pricing, ensuring that customers know exactly what they are paying for. The displayed prices include all essential fees and taxes, eliminating any surprises upon arrival at the rental counter.
Excellent Customer Support
DiscoverCars prioritizes customer satisfaction and offers 24/7 multilingual customer support. Their dedicated team is ready to assist you with any queries or concerns throughout your rental experience.
Booking Process
Booking a car through DiscoverCars is a straightforward process that can be completed in just a few steps. Let's explore the process in detail:
Step 1: Selecting Pick-up and Drop-off Locations
To begin your booking, you need to enter the pick-up and drop-off locations. DiscoverCars provides options at various airports, city centers, and other convenient locations, ensuring flexibility based on your travel itinerary.
Step 2: Choosing Dates and Times
Next, you will need to specify the dates and times for your car rental. DiscoverCars allows you to select the desired duration, ensuring you have the vehicle for the duration of your trip.
Step 3: Selecting the Car Category
DiscoverCars offers a wide range of car categories to cater to different travel needs. Whether you prefer an economy car for solo travel or a luxury vehicle for a special occasion, you can easily browse and choose the category that suits you best.
Step 4: Additional Options
In this step, DiscoverCars provides various additional options to enhance your car rental experience. These options include adding a GPS navigation system, child seats, additional drivers, and more. You can customize your rental to meet your specific requirements.
Step 5: Reviewing and Finalizing the Booking
Before confirming your reservation, DiscoverCars allows you to review the details of your booking. Ensure that all the information is accurate, including the pick-up and drop-off locations, dates, times, and selected options. Once you are satisfied, proceed to finalize the booking.
Pricing and Payment Options
DiscoverCars offers transparent pricing and provides customers with a breakdown of the costs involved. Let's explore the pricing structure and payment options:
Transparent Pricing
DiscoverCars ensures that the displayed prices include all essential fees and taxes. This transparency allows customers to have a clear understanding of the total cost of their rental without any hidden surprises.
Payment Options
DiscoverCars offers flexible payment options to accommodate various preferences. Customers can choose to pay online using major credit cards, debit cards, or PayPal. The platform ensures secure transactions, giving you peace of mind when making your payment.
Deposit and Cancellation Policy
DiscoverCars has a straightforward deposit and cancellation policy. The deposit amount, which varies depending on the rental supplier and location, is typically pre-authorized on your credit card. In case of cancellation, DiscoverCars provides free cancellation up to 48 hours before the rental start time, ensuring flexibility in your travel plans.
Customer Support and Assistance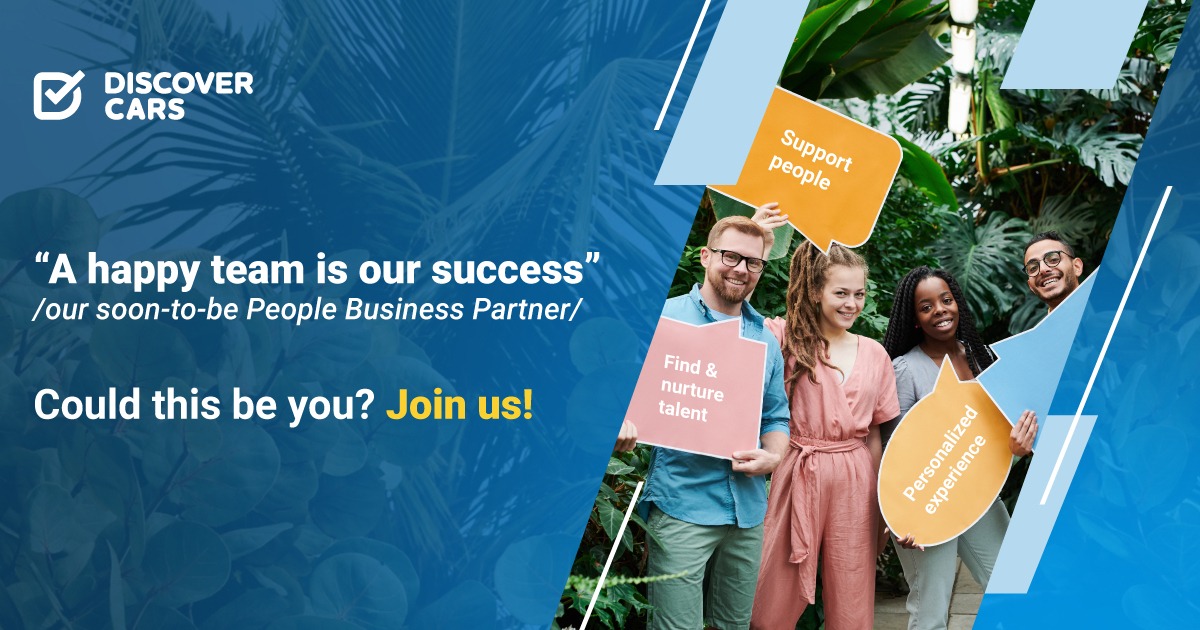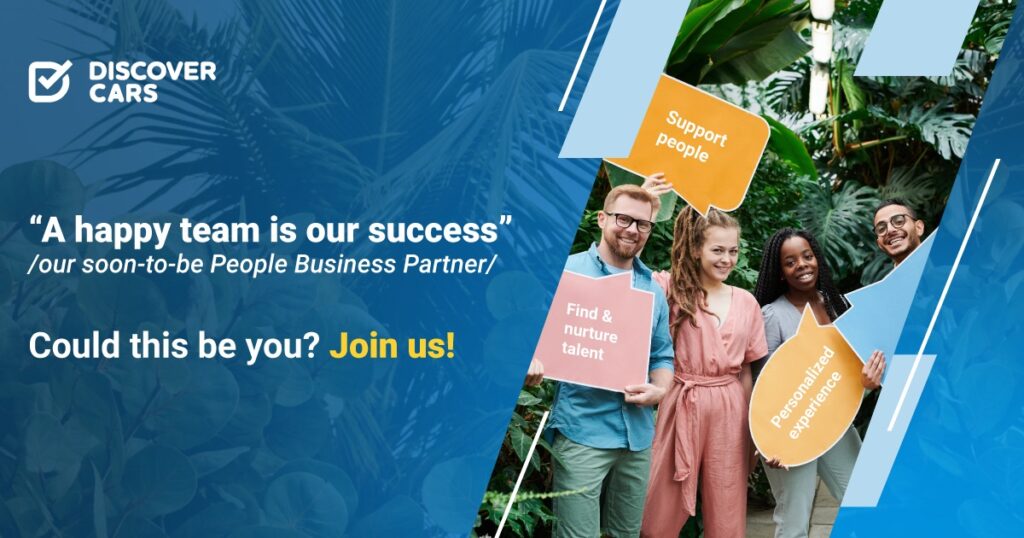 DiscoverCars takes pride in its excellent customer support. Whether you have questions before, during, or after your rental, their dedicated team is available 24/7 to assist you. You can reach out to them via phone, email, or live chat for prompt and helpful assistance.
Insurance Coverage
DiscoverCars understands the importance of insurance coverage when renting a car. They offer various insurance options to provide peace of mind during your rental period. The available coverage options may include Collision Damage Waiver (CDW), Theft Protection (TP), and Third-Party Liability Insurance (TPL). It is crucial to review the terms and conditions of each coverage option and select the one that best suits your needs.
Fleet Selection
DiscoverCars collaborates with reputable car rental companies worldwide, ensuring a diverse and well-maintained fleet. Their partners offer vehicles from leading manufacturers, providing a wide range of options to suit different budgets and preferences. Whether you need a compact car, an SUV, or a luxury vehicle, DiscoverCars ensures a vast selection to choose from.
User Reviews and Ratings
Customer reviews and ratings play a significant role in assessing the reliability and quality of a car rental service. DiscoverCars values customer feedback and displays genuine user reviews on their website. These reviews offer insights into the experiences of previous customers, helping you make an informed decision.
Pros of Using DiscoverCars
DiscoverCars offers several advantages that make it a preferred choice among travelers:
Wide selection of vehicles from trusted partners
Transparent pricing and no hidden fees
User-friendly booking platform
Excellent customer support
Flexible payment options
Extensive insurance coverage options
Cons of Using DiscoverCars
While DiscoverCars excels in many aspects, it is important to consider some potential drawbacks:
Availability may vary depending on the location and travel dates
Additional fees for young drivers or extra services
Limited in-person support at rental locations
Comparison with Competitors
To provide a comprehensive review, let's compare DiscoverCars with some of its competitors in the car rental industry. The comparison will highlight the unique features, pricing, and customer satisfaction levels of each platform, assisting you in making an informed decision.
Conclusion
DiscoverCars emerges as a reliable and user-friendly car rental platform, offering a seamless booking experience and an extensive fleet of vehicles to suit various travel needs. With transparent pricing, excellent customer support, and a commitment to customer satisfaction, DiscoverCars provides a convenient and hassle-free solution for your car rental requirements.
In your next adventure, consider DiscoverCars as your trusted car rental companion, providing you with the freedom and flexibility to explore your destination at your own pace.
Frequently Asked Questions (FAQs)
Is DiscoverCars available in all countries?
DiscoverCars operates in numerous countries worldwide. However, availability may vary depending on the destination and local car rental partners. It is recommended to check their website for the list of available locations.
Can I modify or cancel my booking with DiscoverCars?
Yes, DiscoverCars allows modifications and cancellations, subject to the terms and conditions of the rental supplier. Free cancellations are usually available up to 48 hours before the rental start time.
What documents do I need to rent a car through DiscoverCars?
Generally, you will need a valid driver's license, passport or identification document, and a credit card in the name of the primary driver. It is advisable to review the specific requirements of the rental supplier before your trip.
Does DiscoverCars offer one-way rentals?
Yes, DiscoverCars offers one-way rentals in many locations, allowing you to pick up the car in one place and drop it off at another. Additional fees may apply, and availability is subject to the rental supplier's policies.
Are the prices on DiscoverCars competitive compared to other platforms?
DiscoverCars strives to offer competitive prices within the car rental market. Their transparent pricing policy ensures that the displayed prices include essential fees and taxes, providing customers with a clear understanding of the total cost.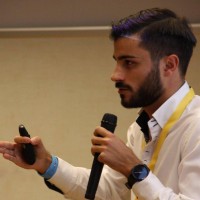 Passione per l'informatica da sempre. Vivo di iPhone e Evernote, la vita paperless inizia a piacermi. Studio ingegneria informatica, ma più scrivo codice più voglio scrivere testi.