A gentle breeze blows past you as you sit there with your laptop, coffee in hand, frantically looking up car rentals for your trip to Jeju Island. It's supposed to be a relaxing getaway, but relaxing isn't an adjective you would use to describe what you're feeling right now.
In your quest to find a rental, you stumble on a website called "KKday" The frown slowly turns upside down as you realize you've hit the jackpot. Easy rentals, great prices, and what's more is that the hotel you booked is showing up at a lower price here. Curious.
You cancel your previous booking and book with KKday instead; lower prices and great variety are just the beginning. In today's review, we will examine the booking portal that made Mr.X's holiday possible. In today's KKday review, we decode the site that's made thousands of vacations a reality to see whether it's worth the hype. 
What Is KKday ?
KKday is a Taiwan-based travel e-commerce platform that was founded in 2014. Since its inception, the company has expanded rapidly, and it now operates in over 80 countries, with a broad selection of experiences in various destinations around the world. KKday's mission is to provide travelers with access to authentic, local activities and attractions that go beyond the conventional tourist spots.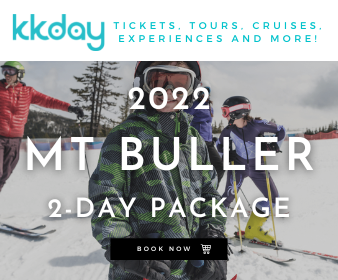 The KKday Experience
Booking Process (4/5)
KKday's website and mobile app are designed with user-friendliness in mind. Navigating through their offerings is a breeze. The search and filter options are intuitive, making it easy to find activities that match your interests and preferences. The booking process is straightforward, and it's easy to secure your chosen experiences with just a few clicks. One minor drawback is that you are required to create an account before booking, which might be a minor inconvenience for those who prefer a more streamlined booking process.
Diverse Range of Experiences (5/5)
KKday takes pride in offering a diverse range of experiences. Whether you're a foodie looking to explore local cuisine, an adventurer seeking thrilling outdoor activities, or a culture enthusiast interested in historical and cultural tours, KKday has something to offer. They've curated an impressive collection of activities that cater to all tastes and preferences. From cooking classes in Bangkok to hot air ballooning in Cappadocia, the options seem virtually endless.
Local Expertise (5/5)
One of KKday's strongest selling points is its commitment to connecting travelers with local experts. The platform collaborates with local guides and businesses to provide genuine, off-the-beaten-path experiences. This not only ensures a more authentic and immersive travel experience but also contributes to the local economy, a factor many responsible travelers value.
Customer Support (4/5)
KKday offers customer support through various channels, including email and live chat. While the response times are generally reasonable, some users have reported occasional delays in receiving assistance. Additionally, it's worth noting that their customer support might be limited in some destinations, which could be a concern if you run into issues during your trip. However, KKday does have a solid FAQ section that covers many common inquiries.
Pricing and Value (4/5)
KKday's pricing for activities and experiences can vary significantly. In some cases, you may find that booking through KKday offers excellent value for money, while in other cases, prices may be on par with, or slightly higher than, booking directly through a local provider. It's essential to compare prices and read the fine print before making a reservation. KKday occasionally offers discounts and promotions, which can significantly enhance the value of your bookings.
Safety and Reliability (4/5)
Safety is a paramount concern when booking travel experiences. KKday addresses this by vetting its local partners and maintaining high standards for safety. However, as with any platform connecting travelers with third-party providers, the level of safety and reliability can vary from one experience to another. It's advisable to read reviews, check the credibility of the local providers, and exercise due diligence when selecting activities to ensure your safety and peace of mind.
Pros and Cons
Pros:
Diverse Range of Experiences: KKday offers a wide variety of experiences that cater to different interests and preferences, ensuring there's something for everyone.
Local Expertise: By connecting travelers with local experts, KKday provides authentic, immersive experiences that go beyond the typical tourist attractions.
User-Friendly Platform: The website and mobile app are easy to navigate, and the booking process is straightforward.
Global Presence: KKday operates in over 80 countries, making it a valuable resource for travelers exploring various destinations.
Cultural Enrichment: Many experiences on KKday focus on cultural and historical aspects, making it an excellent choice for travelers interested in learning about local traditions and heritage.
Cons:
Account Creation Requirement: Some users may find the mandatory account creation before booking to be a minor inconvenience.
Varied Pricing: The pricing of experiences can vary, and it's essential to compare prices with local providers to ensure you're getting the best value for your money.
Customer Support Delays: While generally responsive, customer support may experience occasional delays, and support availability can vary depending on your location.
Safety and Reliability: As with any platform connecting travelers with third-party providers, the level of safety and reliability can differ from one experience to another.
Supported Languages and Currencies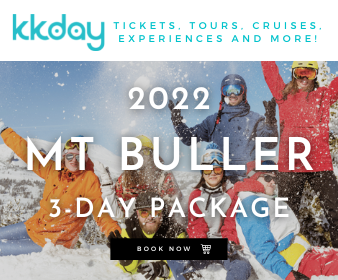 The website is designed for travelers worldwide, with various supported languages and currencies. The platform wants to make sure you feel included in the action!
Book with any of the following currencies-
◾ AUD Australian Dollar
◾ CAD Canadian Dollar
◾ CNY Chinese Yuan
◾ EUR Euro
◾ GBP British Pound
◾ HKD Hong Kong Dollar
◾ IDR Indonesian Rupiah
◾ JPY Japanese Yen
◾ KRW South Korea won
◾ MYR Malaysian Ringgit
◾ NZD New Zealand Dollar
◾ PHP Philippine Peso
◾ SGD Singapore Dollar
◾ THB Thai Baht
◾ TWD Taiwan New Dollar
◾ USD US Dollar
◾ VND Vietnamese Dong
The currencies aren't all, though. In the spirit of inclusivity, the site supports viewing in various languages. These are-
◾ English (Australia)
◾ English (Indonesia)
◾ English (International)
◾ English (Malaysia)
◾ English (New Zealand)
◾ English (Philippines)
◾ English (Singapore)
◾ English (United States)
◾ English (Hong Kong)
◾ Tiếng Vietnam
◾ ไทย
◾ Japanese
◾ 简体中文 (馬來西亞)
◾ 简体Chinese
◾ 繁體中文 (Taiwan)
◾ 繁體中文 (Hong Kong)
◾ Korean
Travel is for everyone! And the site fully recognizes that, with an impressive list of languages and currencies, the site makes sure that you feel right at home no matter where you're from. 
Real User Reviews
To provide a well-rounded perspective, let's look at a few real user reviews of KKday:
Sarah (5/5): "KKday has been a game-changer for my travel experiences. I've used it for a cooking class in Vietnam and a snorkeling adventure in the Maldives. Both were fantastic. The local guides were knowledgeable, and the activities were well-organized. I'll keep using KKday for unique travel experiences."
John (3/5): "I used KKday for a city tour in Paris, and while the tour was enjoyable, the prices weren't as competitive as I expected. I found similar tours for less on other platforms. However, the convenience of booking everything in one place was a plus."
Lisa (4/5): "KKday has been a reliable source for finding offbeat experiences during my travels. I appreciate the effort they put into connecting travelers with local experts. However, the response time of their customer support could be faster."
Conclusion
KKday is a valuable platform for travelers seeking unique, immersive experiences that go beyond the typical tourist attractions. Its diverse range of offerings, commitment to local expertise, and user-friendly interface make it a compelling choice for those who want to explore the culture and traditions of the destinations they visit.
While it's not without its minor drawbacks, such as variable pricing and occasional customer support delays, KKday has carved a niche for itself in the travel industry by helping travelers create memorable and authentic experiences. Whether you're an adventurer, a food enthusiast, or a culture lover, KKday is certainly worth considering for your next travel adventure.