In a world driven by data, the ability to gather, analyze and gain actionable insights from digital information is essential for organizations to succeed. Adobe Analytics, one of the renowned names in the analytics segment, has been a perfect partner for businesses in achieving their specific objectives by delivering a seamless data-driven platform. In this blog post, we will take an in-depth look at Adobe Analytics and highlight key features that make it the preferred choice for digital analysts, marketers, and organizations alike.
Keep reading to learn more about how Adobe Analytics can empower organizations with unparalleled data analysis and decision-making capabilities.
Table of Contents
What is Adobe Analytics Cloud or Adobe Omniture?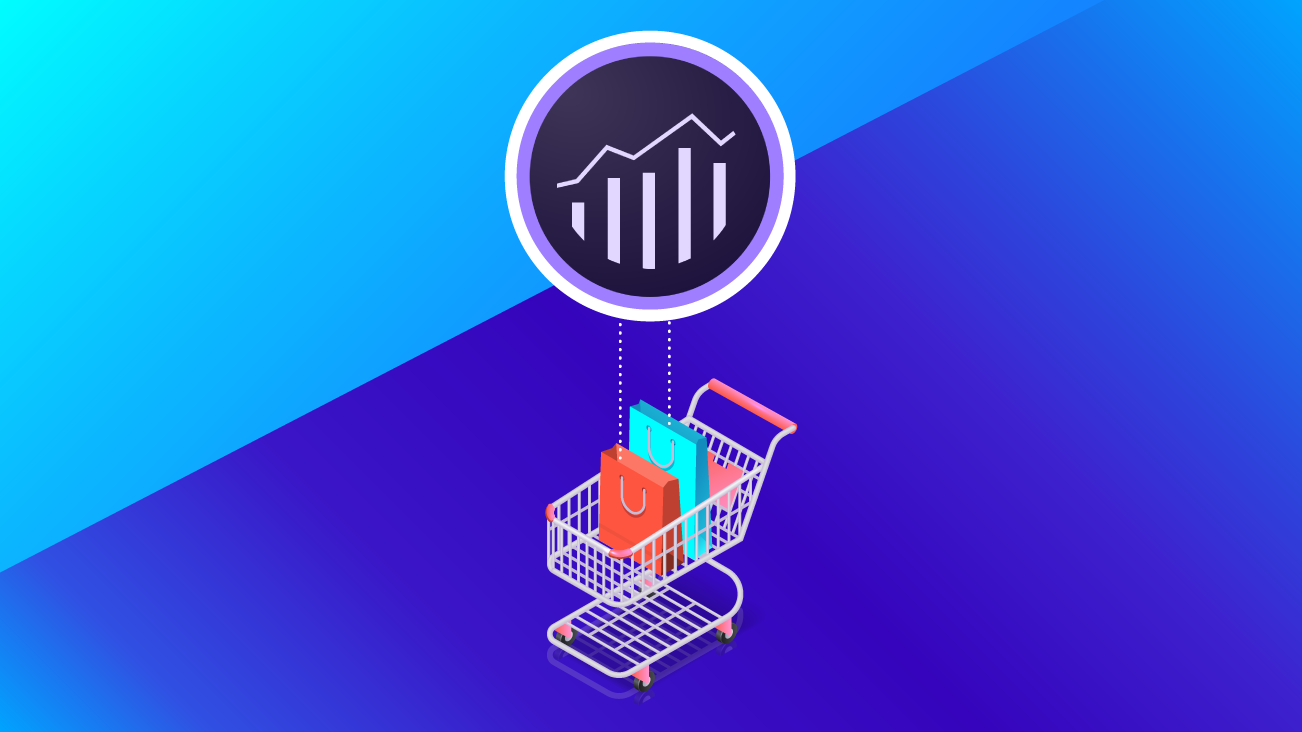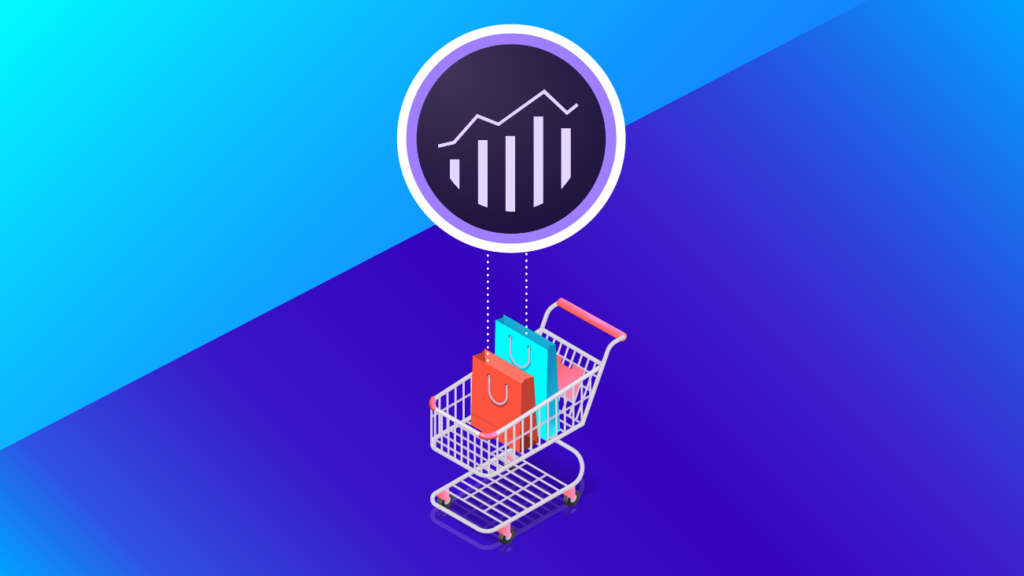 Adobe Analytics is a sophisticated, real-time data collection and analysis platform that is part of Adobe's Marketing Cloud suite. It provides businesses with an all-in-one solution for tracking and analyzing their website traffic, mobile app usage, and other digital channels.
At its core, Adobe Analytics enables organizations to tap into an extensive range of data sets and build detailed customer profiles, thereby enhancing personalization and driving growth. By capturing, segmenting, and analyzing visitor data, this robust tool delivers in-depth insights that help businesses make informed decisions, improve digital experiences, and ultimately, enhance customer satisfaction.
Features of Adobe Analytics
Data Collection and Integration:
Adobe Analytics is built to facilitate seamless data collection from different sources and platforms, allowing organizations to have a unified view of their customer interactions, web usage patterns, and digital asset performance. Its robust APIs offer integrations that help businesses connect data from various tools like CRM, CMS, and other third-party services.
In addition to capturing the data generated by digital assets and campaigns, Adobe Analytics provides a platform for uploading offline data sets, giving businesses the ability to combine online and offline data for comprehensive analytics. This enables organizations to draw meaningful conclusions, uncover hidden trends, and create a more holistic view of their business performance.
Customization and Flexibility:
When it comes to flexibility and customization, Adobe Analytics is a leader in the market. It allows businesses to set up custom variables, data classifications, and data processing rules, enabling them to tailor the tool to their specific needs.
The use of custom events, eVars (conversion variables), and props (traffic variables) allows for deep segmentation and pathing analysis that are aligned with unique business requirements. This customization enables organizations to ask the right questions and ultimately derive more insightful answers from their data sets.
Advanced Segmentation and Cohort Analysis:
Adobe Analytics enables analysts and marketers to perform robust segmentation of their data based on customer attributes, behaviors, and interactions with their digital properties. This helps in identifying the target audience and understanding what drives engagement and conversions among different segments of customers.
Furthermore, cohort analysis is a valuable feature that allows businesses to track specific groups of users over time. This enables them to assess how different users interact with their digital assets, analyze the impact of marketing efforts, and create data-driven strategies to improve customer lifetime value.
Real-time Data Analysis:
In the fast-paced digital era, real-time insights can be the key differentiator in optimizing the performance of campaigns and customer engagement. Adobe Analytics provides businesses with real-time visualization of data, facilitating quick identification of trends and patterns as they emerge.
The tool also offers anomaly detection, alert notifications, and predictive analytics that can help digital analysts quickly respond to evolving scenarios and make informed decisions. With Adobe Analytics, businesses can make data-driven decisions in real-time and stay ahead of the curve.
Seamless Collaboration and Custom Reports:
The need for seamless collaboration among teams is vital for making data-driven decisions. Adobe Analytics offers collaborative workspaces, shareable dashboards, and report suites, making it easier for teams to work in tandem and analyze data together.
Custom reports and data visualizations can be tailored according to specific business needs, and users can create data visualizations in no time with Adobe's point-and-click interface. This allows everyone in the organization – from digital analysts to marketing executives – to easily understand data insights through visualizations, making it easier for them to take appropriate actions.
How does Adobe Analytics work?
The web analytics report in Adobe Analytics allows you to build an understanding of who comes to your site and why, the traffic sources, the pages, and products shown or visited—all in real-time. Combining the data with third-party analytics gives you a comprehensive picture of the customer journey.
Marketing analytics reports go beyond web analytics, but in the center lies the customer journey and its various online and offline channels. The view of the customer journey helps you paint a picture of your ROI, detect anomalies, and do cohort analysis to effectively dictate the budget.
The marketing analytics report gives you a great insight into the actions, but the attribution reports create insight into what works and doesn't. Adobe's attribution analytics uses machine learning to better understand each touchpoint. Understanding what works allows you to see the value of each piece of content.
Adobe also allows you to build predictive reports to see what might happen in the future. The feature uses machine learning and advanced statistical modeling to picture possible outcomes. Predictive reports are especially useful when predicting customer behavior, such as churn.
Real-World Applications and Success Stories
Many leading organizations have harnessed the power of Adobe Analytics to achieve impressive results in the digital arena. For instance, global hotel giant Marriott International leverages Adobe Analytics to optimize its customer experience across 30 different brands and 6,000+ locations. By continually analyzing customer behavior using Adobe's advanced segmentation tools and utilizing AI-driven insights, Marriott has been able to create highly targeted digital experiences, increasing customer satisfaction and loyalty.
Another notable success story is that of the American healthcare provider, CVS Health. By implementing Adobe Analytics, the company was able to understand the digital customer journey better and personalize its messaging across various channels, resulting in a 450% YoY increase in digital prescription orders and a 300% boost in in-store flu shot appointments.
Benefits of Implementing Adobe Analytics in Your Organization
Organizations that invest in Adobe Analytics often find that it delivers significant benefits across multiple areas of their operations. Some key advantages include:
Improved customer experience: By understanding visitor behavior and preferences, businesses can create personalized and targeted experiences that resonate with their audience, resulting in increased satisfaction and loyalty.
Enhanced marketing performance: When armed with the data and insights provided by Adobe Analytics, marketing teams can create more effective digital campaigns and strategies, driving better results from their efforts.
Increased return on investment (ROI): Gaining a deeper understanding of customer behavior, preferences, and engagement helps businesses allocate resources more strategically, resulting in a more significant ROI.
Informed decision-making: The powerful analytics and reporting capabilities of Adobe Analytics empower businesses with the knowledge to make data-driven decisions, reducing guesswork and boosting overall efficiency.
6 Tips to Review Traffic Sources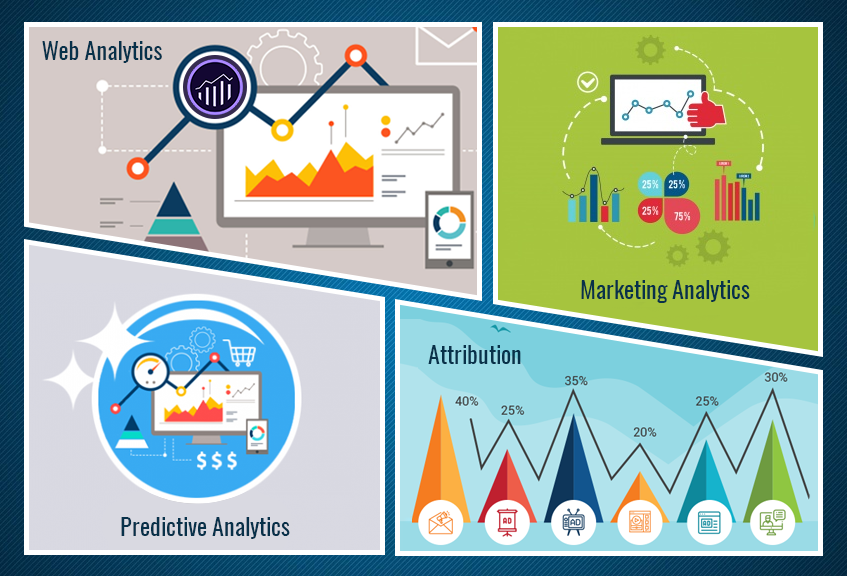 When it comes to managing and attributing all your site traffic to various campaigns and channels, tools like Adobe Analytics are vital to the attribution process.
But even if you do have Adobe Analytics, if you don't verify that analytics tags are being deployed properly and that business processes are in good working order, it may be a little difficult to trust your data concerning your traffic sources.
The following six tips provide some insight on how to perform an Adobe Analytics audit. These tips will help you look both at the tags on your website and your internal processes to ensure you're getting the most out of your investment in Adobe Analytics.
1. Best Performing Traffic Sources
A key benefit to using Adobe Analytics in online marketing is being able to compare the effectiveness of traffic sources. You can evaluate how much traffic comes from Google searches, direct site access, AdWords, Bing/organic searches and email campaigns, among others.
Google AdWords presents a tracking challenge because the URLs no longer automatically include the search term. With Adobe Analytics, you can use ValueTrack parameters to capture search terms and add them to your landing page URL.
Observe Point's tag auditing tool, WebAssurance helps you double-check your parameters, so you can make sure everything is cleanly organized and functioning.
2. Best Performing Campaigns
Campaign attribution helps you identify which of your marketing efforts are converting customers. Knowing which campaigns perform well—and which ones are giving you a negative return—allows you to better allocate your resources.
In Adobe Analytics, you want to make sure you're capturing campaign values in your v0 variable. If that doesn't happen correctly every time, then your campaign data will be eschewed. One way you can make sure your Adobe Analytics tag is catching campaign data is to run a frequent ObservePoint audit that navigates to each campaign-specific link then create a rule to verify that v0 is set for the appropriate value.
3. Most Common Visitor Paths
Understanding how visitors use your site is an important element in optimizing the site.
During your Adobe Analytics audit, look at the Next Page Flow report to evaluate the top pages your visitors access after coming to your home page. Are these the pages you expect? What insight does this reveal about user behavior?
To validate that pathing data is correct, you could create a rule that expects the referrer (variable r) within Adobe Analytics to be set.
4. Top Ten Pages
Pageview tracking and assessment are at the core of all web analytics evaluations.
Ensuring your data is accurately collected from pages is critical, so carefully examine your Adobe Analytics deployment and any limitations that this particular tool might have.
For example, a "Low-Traffic" entry will appear in your reports when more than half a million unique page names have been recorded for the month. The page names will still be recorded, but unless it is a highly trafficked page it will only be accessible in Data Warehouse, not in the reports.
In your audit, review how many unique page names you are likely to record in a given month. If they exceed 1 million, consider broadening the page name granularity to reduce the number of unique pages recorded.
5. Landing Pages Review
Optimizing landing pages is an important step in ensuring marketing spend is being used effectively.
Your audit should confirm what you expect to be your top landing pages and show if they are leading to conversions. Compare the percentage of traffic to the landing pages with the percentage of conversions to see if they are under or over-performing.
If an unexpected page is listed in this report, review the possible reasons it is being listed.
6. Adobe Analytics Enablement
A commonly overlooked item in a data governance plan is the importance of training.
Past training experience always shows students who wish they had "taken this class 6 months ago," instead of spinning their wheels trying to answer their business questions on their own. Not only is it inefficient to not plan for training, but you might be making bad decisions based on incomplete understanding.
Every organization with a web analytics implementation needs a training plan and budget to empower analysts, business leads and developers so they can be effective as soon as the system is implemented, and for ongoing support to accommodate the challenges of knowledge transfer as staff turns over.
A tag audit of your Adobe Analytics implementation provides the perfect opportunity to evaluate your training program and effectiveness. How well are tags deployed? Are there standardized naming conventions between variables? Are variables even deployed on the right pages? You'll understand very quickly how well your team knows the tool.
Adobe Analytics Cloud vs Google Analytics 360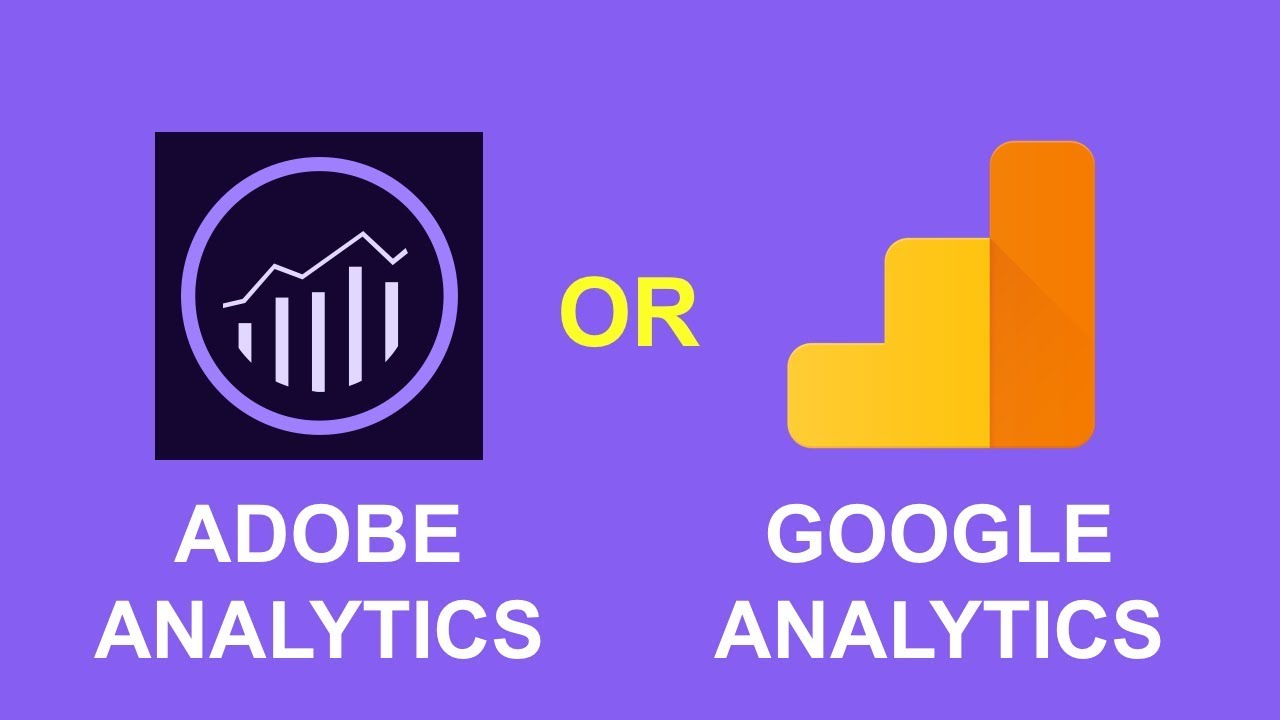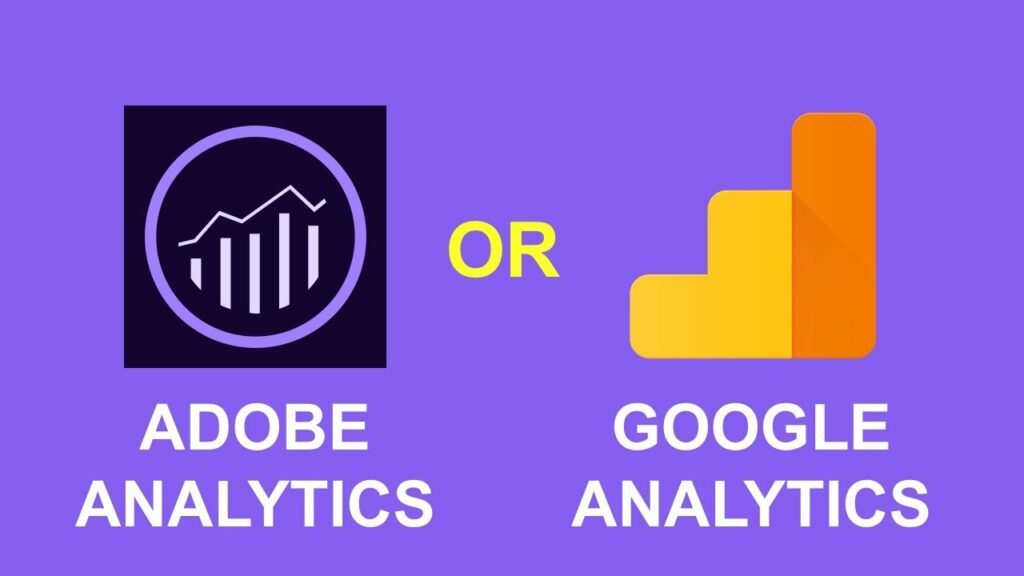 Who are these tools targeted at?
Both these analytics tools are targeted at websites with high traffic volume and very specific analytics goals. But Adobe Analytics Cloud is specifically targeted at very large enterprises with highly customized analytics requirements.
How much do they cost?
Google Analytics 360 will cost you a flat annual fee of $150,000. This figure may sound expensive from the perspective of a small or medium-sized business, but it is well worth the investment if you have a site with high traffic volume. However, the cost of acquiring Adobe Analytics Cloud can vary anywhere between $30,000 and $350,000+ per year, depending on your traffic volume, the service level, and other specific requirements you have for your company.
But essentially, both tools are charging you for the server calls/hits that you avail, which is limited to 1 billion hits for Google Analytics 360. But for Adobe Analytics Cloud, the hit limit will vary as per your plan/price. To know how much it would cost to implement Adobe Analytics Cloud, you must call them for a quote.
Are these tools easy to implement?
Implementing Google Analytics 360 on your site is extremely easy. No programming or IT knowledge is required to carry out this task. To incorporate Google Analytics 360, all you have to do is copy and paste the Analytics 360 JavaScript on to your site and start monitoring your analytics data right off the bat.
The best part is that (if you are using the free version of Google Analytics), you can continue using the same old Google Analytics tracking code (of the free version) for Google Analytics 360 as well. The interface and reports also remain the same. However, you need to put in some additional effort to maintain the tags and the implementation!
Unlike Google Analytics 360, implementing the Adobe Analytics Cloud tool is not an easy task. It requires the services of a trained professional with specialized developmental knowledge to plan, customize, execute, and keep an eye on the implementation.
But due to the high level of customization, the metrics data collected by Adobe Analytics Cloud will be highly valuable and tailored to your specific business needs than the data accumulated by Google Analytics 360. But unlike GA 360, it is much demanding to maintain the Adobe Analytics tagging and implementation.
Do they provide a robust reporting functionality?
You can generate a whole range of simple and complex reports using the Google Analytics 360 tool. Although the interface can get a bit overwhelming, the way it is structured makes reporting a lot easier for most users.
GA 360 generates two types of reports – sampled and Unsampled – based on the traffic volume that your site receives.
Sampled data is automatically collected for reports when the session volume crosses 100 million. But Unsampled reports are not accessible to all GA 360 users due to the immense processing load that it puts on their servers. Unlike sampled reports, Unsampled reports don't have any session limit. And the maximum number of rows that you can generate using an Unsampled report is a whopping 3 million. However, to access and generate Unsampled reports on GA 360, your account must have Collaborative permissions.
If you are more used to the Google Analytics reporting interface, getting familiar with the Adobe Analytics Cloud reporting tool can be a tad confusing in the beginning. But once you get used to the Adobe Analytics Analysis Workspace (AW) (their powerful drag-and-drop report builder), generating ad-hoc reports and creating semi-interactive dashboards will be absolutely effortless.
So as far as the reporting functionality goes, it's a tie between the two, as both the tools are highly intuitive and potent in terms of creating and displaying reports!
What are their overall strengths and weaknesses?
Let's start off by analyzing some of the strengths of the Adobe Analytics Cloud tool.
Adobe Analytics Cloud allows you to closely track your digital marketing campaigns and their performances, recognize and create different types of data segments for remarketing, offer a customized shopping experience to your site visitors, and works with bare-minimum data latency, particularly during the periods of peak traffic activity and lets you do a lot more.
Adobe Analytics Cloud can also connect to a wide range of native and 3rd party tools to easily bring in 3rd party data to the tool. All in all, it offers more richness and versatility than Google Analytics 360 in terms of functionality and analytics capabilities.
Google Analytics 360 also has its strengths and stands head and shoulders above Adobe Analytics Cloud in other areas. It provides intuitive reporting and analysis interface, seamless integration with Google Media solutions, easy access to Click-Stream data using BigQuery, and powerful data-driven attribution features.
It also offers seamless and robust integration with Google's DoubleClick products, Google Adwords, and Google Search Console.
Nonetheless, integration with 3rd party tools and bringing in 3rd party data is a hassle with Google Analytics 360. Although Google provides the measurement protocol API to accomplish the integration, it will not be an easy, one-click integration. However, Google Analytics 360 offers a decent funnels feature, but its pathing functionality is painfully inferior.
Adobe Analytics Cloud tool also comes with its own set of shortfalls that it needs to work upon. It fails to provide a hassle-free and intuitive interface for creating and analyzing reports. Its mobile app tracking feature needs enhancement and fine-tuning. And the tool also needs to improve its attribution modeling and cross-device measurement capabilities.
In the above comparative analysis, we can infer that no tool is comprehensive and flawless. Each one has its own pros and cons. In fact, each tool is designed with different analytics capabilities and audiences in mind. Hence, it all comes down to selecting the right platform for your business.
That's where comparative reviews like these will come in handy. You can refer to these tips when you are researching for a new tool or switching to a different one.
Google Analytics Vs Adobe Analytics: Benefits
Adobe Analytics provides valuable insights that help you maximize your marketing efforts. They include:
Personalized Experiences
Content Monetization
Better Ad Spend
Campaign ROI
The overall benefits of Adobe Analytics can be discussed in four main categories:
Web Analytics
Marketing Analytics
Attribution
Predictive Analytics
Let's take a look at them individually:
1. Web Analytics: It is not enough to measure page views alone. To leverage the power of the web, you must measure traffic sources, customer pathing, content efficacy, and video engagement. You must go beyond knowing 'who' is visiting your website and find out 'why' they are there doing so. Web analytics helps you answer these questions.
2. Marketing Analytics: Modern day digital marketing has expanded into mobile phones territory as well. The list keeps growing with inclusions like TV, IoT, voice assistants and more. With marketing analytics, you can extract data from multiple sources and bring it together to deliver insights that are meaningful and happening in real-time. Marketing analytics helps you focus on journeys instead of just measurement channels.
3. Attribution: An enterprise collects data from multiple channels, both offline and online. With Adobe Analytics' attribution, you can understand the value of every email, display ad, view and white paper in a customer's buyer's journey. You can find out what's working and what's not to put each customer interaction in the right context.
4. Predictive Analysis: The primary objective behind collecting data is to predict the future. Enterprises often fail to leverage customer data to an optimal level. The predictive analysis feature helps you to understand the meaningful insights that are hidden in data patterns. Adobe Analytics helps marketers to improve the bottom line and find patterns that most analysts are not able to identify.
In addition to the aforementioned benefits, Adobe Analytics also boasts a number of features that are favored by digital marketers across the globe. Let's take a look.
Detailed dashboards: Get critical customer insights using information like purchasing metrics, campaigns, loyalty programs and more via detailed dashboards.
Innovative reporting: Derive the best results by leveraging a comprehensive set of existing ready-to-use reports. You can also manage multidimensional analysis of different reports in one workspace.
Insights in real-time: Keep an eye on your customer's interaction with the brand in real-time and enable faster personalization.
Limitless segmentation: Increase the value of your digital visitors by creating precise customer segments with the help of unlimited metrics and dimension combinations. These can be used to compare and identify key performance areas with rich insights.
Excel integration: Get the capability of exploring data that is in sync with your business requirements. You can collect, process, and analyze data in MS Excel easily.
Mobile, video, and social analytics: Identify mobile visitors, measure the efficacy of video campaigns and track social media to get a clear idea about the impact of your investment all through this tool.
Tag management: With Adobe's dynamic tag management system you can deploy both Adobe and third-party tags within a matter of minutes. This helps reclaim 95% of your time spent in managing tags.
Pre-built integrations: Use the drag-and-drop feature to integrate different third-party application providers like search and email from a vast ecosystem of existing integrations.
Google Analytics Vs Adobe Analytics: Drawback
Google Analytics has a few disadvantages:
A site with higher web traffic needs to upgrade to the premium version of Google Analytics 360, which costs a hefty sum of $150,000.
Complex measurements are not possible, such as the blogs that attracted long-term subscribers or whether the potential leads converted to clients.
You cannot analyze behavior by tracking the entire sales funnel.
Integration of codes sometimes seems complicated for users who are not developers.
Dashboards are not optimally suited for marketing reports.
Adobe Analytics has the following drawbacks:
Adobe's highly customizable layout makes it time-consuming and tricky to get what you require.
Usage of funnel attribute is complex, especially without appropriate documentation
There is a wide array of visualization options but limited customization features for common use cases
The login process takes a long time.
The behavior flow report has limited customizable options and needs to be in a readable format.
Adobe Analytics vs Google Analytics: Pricing
Google Analytics is free and hence a more affordable option compared to Adobe Analytics. Adobe Analytics has no free version and can cost more than $100,000 a year, depending on how many hits you have. Large enterprises requiring additional tools will use Adobe Analytics for comprehensive customer data integration.
Summary: Which is best suited for your business?
Adobe Analytics has a wide range of possibilities for in-depth insights into data. The only challenges users face are the level of complexity and the cost involved. It proved useful for large businesses as it can deal with considerable traffic that lands on their websites. Google Analytics is the strongest in multi-channel attribution, while customers choose Adobe Analytics for its robust user pathing and reporting. What is your highest priority: how to get users to reach a goal on your website or how to get more users to your website? Choose a tool wisely based on your business requirement.
You can always ask the experts and get your Google Analytics audit done!
Frequently Asked Questions
What kinds of users and organization types does Adobe Analytics work with?
Adobe Analytics works with these users and organization types: Mid Size Business, Small Business, Enterprise, Freelance, Nonprofit, and Government.
What languages does Adobe Analytics support in their product?
Adobe Analytics supports these languages: English.
What kind of support options does Adobe Analytics offer?
Adobe Analytics offers support via business hours, 24/7 live support, and online.
What is the difference between Adobe Analytics and Google Analytics?
The most important difference between Google Analytics and Adobe Analytics is that Adobe Analytics is an actual web analytics solution, while Google Analytics is only suitable for web reporting. While Google might be quicker to implement, Adobe Analytics gives much more opportunity to create actual insights and value from data.
Is Adobe Analytics more expensive than Google Analytics?
Not necessarily! Depending on your needs and negotiation skills, you might get a better deal with Adobe Analytics. The pricing is always very individual with Adobe, so there is not definite answer.
Is Adobe Analytics difficult to implement?
Not necessarily! A basic implementation can be super quick and easy. Of course, planning ahead and following a strategic approach can multiply the generated value. Implementing Adobe Analytics in under 10 minutes can still be done!
Why is Adobe Analytics better than Google Analytics?
There are many reasons. First, it has Analysis Workspace, which is the best interface any tool can offer today. Second, it has a much better data model, so that there is no limit to segmentation and post-hoc enrichment. Third, it offers way more dimensions and metrics for companies to use.