In the world of digital entertainment, gaming has carved a prominent niche, drawing millions of enthusiasts into immersive virtual worlds. Whether you're a dedicated gamer or just someone looking for a bit of casual fun, Eneba has emerged as a reputable online marketplace for purchasing video games, gift cards, and various digital products.
In this comprehensive review, we will explore Eneba's offerings, scrutinize its strengths and weaknesses, and provide you with an informed assessment of whether this platform is the right choice for your gaming needs.
Navigating Eneba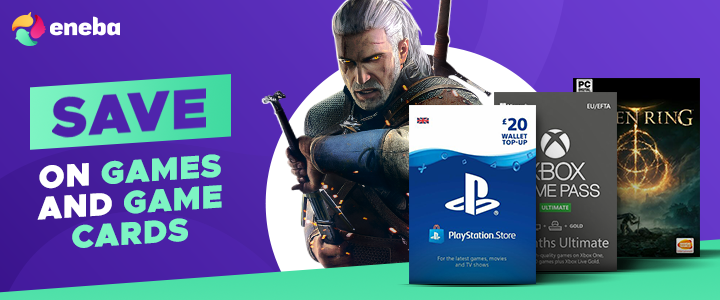 User-Friendly Interface
Eneba welcomes visitors with an intuitive and sleek interface. The website design is clean and modern, ensuring easy navigation for users of all levels of technical proficiency. Whether you're seeking the latest AAA titles or nostalgic classics, Eneba's well-organized layout makes it effortless to find your desired games.
Search and Filter Functionality
Eneba's search and filtering options are robust, allowing you to narrow down your choices efficiently. You can search by platform, genre, price range, and even filter by language, ensuring you find precisely what you're looking for. This granularity in search options is particularly valuable for gamers with specific preferences.
Game Catalog and Variety
Vast Selection of Titles
Eneba boasts an extensive catalog of video games, spanning multiple genres and platforms. From action-packed shooters to story-driven RPGs, there is a game to cater to every taste and age group. The platform collaborates with a wide network of sellers, contributing to its diverse selection.
Availability of Digital Products
In addition to games, Eneba offers a range of digital products, including gift cards, software licenses, and in-game items. This variety enhances the platform's appeal, as it becomes a one-stop-shop for various digital entertainment needs. Gamers can conveniently purchase in-game currency, expansions, and DLCs alongside their favorite titles.
Pricing and Discounts
Competitive Pricing
Eneba is known for its competitive pricing, often offering games at prices lower than those found on other gaming marketplaces or official platforms. This affordability makes it an attractive option for budget-conscious gamers seeking value for their money.
Daily Deals and Promotions
Eneba regularly features daily deals and promotions, providing opportunities for even greater savings. Keep an eye on the "Hot Deals" section to snag your favorite games at discounted prices. However, it's essential to act quickly, as these deals are time-limited.

Buying and Redeeming Games
Seamless Purchase Process
The process of purchasing games on Eneba is straightforward and user-friendly. After adding a game to your cart and completing the payment, you typically receive a game key or code instantly. This means you can start downloading and playing your new game without delay.
Activation and Redemption
Redeeming your game key is also a hassle-free process. Eneba provides clear instructions on how to activate your game on various gaming platforms, such as Steam, Uplay, or Xbox Live. This accessibility is beneficial, especially for those who may be new to digital game purchases.
Payment Options and Security
Payment Methods
Eneba offers a range of payment methods to accommodate customers worldwide. You can make purchases using credit/debit cards, PayPal, Skrill, and various other regional payment options. The flexibility in payment methods ensures that users from different regions can easily access the platform.
Security Measures
Eneba prioritizes the security of its users' financial information. The website employs encryption protocols to protect sensitive data during transactions, instilling confidence in users about the safety of their financial details.
Customer Support and Community
Customer Support
Eneba provides customer support through email and live chat. While response times are generally reasonable, some users have reported occasional delays during peak periods. Additionally, the platform's FAQ section covers common questions and troubleshooting steps, offering self-help resources.
User Community
Eneba fosters an active and engaged user community through its social media channels and forums. Gamers can connect, share experiences, and discuss their favorite titles and deals. Being part of such a community adds a social dimension to the gaming experience and allows users to stay informed about the latest trends and releases.
Game Quality and Authenticity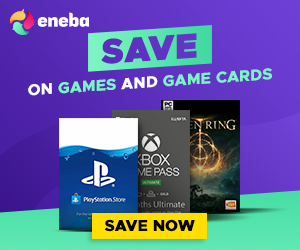 Authentic Game Keys
Eneba emphasizes the authenticity of the game keys it sells. The platform collaborates with reputable sellers, reducing the risk of purchasing counterfeit or unauthorized keys. This commitment to quality ensures that gamers receive legitimate and functional products.
User Reviews
Eneba allows users to leave reviews and ratings for games and sellers. These user-generated reviews provide valuable insights into a game's quality and the reliability of sellers. However, it's important to remember that individual experiences can vary, so it's advisable to read multiple reviews to get a balanced perspective.
Accessibility and Mobile Experience
Accessibility
Eneba's website is designed to be accessible and user-friendly for individuals with disabilities. This aligns with modern principles of inclusive design, ensuring that all gamers can enjoy the platform's offerings.
Mobile Experience
Eneba offers a mobile app for both Android and iOS devices, allowing users to browse, shop, and access their games on the go. The app provides a convenient and responsive mobile gaming experience, making it an excellent addition for gamers who prefer playing on smartphones or tablets.
Pros and Cons
Pros
Extensive catalog with diverse game genres and platforms.
Competitive pricing and frequent discounts.
User-friendly interface with robust search and filter options.
Availability of digital products, including gift cards and in-game items.
Transparent and secure payment methods.
Active user community for gaming discussions and insights.
Emphasis on the authenticity of game keys.
Cons
Occasional delays in customer support response times.
The availability of certain games and discounts may vary by region.
Not all game keys are region-free; buyers should double-check compatibility.
Conclusion
Eneba has firmly established itself as a go-to destination for gamers seeking affordable and authentic gaming experiences. Its extensive game catalog, competitive pricing, and emphasis on user satisfaction make it a compelling choice for gaming enthusiasts.
While there are minor areas for improvement, such as occasional delays in customer support response times, Eneba's overall strengths make it a valuable resource in the gaming community. The platform's user-friendly interface, robust search functionality, and availability of digital products contribute to a seamless gaming experience.
Whether you're a casual gamer looking for the latest titles or a dedicated enthusiast seeking the best deals, Eneba is a platform that deserves your attention. With its commitment to affordability, authenticity, and user satisfaction, Eneba stands as a gateway to the exciting world of gaming excellence.