In today's fast-paced digital age, the fashion industry has undergone a significant transformation. Online shopping has become increasingly popular, offering consumers a convenient way to access a wide range of clothing options from the comfort of their homes.
Modanisa, a prominent name in the world of online fashion retail, has gained recognition for its specialization in modest fashion. This comprehensive review of Modanisa aims to provide an in-depth analysis of the platform, its offerings, user experience, customer service, and more, to help potential customers make informed decisions.
Modanisa Overview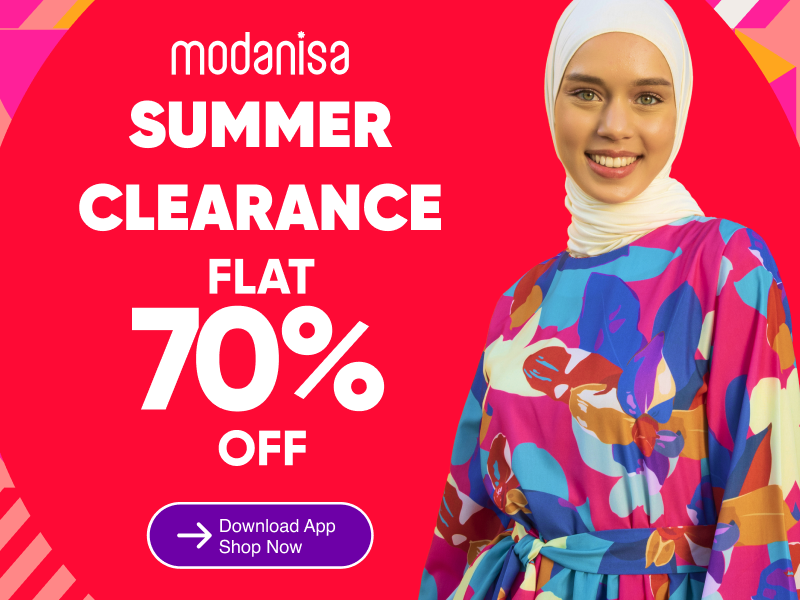 Modanisa, founded in 2011, has become a global leader in modest fashion retail. Based in Istanbul, Turkey, Modanisa's mission is to empower women worldwide by offering a diverse and stylish selection of modest clothing, including hijabs, dresses, outerwear, swimwear, and accessories. The platform has garnered a large and dedicated customer base, thanks to its commitment to catering to the needs of modest fashion enthusiasts.
Product Range
One of Modanisa's standout features is its extensive product range. The platform boasts an impressive collection of modest fashion items suitable for various occasions, seasons, and personal styles. Their inventory includes items from both established and emerging designers, providing customers with a wide array of options to choose from. Modanisa's product categories include:
Hijabs: Modanisa offers a diverse selection of hijabs in different materials, styles, and colors, catering to various preferences and cultural backgrounds.
Dresses: From casual day dresses to elegant evening gowns, Modanisa provides an extensive range of dress options to accommodate various tastes and body types.
Outerwear: Their outerwear collection includes abayas, coats, jackets, and cardigans, designed for both style and modesty.
Swimwear: Modanisa's swimwear collection is particularly noteworthy, offering stylish and modest swimsuits that cater to Muslim women who seek fashionable options for the beach or pool.
Accessories: The platform also features an array of accessories such as scarves, handbags, and jewelry to complete any modest outfit.
International Reach
Modanisa's commitment to inclusivity and diversity is reflected in its international reach. The platform ships to over 130 countries, making it accessible to women around the world who are looking for modest fashion options. This global presence has contributed to Modanisa's popularity among a diverse customer base.
User Experience
A crucial aspect of any online shopping platform is the user experience it offers. Modanisa strives to provide a seamless and user-friendly interface, ensuring that customers can easily browse, select, and purchase their desired items.
Website Design and Navigation
Modanisa's website design is visually appealing, with a clean layout that prioritizes ease of navigation. The homepage features vibrant images showcasing their latest collections, and the top menu bar provides quick access to different product categories. The search bar is prominently displayed, allowing customers to find specific items quickly. Additionally, the website is available in multiple languages, accommodating a diverse customer base.
Filtering and Sorting Options
To enhance the shopping experience, Modanisa offers a range of filtering and sorting options. Customers can refine their search results by size, color, brand, and price, among other criteria. This functionality is invaluable when searching for specific items or narrowing down choices within a particular category.
Product Descriptions and Imagery
Each product on Modanisa's platform is accompanied by detailed descriptions, including information about materials, sizing, and care instructions. High-quality images provide multiple views of the product, allowing customers to assess its design and fit accurately. This transparency in product presentation contributes to a sense of trust and reliability.
Customer Reviews and Ratings
Modanisa incorporates customer reviews and ratings for each product, providing valuable insights into the experiences of previous buyers. This feature helps potential customers make informed decisions and fosters a sense of community among shoppers.
Customer Service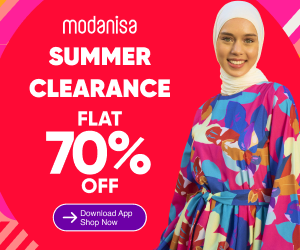 Customer service plays a vital role in the overall shopping experience, particularly in the e-commerce industry. Modanisa has made efforts to ensure that its customers receive adequate support and assistance when needed.
Contact Options
Modanisa offers multiple channels for customer communication, including email, live chat, and a customer support hotline. The availability of various contact options ensures that customers can seek assistance in a manner that suits their preferences and urgency.
Response Time
In my research, I found that Modanisa strives to maintain a reasonable response time to customer inquiries. Email responses typically occur within 24 hours, and live chat support is available during specified business hours. The platform's commitment to prompt responses is commendable, as it reflects their dedication to customer satisfaction.
Return and Exchange Policy
Modanisa's return and exchange policy is designed to accommodate customer needs. They offer a 15-day window for returns, provided that the items are in their original condition with all tags intact. The platform also provides a detailed guide on how to initiate returns and exchanges, which is helpful for customers.
Pricing and Discounts

Competitive pricing and discounts are important factors that influence a customer's decision to make a purchase. Modanisa offers a pricing structure that aligns with the quality and design of their products.
Competitive Pricing
Modanisa's pricing is competitive, especially considering the quality and variety of products they offer. While some items may be on the higher end of the price spectrum due to premium materials or designer collaborations, there are also plenty of affordable options available.
Seasonal Discounts and Sales
Modanisa frequently runs seasonal discounts and sales events, offering customers the opportunity to purchase their favorite modest fashion items at reduced prices. These sales can be substantial, making it an attractive option for budget-conscious shoppers.
Loyalty Program
Modanisa has introduced a loyalty program called "Modanisa Rewards" to incentivize repeat purchases. Customers can earn points for every purchase, which can later be redeemed for discounts on future orders. This program encourages customer loyalty and enhances the overall shopping experience.
Quality of Products
The quality of the products offered by Modanisa is a critical factor in assessing its value as a modest fashion retailer. In this chapter, we will explore the quality and durability of the items available on the platform.
Material and Fabric Quality
Modanisa offers a range of clothing made from various materials, including natural fabrics like cotton, chiffon, and silk, as well as synthetic blends. The quality of the materials used in their products is generally good, with an emphasis on comfort and breathability. The transparency in providing material information in product descriptions is appreciated by customers.
Durability
The durability of Modanisa's products varies depending on the item and its intended use. Generally, customers report that their purchases hold up well over time with proper care. However, as with any clothing, the lifespan of an item can also depend on factors such as frequency of wear and laundering.
Fit and Sizing
Modanisa provides detailed sizing information for each product, including measurements in centimeters and inches. This is a valuable resource for customers, helping them choose the right size to ensure a comfortable fit. Nonetheless, occasional discrepancies in sizing have been reported by some customers, so it's advisable to refer to the provided size charts and customer reviews when making a purchase.
Shipping and Delivery
The shipping and delivery process is crucial for ensuring that customers receive their orders in a timely and satisfactory manner. Modanisa offers several shipping options to cater to varying customer needs.
Shipping Options
Modanisa provides customers with a range of shipping options, including standard and express delivery. The availability of multiple choices allows customers to select the option that best suits their budget and urgency. They also offer international shipping, further expanding their accessibility.
Shipping Times
The shipping times can vary depending on the customer's location and the selected shipping method. Customers are typically provided with estimated delivery times during the checkout process. While some customers report prompt delivery, others in remote regions may experience longer shipping times.
Sustainability and Ethical Practices
In recent years, there has been a growing emphasis on sustainability and ethical practices within the fashion industry. This chapter delves into Modanisa's efforts in this regard.
Sustainable Materials
Modanisa has taken steps to incorporate sustainable materials into its product offerings. This includes items made from organic cotton and other eco-friendly fabrics. While these options are a positive step towards sustainability, there is room for further expansion in this area.
Ethical Sourcing
Transparency in sourcing practices is important to customers concerned about ethical and fair-trade production. While Modanisa does not currently provide extensive information on the sourcing of their materials, they have the opportunity to enhance their commitment to ethical practices.
Customer Feedback and Reviews
To gain a better understanding of the customer experience on Modanisa, I examined a wide range of customer feedback and reviews from various sources. Here are some common themes:
Positive Feedback
Diverse Selection: Customers appreciate the vast selection of modest fashion items available on Modanisa, catering to various tastes and preferences.
Quality: Many customers praise the quality and design of the products, especially the durability of hijabs and dresses.
Responsive Customer Service: Positive comments were made about the customer service team's responsiveness and helpfulness.
Areas for Improvement
Sizing Consistency: Some customers have reported inconsistencies in sizing, which can lead to inconvenience when ordering online.
Shipping Times: While many customers are satisfied with shipping times, a few have experienced delays, particularly in remote areas.
Sustainability: Some customers expressed a desire for Modanisa to be more transparent about its sustainability and ethical practices.
Conclusion
In conclusion, Modanisa stands as a leading online retailer specializing in modest fashion. With its extensive product range, commitment to customer service, and competitive pricing, it has garnered a loyal following of customers worldwide. The platform's user-friendly interface, diverse product offerings, and international shipping options contribute to its appeal.
However, there are areas where Modanisa can continue to improve. This includes enhancing transparency regarding sustainability and ethical practices, addressing occasional sizing discrepancies, and further reducing shipping times in certain regions.
Overall, Modanisa provides a valuable resource for individuals seeking modest fashion options, and its dedication to inclusivity and diversity in the fashion industry is commendable. As with any online retailer, it's advisable for customers to read product descriptions, consult size charts, and consider customer reviews to ensure a satisfying shopping experience tailored to their individual preferences and needs.
In a dynamic and ever-evolving fashion industry, Modanisa has carved out a niche for itself as a trusted destination for modest fashion, and its future potential remains promising as it continues to adapt and grow in response to customer feedback and changing trends.