In the ever-evolving automotive industry, the need for efficient and reliable solutions for procuring auto parts is paramount. AutoDoc, a prominent online retailer of automotive parts and accessories, has been gaining attention for its extensive product catalog and user-friendly interface. In this comprehensive review, we will delve deep into AutoDoc's offerings, exploring its strengths, weaknesses, and suitability for both individual consumers and professional mechanics.
Getting Started with AutoDoc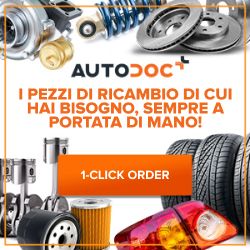 User-Friendly Interface
AutoDoc's website greets users with a clean and intuitive interface. Navigating through the platform is straightforward, and the well-structured menu makes it easy to find the desired auto parts. The search bar, prominently displayed at the top of the page, allows users to quickly locate specific products or browse through categories.
Vehicle Identification
One of AutoDoc's standout features is its vehicle identification tool. Users can input their vehicle's make, model, and year to receive tailored product recommendations. This simplifies the parts selection process, ensuring that customers receive compatible items for their specific vehicles. This feature is especially valuable for those who may not have in-depth knowledge of automotive components.
Product Catalog and Variety
Extensive Product Range
AutoDoc boasts an extensive catalog of automotive parts, encompassing everything from engine components and brakes to interior accessories and lighting. This wide variety of products caters to the needs of diverse customers, including car owners, DIY enthusiasts, and professional mechanics.
Brand Diversity
Another notable aspect of AutoDoc's product catalog is the diversity of brands it offers. Customers can choose from a range of well-known manufacturers, allowing them to select products that align with their preferences in terms of quality, price, and brand reputation. This flexibility ensures that customers can make informed choices based on their specific requirements.
Pricing and Discounts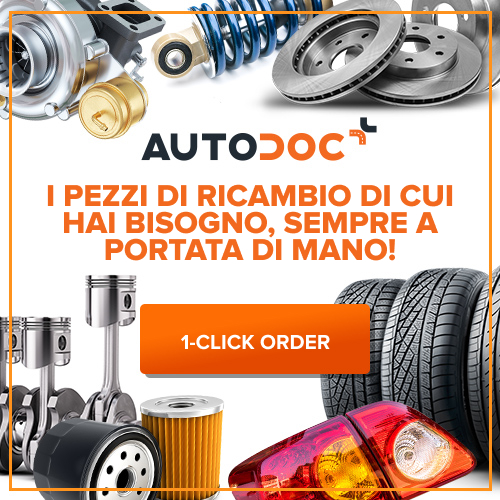 Competitive Pricing
AutoDoc is known for its competitive pricing, often offering automotive parts at prices lower than those found in brick-and-mortar stores. The platform frequently runs promotions and discounts, making it an attractive option for cost-conscious consumers. The ability to filter search results by price range further assists users in finding products that fit their budget.
Loyalty Program
AutoDoc's loyalty program, known as "Club AutoDoc," rewards repeat customers with discounts, exclusive offers, and early access to sales. This program encourages customer loyalty and can result in significant savings for those who regularly purchase auto parts and accessories.
Ordering and Delivery
Seamless Ordering Process
AutoDoc's ordering process is straightforward and user-friendly. Once customers have selected their desired products, they can easily add them to their cart and proceed to checkout. The platform offers multiple payment options, including credit/debit cards and PayPal, ensuring convenience for a wide range of users.
Delivery Options
AutoDoc provides various delivery options to accommodate customers' preferences. Standard and express shipping choices are available, with estimated delivery times clearly communicated during the checkout process. Additionally, order tracking is provided, allowing customers to monitor the status of their deliveries.
International Shipping
AutoDoc offers international shipping to numerous countries, making it accessible to customers worldwide. However, delivery times and shipping costs may vary depending on the destination, so customers should review this information before finalizing their orders.
Returns and Customer Support
Hassle-Free Returns
AutoDoc's return policy is customer-friendly. If customers receive incorrect or defective parts, they can initiate a return within the specified timeframe. The platform provides clear instructions on how to process returns, and customers can expect refunds or replacements promptly upon approval.
Customer Support
AutoDoc offers customer support through multiple channels, including email and phone. Additionally, the website features an extensive FAQ section that addresses common questions and concerns. While customer support is generally responsive, some users have reported longer response times during peak periods.
Quality Assurance
Genuine Parts
AutoDoc emphasizes the authenticity of the parts it sells. The platform sources its products from reputable manufacturers and suppliers, ensuring that customers receive genuine automotive components. This commitment to quality is crucial for the safety and performance of vehicles.
User Reviews
AutoDoc allows customers to leave reviews and ratings for products they've purchased. This user-generated content can be a valuable resource for others seeking feedback on specific parts. However, it's essential to consider that individual experiences may vary, and not all reviews may accurately reflect the quality of a product.
Mobile App
Convenience on the Go
AutoDoc offers a mobile app for both Android and iOS devices, allowing users to browse, shop, and track orders from their smartphones or tablets. The app provides a seamless and convenient shopping experience for users who prefer mobile shopping.
Feature Set
The AutoDoc app offers similar functionality to the website, including vehicle identification, product search, and secure checkout. It also allows users to receive notifications about promotions and order updates. The app's user interface is well-designed and user-friendly, making it a valuable addition for those who frequently purchase auto parts.

Accessibility and User Experience
Accessibility
AutoDoc's website is designed with accessibility in mind, ensuring that it is navigable and usable for individuals with disabilities. This commitment to accessibility aligns with the principles of inclusive design and ensures that a broader audience can benefit from the platform's offerings.
User Experience
The overall user experience on AutoDoc is positive, thanks to its user-friendly interface and intuitive features. However, some users have reported occasional issues with the search function, particularly when searching for less common or niche automotive parts. Continuous improvements in this area could further enhance the platform's user experience.
Security and Privacy
Secure Transactions
AutoDoc prioritizes the security of customer transactions by implementing industry-standard encryption protocols to protect sensitive data during online payments. This commitment to security instills confidence in users who are concerned about the safety of their financial information.
Data Privacy
AutoDoc has clear data privacy policies in place to protect user information. The platform does not share customer data with third parties without explicit consent, and users have the option to manage their data preferences. This transparency regarding data handling aligns with modern privacy expectations.
Pros and Cons
Pros
Extensive product catalog with diverse brands.
Competitive pricing and frequent discounts.
User-friendly interface with vehicle identification tool.
International shipping options.
Hassle-free returns and customer-friendly policies.
Commitment to product authenticity and quality.
Mobile app for on-the-go shopping.
Accessibility and security measures in place.
Cons
Occasional issues with the search function.
Longer response times for customer support during peak periods.
Some users may find the loyalty program less rewarding if they make infrequent purchases.
Conclusion
AutoDoc is a compelling solution for individuals and professionals in need of automotive parts and accessories. Its extensive product catalog, competitive pricing, and commitment to quality make it a reliable choice for those looking to maintain, repair, or upgrade their vehicles.
While some minor issues exist, such as occasional search function challenges and variations in customer support response times, AutoDoc's overall strengths outweigh its weaknesses. The platform's user-friendly interface, vehicle identification tool, and mobile app contribute to a convenient and accessible shopping experience.
Whether you're a car enthusiast seeking specific components or a mechanic procuring parts for your business, AutoDoc offers a comprehensive and reliable platform for all your automotive needs. Its commitment to quality, authenticity, and customer satisfaction ensures that your vehicle remains in top-notch condition.