In this digital era, traveling by train has become more accessible and convenient than ever before. With numerous online platforms available, it can be challenging to choose the right one for your travel needs. This comprehensive Trainline review aims to shed light on the features, benefits, and user experience of one of the leading train booking platforms. Whether you're a frequent traveler or planning your first train journey, this review will help you make an informed decision about using Trainline for your travel bookings.
Booking Process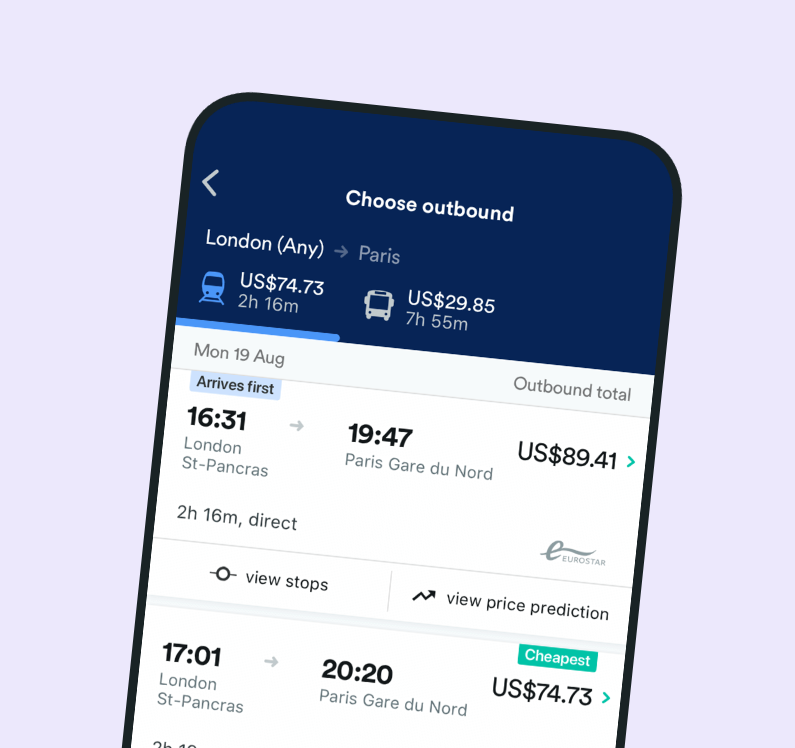 The Trainline platform offers a streamlined and user-friendly booking process. From the homepage, you can easily enter your departure and destination cities, along with the desired date and time of travel. The platform provides real-time updates on available trains, fares, and seat availability, ensuring you have all the necessary information at your fingertips. Additionally, Trainline offers a range of ticket options to suit different preferences, including single, return, and open-ended tickets.
User Interface and Experience
Trainline boasts a modern and intuitive user interface, making it easy for both novice and experienced travelers to navigate the platform effortlessly. The website features a clean design with clear labeling and intuitive icons, ensuring a seamless user experience. The search results are presented in a concise and informative manner, providing relevant details such as train operators, journey duration, and transfer information. Moreover, the platform offers various filtering options, allowing users to refine their search results based on specific preferences.
Ticket Options and Pricing


Trainline offers a wide range of ticket options to accommodate different travel requirements. Whether you're planning a short trip or a multi-city adventure, the platform provides flexible choices to suit your needs. From standard class to first class, Trainline ensures that passengers can select the ticket category that aligns with their comfort and budget preferences. The platform also provides comprehensive pricing information, allowing users to compare fares and make an informed decision.
Mobile App Features
To cater to the needs of travelers on the go, Trainline offers a feature-rich mobile application available for iOS and Android devices. The app provides a seamless booking experience, allowing users to search for train schedules, book tickets, and access their reservations conveniently. The Trainline app also offers real-time travel updates, including platform information, delays, and cancellations, ensuring that users stay informed throughout their journey. Furthermore, the app supports mobile ticketing, eliminating the hassle of carrying physical tickets.
Customer Support
Trainline prioritizes customer satisfaction and provides reliable customer support options. The platform offers a comprehensive Help and FAQs section, addressing common queries and concerns. In case of further assistance, users can reach out to Trainline's dedicated customer support team via email or phone. The support team is responsive and strives to resolve issues promptly, ensuring a smooth and stress-free experience for users.
Trainline Plus Subscription
For frequent train travelers, Trainline offers a premium subscription service called Trainline Plus. This subscription provides various benefits, including exclusive access to discounted fares, priority seat selection, and personalized journey updates. Trainline Plus members also enjoy enhanced customer support, ensuring their travel experience is seamless and hassle-free.
Integration with Third-Party Apps


Trainline understands the importance of a connected travel experience. As such, it integrates with popular third-party apps, such as Google Maps, to provide comprehensive travel information. This integration allows users to plan their entire journey seamlessly, from finding the nearest train station to navigating their destination city. By leveraging the power of technology, Trainline ensures a holistic and efficient travel experience for its users.
Security and Privacy
Trainline prioritizes the security and privacy of its users' information. The platform implements robust security measures to protect personal and financial data. Trainline utilizes industry-standard encryption and follows best practices to ensure secure transactions and data handling. Additionally, the platform adheres to strict privacy policies, respecting user preferences and safeguarding their personal information.
Trainline vs. Competitors
When comparing Trainline with its competitors, several factors set it apart. The platform's user-friendly interface, extensive ticket options, and integration with third-party apps give it a competitive edge. Trainline's commitment to customer support and the added benefits of Trainline Plus subscription further enhance its appeal. By providing a comprehensive and seamless travel booking experience, Trainline establishes itself as a top choice for train travelers.
Benefits of Using Trainline
Using Trainline offers numerous benefits for travelers. Firstly, the platform simplifies the booking process, allowing users to find and book train tickets quickly and easily. Secondly, Trainline provides access to a vast network of train operators and destinations, giving users a wide range of options. Moreover, the platform offers competitive pricing and occasional discounts, helping users save on their travel expenses. The integration with third-party apps and the availability of a mobile app ensure a convenient and connected travel experience.
User Testimonials
Here are some testimonials from Trainline users:
"Trainline makes booking train tickets a breeze. The platform is easy to use, and the ticket options suit all budgets. Highly recommended!" – Sarah M.
"I love the Trainline app! It keeps me updated on delays and platform changes, making my journeys stress-free. The mobile ticketing feature is a game-changer." – Mark R.
"Trainline's customer support team was incredibly helpful when I encountered an issue with my reservation. They resolved it quickly and professionally. Great service!" – Lisa K.
Conclusion
Trainline offers a comprehensive and user-friendly platform for booking train tickets. With its intuitive user interface, extensive ticket options, and integration with third-party apps, Trainline simplifies the travel booking process. The platform prioritizes customer satisfaction, offering reliable customer support and a premium subscription service, Trainline Plus. Whether you're a frequent traveler or planning your first train journey, Trainline provides the necessary tools and features to ensure a seamless and enjoyable travel experience.
Frequently Asked Questions (FAQs)
Can I book international train tickets through Trainline?
Yes, Trainline offers the option to book international train tickets to various destinations.
How can I cancel or modify my train booking on Trainline?
To cancel or modify your train booking, you can log in to your Trainline account and follow the provided instructions or contact customer support for assistance.
Are there any additional fees when booking through Trainline?
Trainline charges a small booking fee per transaction, which is included in the final ticket price.
Can I use Trainline to book train tickets for someone else?
Yes, Trainline allows you to book tickets for others by providing their details during the booking process.
Is Trainline available in multiple languages?
Yes, Trainline is available in several languages, including English, French, German, and Spanish, among others.