In a world where shopping for everyday items can strain your wallet, finding a store that offers affordable options without compromising on quality is a true gem. This article takes a deep dive into Five Below, a popular retail chain that promises products priced at $5 or less.
From its extensive product range to its unique shopping experience, we explore the ins and outs of Five Below to provide you with a comprehensive review.
What Is Five Below?
Five Below is an American discount retailer founded in 2002. With its headquarters in Philadelphia, Pennsylvania, the company has rapidly expanded, boasting over 1,000 stores across the United States. Five Below primarily targets teens and pre-teens, offering a diverse selection of products across various categories, including toys, electronics, home décor, beauty, and more.
Product Quality and Selection
One common concern with discount retailers is the quality of their products. However, Five Below surprises customers with a satisfactory level of quality for the price. While not all products may be on par with high-end brands, Five Below manages to provide a reasonable balance of affordability and quality.
Whether you're looking for trendy gadgets, cute stationery, or stylish accessories, Five Below offers a broad selection that caters to different tastes and preferences.
Pricing Strategy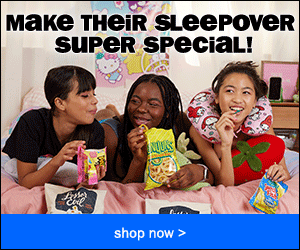 As the name suggests, Five Below sets a maximum price cap of $5 for its products. This pricing strategy is a major draw for customers looking to stretch their budgets. By maintaining consistent low prices, Five Below ensures that customers can indulge in guilt-free shopping sprees without breaking the bank. The store's pricing policy enables shoppers to discover new items and experiment with their purchases.
Store Experience
Walking into a Five Below store is an experience like no other. The vibrant and colorful atmosphere instantly captivates visitors, especially the target demographic of teenagers and young adults. The layout is thoughtfully designed, making it easy to navigate through the store's diverse sections.
With catchy music, friendly staff, and an overall energetic ambiance, Five Below creates an engaging shopping environment that keeps customers coming back for more.
Online Shopping and Shipping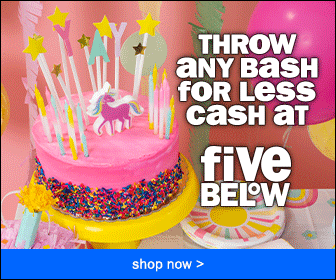 While the physical store experience is undoubtedly exciting, Five Below recognizes the importance of online shopping in today's digital age. The company has expanded its online presence, allowing customers to browse and purchase products from the comfort of their homes.
Five Below's website is user-friendly, featuring a comprehensive catalog of available items. Shipping options are also available, ensuring that customers can conveniently receive their purchases at their doorstep.
Customer Service
Five Below places a strong emphasis on providing excellent customer service. The staff members are friendly, approachable, and knowledgeable about the store's products.
Whether you need assistance in finding a specific item or have questions about a purchase, the staff is readily available to help. Five Below prioritizes customer satisfaction, aiming to create a positive shopping experience for everyone who walks through their doors or visits their online platform.
Pros and Cons of Five Below
Like any retail store, Five Below has its share of advantages and disadvantages. Let's take a look at some of the pros and cons associated with shopping at Five Below.
Pros:
Affordable prices for a wide range of products
Diverse selection catering to different interests and preferences
Engaging store atmosphere that appeals to young shoppers
User-friendly website for convenient online shopping
Friendly and helpful customer service
Cons:
Quality of some products may not meet high-end standards
Limited availability of certain popular items
Store layout can get crowded during peak times
Plethora Of Goodies at Five Below
Room decor
Grab for yourself the trendiest room decor at Five Below.com
You can find a range of blankets, pillows, storage and organization utilities, rugs as well as furniture on this platform
Toys and Games
Find the latest toys and games on this platform. From cute toys to outdoor games, the Five below definitely knows how to keep the tiny ones and teenagers entertained.
Beauty
Pamper your little princess with the most popular and safe beauty products that they can use without getting harmed.
Arts and crafts
Looking for genuine arts and crafts supplies for your children? If that's the case, then do explore the arts and crafts category at the Five Below which offers a range of latest arts and crafts supplies. From stationary to desk supplies, you can find everything and anything you need at Five Below when it comes to artsy activities.
Party Shop
Planning a party and worried about the expensive party planner ? Worry not. Five Below has got you covered. You can find a wide range of party supplies here. Be it birthday party supplies, party favour or goodie bags, party games and candy, you can find all the party supplies all under one roof at the Five Below.
Of Course there are several other categories and products that Five Below has to offer. The above mentioned are just a sneak peak that we wanted to share with you so that you can know what all to expect from the Five Below Platform.
Comparison with Competitors
In the competitive retail landscape, Five Below faces competition from various other discount stores. While Dollar Tree and Dollar General offer similar low-priced items, Five Below stands out with its focus on trendy and appealing merchandise that particularly resonates with younger shoppers. This differentiation helps Five Below carve a unique niche in the market, attracting a loyal customer base.
Five Below's Impact on Local Communities
Five Below's commitment to giving back to the community sets it apart from other retailers. The company actively engages in charitable initiatives and partners with local organizations to make a positive impact.
From fundraisers to donations, Five Below supports causes that benefit education, health, and the overall well-being of communities. By shopping at Five Below, customers indirectly contribute to these philanthropic efforts.
Conclusion
In conclusion, Five Below offers a refreshing and affordable shopping experience for customers of all ages. With its extensive product range, attractive pricing strategy, and engaging store atmosphere, Five Below has established itself as a go-to destination for budget-friendly shopping.
While some products may not match the quality of high-end brands, the overall value and enjoyment provided by Five Below make it a worthwhile option for those seeking trendy and affordable items.
FAQ
What is Five Below?
A: Five Below is a discount retail store that sells a wide range of products priced at $5 or less. It offers an extensive selection across various categories, including toys, electronics, home décor, beauty, and more.
Are the products at Five Below of good quality?
A: While not all products may be of high-end quality, Five Below manages to provide a satisfactory balance of affordability and quality. Customers can find trendy and appealing items within their budget.
Can I shop online at Five Below?
Yes, Five Below has an online platform where customers can browse and purchase products. The website is user-friendly, and shipping options are available for added convenience.