Decathlon is a French outdoor equipment store that dominates the sports retail industry by offering superior quality gear at a low price. Like their slogan says, "Sport for All.
For over 40 years, Decathlon has delivered outdoor products to help get people more active. It has now become the largest sporting goods retailer on the planet with over 1,100 stores in over 30 countries.
But, it doesn't yet have a huge market in North America. Emphasis on the word "yet," because it's quickly expanding west.
It now has physical locations in Montreal, Boston, New York, San Francisco, Quebec City, and now Calgary.
They really do appear to be the best option for people who want fitness, sporting, or camping equipment without breaking the bank. It's kind of like if REI quality and Walmart prices had a baby… and that baby was awesome at everything sports.
Are Decathlon Products Good?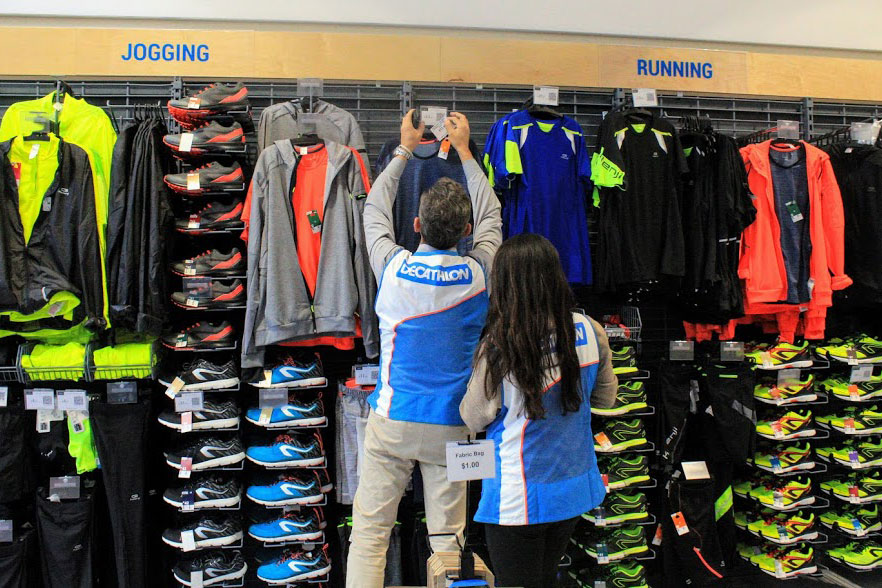 Decathlon has led the way toward high-quality, low-cost products. With in-house Decathlon brands like Itiwit, Forclaz, and Wed'Ze, they are able to cut prices without compromising on quality.
In total, Decathlon has more than 20 brands.
Also, depending on the Decathlon brands, you'll find gear for all levels, meaning that if you are a beginner in a specific sport, you don't need to purchase performance-level gear, you can get high-quality entry-level items.
Plus, Decathlon Decathlon makes sure their offer good quality product, customer service, and work conditions. They're also working to improve their environmental impact.
Why Should You Choose Decathlon?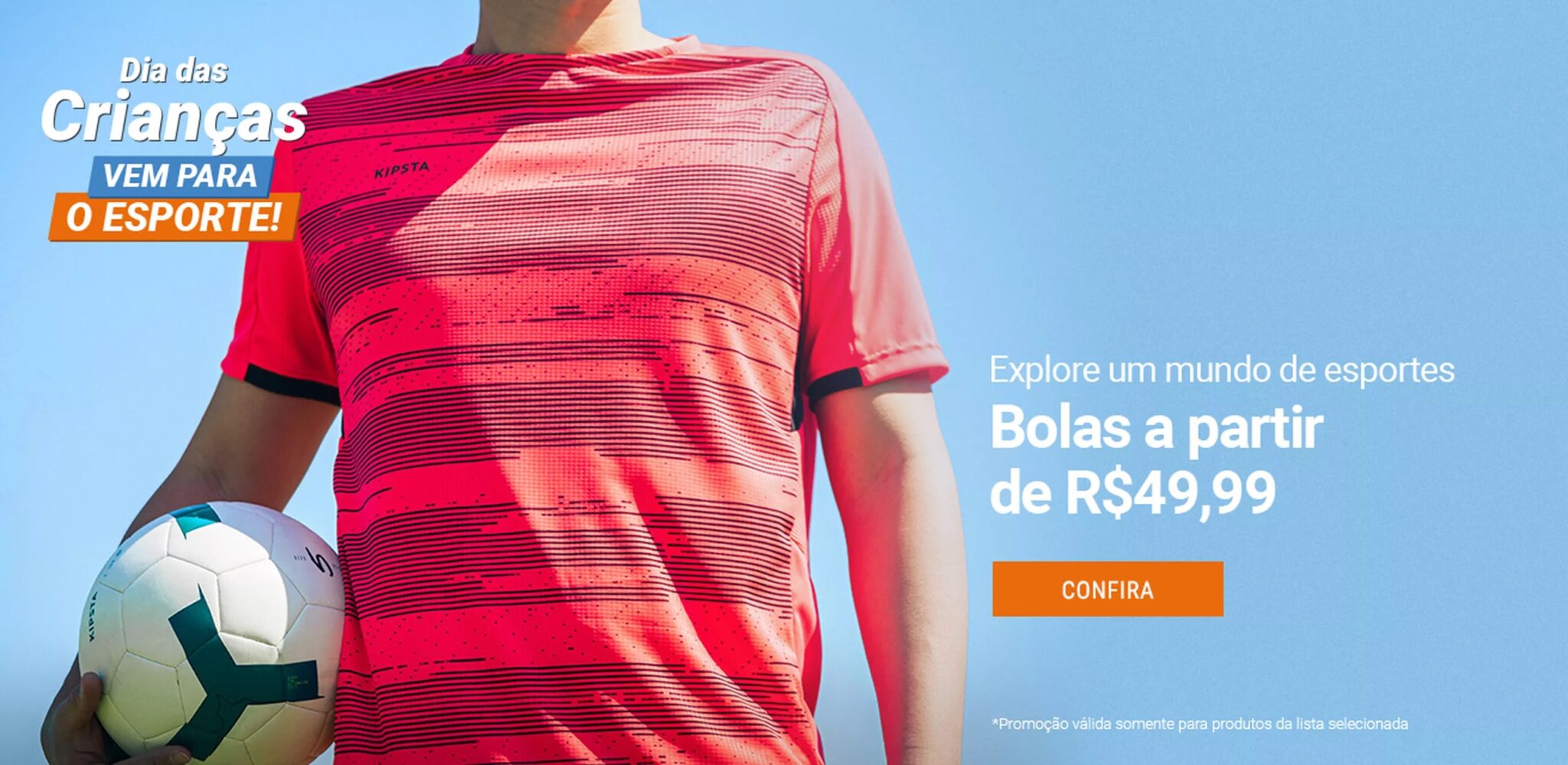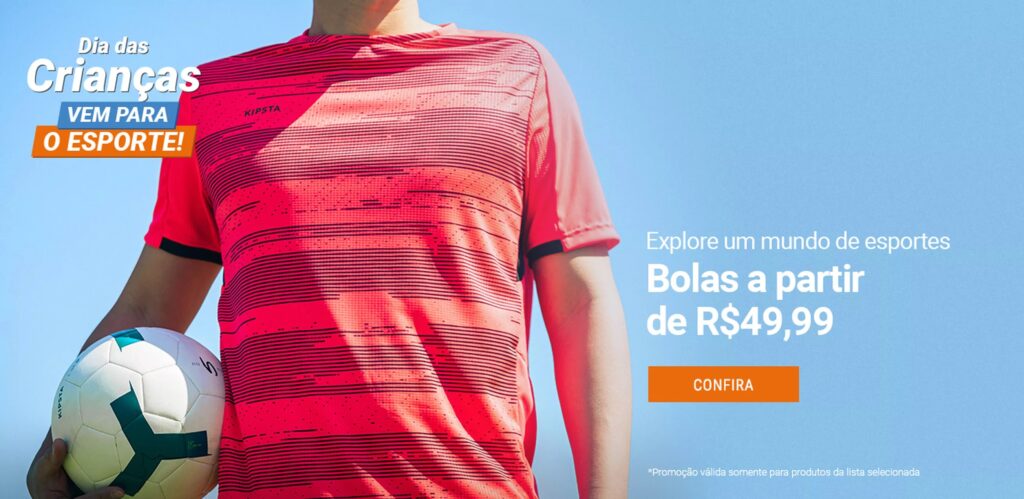 We've been fans of Decathlon for a few years now. We first started shopping at Decathlon when we lived in France back in 2014. We were international students with a really limited budget, but we still wanted to be active.
Decathlon was the perfect place for us to find quality items that a good price.
A few years back, we were over the moon when we hear they were opening in Canada and USA.
Why is Decathlon so Affordable?
In order to fulfill their statements of "Sport for All. All for Sport", Decathlon Sporting Goods had to make sure their products were affordable and accessible to everyone.
In-house R&D department
mass-market products
long-term partnerships with the best industrial suppliers
control in storage, transportation, and automation
limited packaging
simple decoration in the store
the integrated business model means low margins
Best Decathlon Pieces
Decathlon offers a wide range of products for various sports and outdoor activities, so the best pieces will depend on the specific sport or activity. Here are some popular products across different categories that customers have raved about:
Running Shoes – The Kalenji Run Support Running Shoes are popular for their cushioning, support, and durability.
Cycling Shorts – The Van Rysel Aerofit Cycling Shorts are known for their comfort and performance, thanks to their compression fit, padding, and breathable fabric.
Hiking Boots – The Forclaz Trek 100 Men's Hiking Boots are a favorite among hikers for their comfort, support, and grip on various terrains.
Yoga Mat – The Domyos Essential Yoga Mat is popular for its affordability and quality, with a non-slip surface and lightweight design.
Fitness Tracker – The Decathlon Coach Tracker is a popular option for tracking fitness and sports activities, with features like heart rate monitoring, GPS tracking, and activity tracking.
Camping Tent – The Quechua 2 Seconds Easy Tent is a favorite among campers for its easy setup and durability.
Swimwear – The Nabaiji Women's One-Piece Swimsuit is popular for its comfort, support, and chlorine resistance.
These are just a few examples of the best Decathlon pieces, but there are many more options available for different sports and activities. It's always best to read reviews and consider your specific needs and preferences when choosing products.
Pros and Cons
Pros:
Wide range of affordable products for various sports and outdoor activities.
Commitment to sustainability and use of eco-friendly materials.
Convenient delivery and pickup options, including free standard delivery for orders over a certain amount.
Customer-friendly policies, such as a 365-day return policy and a loyalty program that rewards repeat purchases.
Positive customer reviews indicate high customer satisfaction with the products and services.
Cons:
Limited physical store locations in some areas.
May not offer the same level of customer service or expertise as smaller, specialized retailers.
Benefits of Shopping at Decathlon
Wide range of products: Decathlon.com offers a vast range of products for various sports and outdoor activities, including running, cycling, swimming, hiking, and many others. They also offer clothing, footwear, and accessories for different skill levels, making it a one-stop shop for all your sporting needs.
Affordable pricing: Decathlon is known for its commitment to affordability and providing high-quality products at reasonable prices. The same philosophy is reflected in their pricing on the website, which is often more affordable than other sporting goods retailers.
Convenience: Decathlon.com offers several delivery and pickup options, including free standard delivery for orders over a certain amount, and click-and-collect services from their physical stores. This makes it easy for customers to get their products when and where they need them.
Sustainability: Decathlon is committed to sustainability and has implemented several initiatives to reduce its environmental impact. They offer a range of products made from eco-friendly materials and have also implemented programs to recycle and reduce waste.
Decathlon Promotions & Discounts
Decathlon offers various promotions and discounts throughout the year to help customers save on their purchases. Here are some examples of the types of promotions and discounts that Decathlon may offer:
Seasonal Sales: Decathlon often holds seasonal sales, such as winter or summer clearance sales, where you can save up to 50% or more on select products.
Clearance Section: Decathlon has a clearance section on their website where you can find discounted products that are being phased out of their inventory.
Loyalty Program: Decathlon has a loyalty program called "Decathlon Coach" that offers various benefits, such as personalized training plans, exclusive discounts, and free delivery.
Newsletter Sign-Up: Decathlon offers a discount to new subscribers of their newsletter. When you sign up, you'll receive a discount code that you can use on your first purchase.
Student Discount: Decathlon offers a student discount through UNiDAYS, where students can get a 10% discount on their purchases.
It's always a good idea to check the Decathlon website or sign up for their newsletter to stay updated on the latest promotions and discounts. You can also follow them on social media to stay informed about sales and special offers.
Shipping and Return Policy
Decathlon has a straightforward shipping and return policy to make it easy for customers to shop and return products if needed. Here are the details:
Shipping:
Decathlon offers free standard shipping on orders over a certain amount. The exact threshold may vary by country or region.
For orders under the free shipping threshold, shipping rates will vary depending on the size and weight of the package and the delivery address.
Decathlon also offers express delivery for an additional fee, which will deliver your order faster than standard shipping.
Returns:
Decathlon offers a 365-day return policy, which gives customers plenty of time to return products if they are not satisfied.
To initiate a return, you can go to the Decathlon website and submit a return request. You will need to provide your order number and the reason for the return.
Decathlon offers free returns through their website or in-store, depending on your location. You will need to print a return label and affix it to your package, then drop it off at a designated shipping location or in-store.
Once Decathlon receives your returned item, they will process the refund within 10 business days.
It's important to note that Decathlon's shipping and return policy may vary slightly by country or region. Be sure to check the details for your specific location before making a purchase.
Conclusion
Overall, Decathlon is a well-designed and user-friendly online retail platform that offers a wide range of affordable and high-quality sporting goods products. Their commitment to sustainability and customer convenience further enhance their reputation as a reliable and customer-friendly retailer.