Buying lenses can be a daunting task for many people. With so many brands and types of lenses available, it can be hard to know which lens is the best for your needs. It's important to do research and compare lens features before making a purchase.
It is cheaper to order contacts from 1-800 Contacts than through an eye doctor or a local eyeglass business. Many 1-800 Contacts stores offer discounts and incentives for ordering contacts in bulk or for making repeat purchases.
Additionally, since 1-800 Contacts is an online store, they have fewer overhead costs than eye doctors or local eyeglasses businesses, which can also help to keep prices lower. But, a prescription from an eye doctor is required to order.
If you require contact lenses but have a strong aversion to retail prices, you may order your own lot online. It is undoubtedly easy since all you need is a prescription from your optometrist to order your chosen supplies from an online supplier.
And because there are other online options available nowadays, it is logical to think that 1-800 Contacts is comparable to the competition. We tried it out to see how this service compares to others.
Continue reading for a detailed look at 1-800 Contacts. You'll also learn what other customers have said, and what you should know if you're considering becoming a customer.
Table of Contents
What is 1-800 Contacts?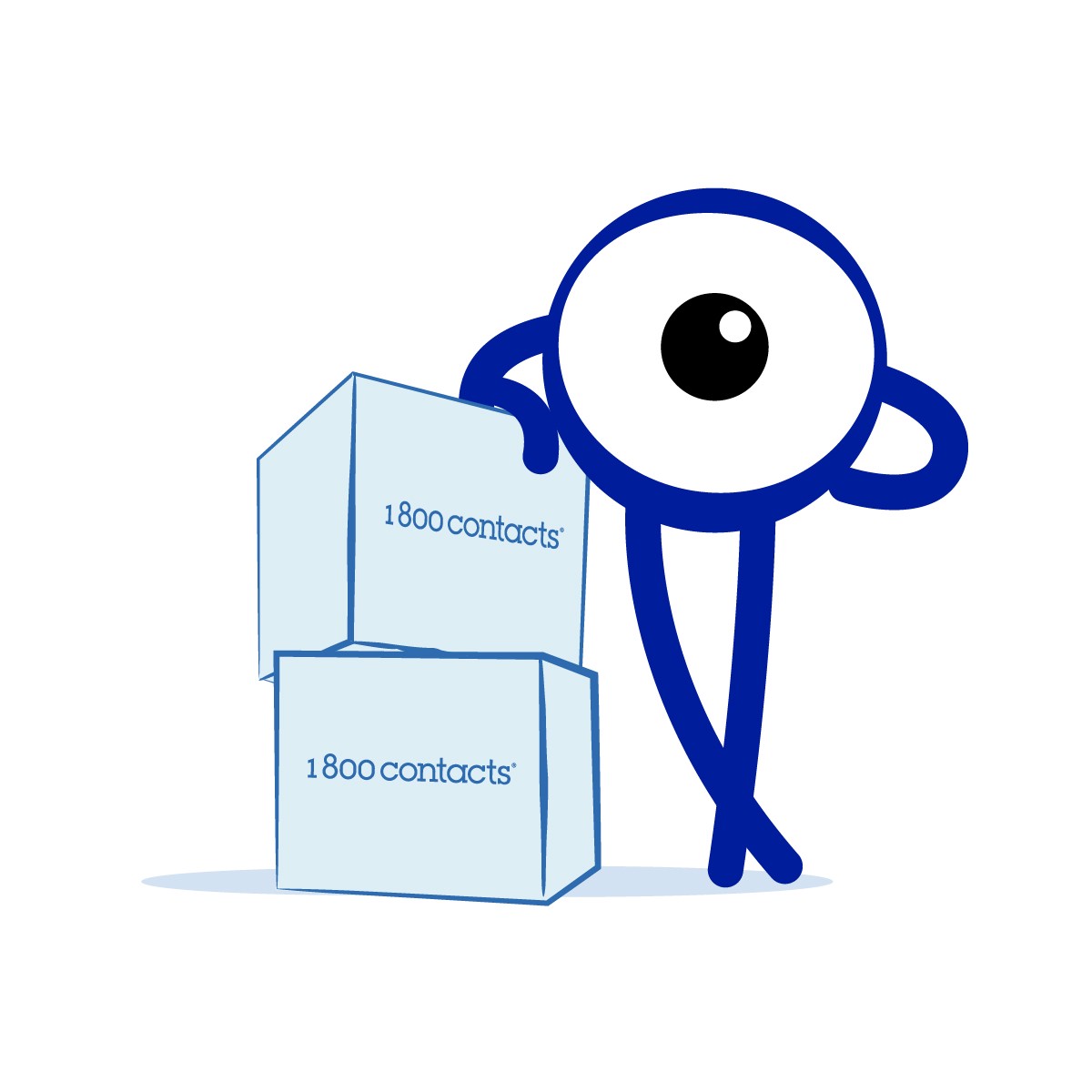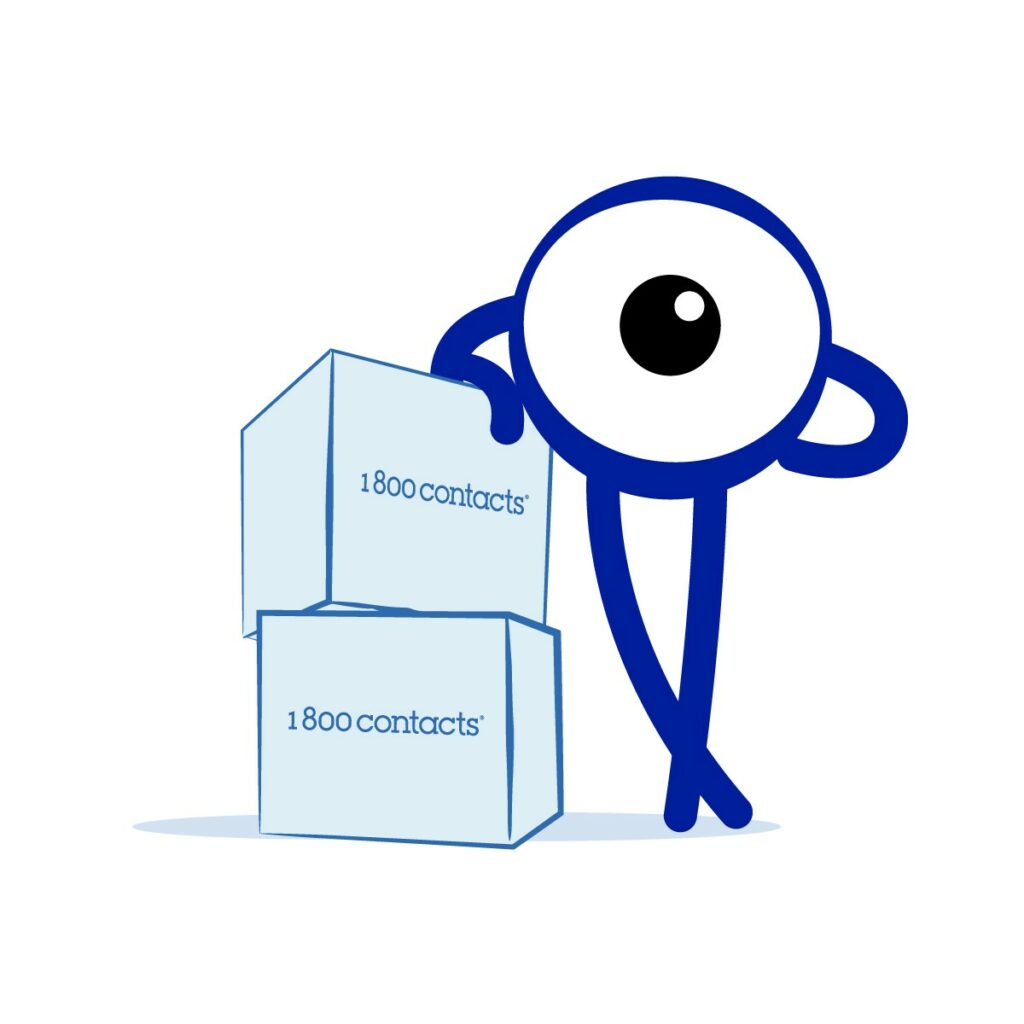 1-800 Contacts was years ahead of the curve in terms of the telehealth boom that emerged in the last few years. The company was started in 1995, making it the oldest still-operating prescription-by-mail optical company.
Prior to the widespread use of online shopping, 1-800 Contacts enabled customers to purchase orders over the phone and have them delivered directly to their homes.
Which number did you dial to place your order? Currently, the company's customer support phone number is 1-800-266-8228. On the telephone keypad, this spells 1-800-CONTACT, hence the company's moniker.
How 1-800 Contacts works?
1-800 Contacts is not an optometrist or ophthalmologist service, however the legislation in the United States requires a prescription for the products they sell.
Your eye doctor can provide you with a copy of your prescription, which you can then submit to 1-800 Contacts. If you do not have an official copy of this information, you may just provide 1-800 Contacts with your doctor's contact information and they will handle it for you.
If you do not have a current prescription and need to renew it, the 1-800 Contacts online eye exam can be utilised. This service is $20 in cost. According to experts, this form of examination cannot substitute an in-office examination.
As a new client at the start of 2020, Megan Severs, senior editor of Healthline, found their services beneficial.
She remarked, "The contacts arrive quite promptly, and they send reminders when it's time to order a new set. In addition, they offer to work with my eye doctor to obtain my updated prescription information and, due to COVID, provided me with the option of completing a virtual test. I was able to receive new contacts without having to wait for my eye doctor's office to reopen because the virtual exam was so straightforward. I genuinely appreciate that they came up with a solution."
Products and Services
Contacts that are disposable: Each day, every two weeks, and every month, these should be replaced. Alcon, CooperVision, Johnson & Johnson, and Bausch + Lomb are among the brands they sell.
Colored contacts: Color-tinted contacts cover your iris and pupil, but not your pupil's pupil. You will still need a prescription even if you only intend to purchase colored contacts for cosmetic reasons.You will still need a prescription even if you only intend to purchase colored contacts for cosmetic reasons.
Contact solution: On its website, 1-800 Contacts offers several contact solution brands.
Who is 1-800 Contacts best for?


Those looking for affordable contacts shipped directly to their door should consider 1-800 Contacts if they've had a recent eye exam and have an up-to-date prescription.
The following characteristics may make you a good candidate for 1-800 Contacts:
Have worn contacts in the past and haven't encountered any problems
You should have a stable prescription for contacts that doesn't require frequent adjustments with your eye doctor
Rather than picking up eyewear from a retailer, have it shipped directly to your home.
When to see an optometrist
Buying contact lenses online is a convenient option, but it does not mean you should skip the eye doctor. If you wear contacts, you should see an optometrist annually.
If you experience any of the following symptoms, see an eye doctor right away:
An eye infection may be characterized by redness, colored discharge, or other symptoms
You may have lost a contact lens in your eye if you suspect this
If you're experiencing eyesight problems, consult a doctor.
Vision problems caused by a sudden onset of dry eyes
Pros and Cons of 1-800 Contacts
1-800 Contacts may be cheaper than eye doctors or brick-and-mortar eyewear retailers if you buy your contacts directly from them.
You can return defective or torn lenses or lenses you no longer need due to changes in your prescription through the company's generous return policy.
In comparison with some competitors, they have been providing customer service for 20 years.
If a customer needs assistance with an order, a person takes their call.
Cons
The services provided by online retailers like 1-800 Contacts are different from those provided by eye doctors. You can find videos online that explain how to put your contacts in and care for them. Consult an eye doctor if you are experiencing discomfort.
Back orders can happen with any retailer's items sometimes. If that turns out to be the case, you'll just have to wait once you've placed your order.
Your money will not be refunded if you return lenses because your prescription changed.
Notes on Free Shipping
Free ground shipping (which takes 5 to 7 days) is provided by 1-800 Contacts. This is a rather common practice among companies who ship contacts.
If you wish to receive your contacts sooner, you can pay for one of their expedited delivery options. You'll get a delivery estimate as soon as you submit your order. Nonetheless, the contacts may arrive a day or two earlier than anticipated.
1-800 Contacts Cost
The price will vary depending on the type of contacts you require and whether or not you have vision insurance.
If you wear contacts the majority of the week and switch to glasses for one or two days, two boxes of 90-day disposable daily contacts should last you around three months.
Online, we obtained a $10 coupon, which reduced our 2-box buy to $96. That is comparable to what you could pay with other contact lens providers.
Spending over $100 for contacts four times a year may not sound ideal, but $1.06 per day for prescription lenses that won't dry out your eyes from daily use may be a bargain.
What if I need new contacts right now?
If you need contacts immediately, you can call your eye doctor's office to see if they have any in stock. For an additional $15, 1-800 Contacts offers overnight shipping.
How to order from 1-800 Contacts
Orders can still be placed online or by calling 1-800-CONTACT.
What you'll need before ordering
When placing your first order with 1-800 Contacts, you must provide either a copy of your prescription or your physician's contact information.
your financial information (credit card or PayPal)
a copy of your vision insurance card, if you have it
1-800 Contacts will store your prescription information in your account for future orders.
The ordering process itself is rather straightforward. You'll select the contact lens brand you generally use and enter your OS (left eye) and OD (right eye) prescription numbers (right eye). You may also need to indicate if you have astigmatism on your order.
You will next enter your physician's information and place your order. Once your order has been placed, 1-800 Contacts will validate your prescription and mail your contacts. You can send a photo of your prescription along with your order utilising the website's automated system if you have a copy of your prescription.
If you have vision insurance, you must also provide that information. 1-800 Contacts honours the majority of major vision insurance plans.
Make sure to print a copy of your receipt if you intend to submit it to a health savings account (HSA) or flexible spending account (FSA) for reimbursement.
1-800 Contacts Customer Reviews and Reputation
On Trustpilot, 1-800 Contacts has just over 200 reviews with an average rating of three stars. It has a rating of 2.6 stars out of a possible 5, with nearly equal numbers of mediocre and excellent reviews. This brand's reputation is not nearly as positive as it could be.
1-800 Contacts is a Better Business Bureau-accredited business (BBB). The BBB has awarded them an A+ rating for their dedication to customer service. On the BBB website, there are approximately 30 customer complaints to which 1-800 Contacts have replied.
The Federal Trade Commission (FTC) filed a lawsuit against the corporation in 2016 alleging anti-competitive activities that impeded competitors' ability to bid on or win online advertising space for similar items and services.
According to the BBB, the FTC issued a cease-and-desist order to 1-800 Contacts in 2018 for the conduct alleged in the complaint.
1-800 Contacts Return Policy
There is a generous return policy at 1-800 Contacts.
Any unopened contacts can be returned to 1-800 Contacts for a full refund.
It's not uncommon for high-quality contacts to break apart while you're putting them in your eye. For torn lenses, 1-800 Contacts offers replacements.
The unopened contacts in your order can be returned for store credit if your prescription changes before you use them all.
You can initiate a return using the 1-800 Contacts live chat app or call their customer service hotline. You will be guided through the return process by a representative.
Conclusion
1-800 Contacts is one of many direct-to-consumer merchants who provide contacts to your home by mail. Since the majority of these online shops sell essentially the same products, they can only distinguish themselves by providing the lowest pricing and the greatest customer service in the industry.
Overall, 1-800 Contacts has been providing prompt customer service and ease for more than 20 years.
But, if you are new to wearing contacts, you may want to order through your physician the first few times. You can also discuss your contacts with them to ensure that everything is running smoothly.
If you are an experienced contact lens wearer, ordering from 1-800 Contacts can be worth the cost.
Frequently Asked Questions
What happens if 1-800 Contacts can't verify your prescription?
If 1-800 Contacts is unable to validate your prescription, the order will be cancelled and "bounced back." 1-800 Contacts will contact you to inform you that your order was unable to be fulfilled. You will not be charged for your order, nor will your prescription be completed.
Is 1-800 Contacts owned by Walmart?
1-800 Contacts is not a Walmart subsidiary. In 2008, 1-800 Contacts launched a relationship with Walmart that combined in-person eye exams at Walmart and Sam's Club locations with the phone and online ordering strategy of 1-800 Contacts. This collaboration concluded in 2013 and was not renewed.
Is it legit?
1-800 Contacts was launched in 1995 as a genuine, direct-to-consumer web retailer. It is recognised by the Better Business Bureau and has hundreds of evaluations on websites devoted to user experiences. If you order from 1-800 Contacts and have an issue, customer service representatives will assist you.