Shopify, an innovative cloud-based e-commerce platform, enables both individuals and businesses to establish their online stores and effectively sell their diverse range of products. This user-friendly platform offers simplicity in creating and managing online stores, while incorporating essential e-commerce operations.
Bursting with features and tools, Shopify empowers businesses with customizable templates, seamless payment acceptance, and order fulfillment capabilities.
Furthermore, Shopify equips enterprises with valuable marketing, analytics, and customer engagement resources. Its versatility attracts over 1 million businesses worldwide, ranging from small startups to large corporations, across various industries. Let's delve into the distinctive attributes of Shopify:
Enhanced User Experience: Shopify boasts an intuitive interface, accommodating users of all levels of expertise in effortlessly setting up and managing their online stores.
Tailor-Made Flexibility: Businesses can tap into Shopify's extensive collection of templates and themes, customizing them to align with their unique brand identity and requirements.
Expansive App Store: Shopify's vast App Store offers a plethora of third-party apps and plugins, seamlessly integrated with stores to augment functionality and enhance customer experience.
Fortified Security: With PCI compliance, Shopify ensures the highest level of security standards, safeguarding online payment processing for businesses and customers.
Unparalleled Support: Shopify offers a comprehensive suite of resources, coupled with round-the-clock support, empowering users with valuable guidance throughout store setup, management, and optimization.
Pricing Options: Shopify presents various pricing plans, including a basic package ideal for small businesses, while advanced plans unlock additional features and functionalities to accommodate evolving needs.
Unbounded Scalability: Regardless of a business's size or anticipated traffic, Shopify adapts and scales effortlessly to meet diverse demands, facilitating sustained growth and success.
Overall, Shopify emerges as the ultimate solution for individuals and businesses seeking to establish a robust online presence and effectively sell their products, providing a cost-effective and user-centric platform.
How does Shopify function?
Shopify operates as a cloud-based e-commerce platform, empowering individuals and businesses to effortlessly create online stores to showcase and sell their products. Here's an overview of its functioning:
Account Creation: To embark on your Shopify journey, start by signing up, creating an account, and selecting the most suitable pricing plan.
Store Setup: Once registered, commence the store setup process by selecting a template or theme that resonates with your brand, and proceed to add products and configure store settings.
Customization Options: Personalize your store's design by choosing from an array of templates and themes. Tailor it to your liking by editing HTML and CSS, and enrich its functionality with apps and plugins from the Shopify App Store.
Product Integration: Seamlessly integrate your products into your store by creating product listings, adding comprehensive product information, and configuring prices and inventory levels.
Payment Processing: Shopify provides a convenient payment gateway that allows you to accept payments from customers through various channels, including credit cards, PayPal, and Apple Pay.
Order Fulfillment: Once an order is placed, you can efficiently fulfill it by processing the payment and promptly shipping the product to the customer.
Performance Monitoring: Shopify equips you with powerful tools to monitor your store's performance, including sales reports, customer insights, and traffic statistics.
Dedicated Support: Shopify's expert support team remains at your disposal 24/7, providing prompt assistance to address any queries or concerns regarding your store.
In essence, Shopify streamlines the process of creating and managing online stores, freeing users from the technical intricacies and allowing them to focus on product management, store customization, and exceptional customer service.
Discovering Shopify's Product Portfolio and Tools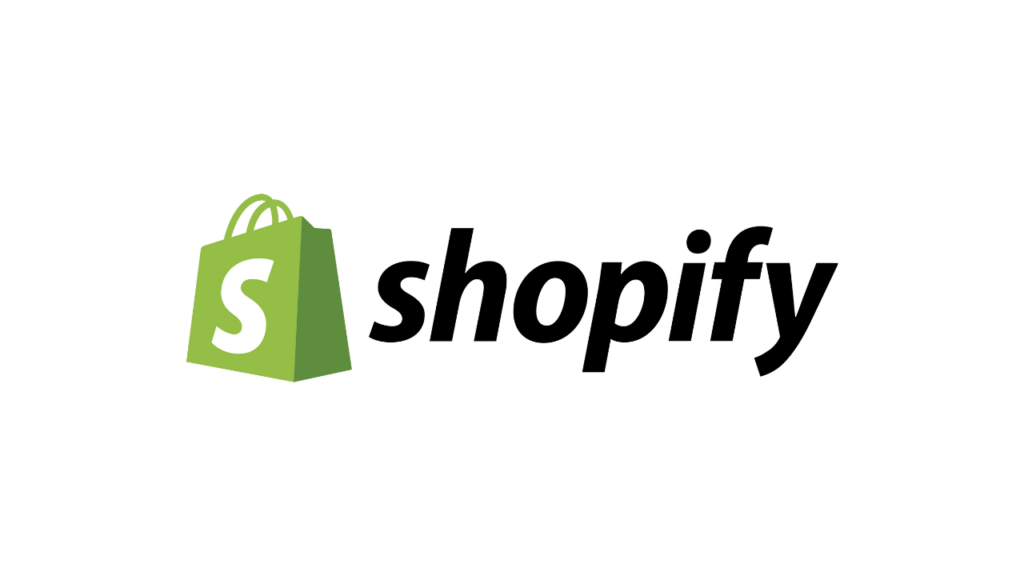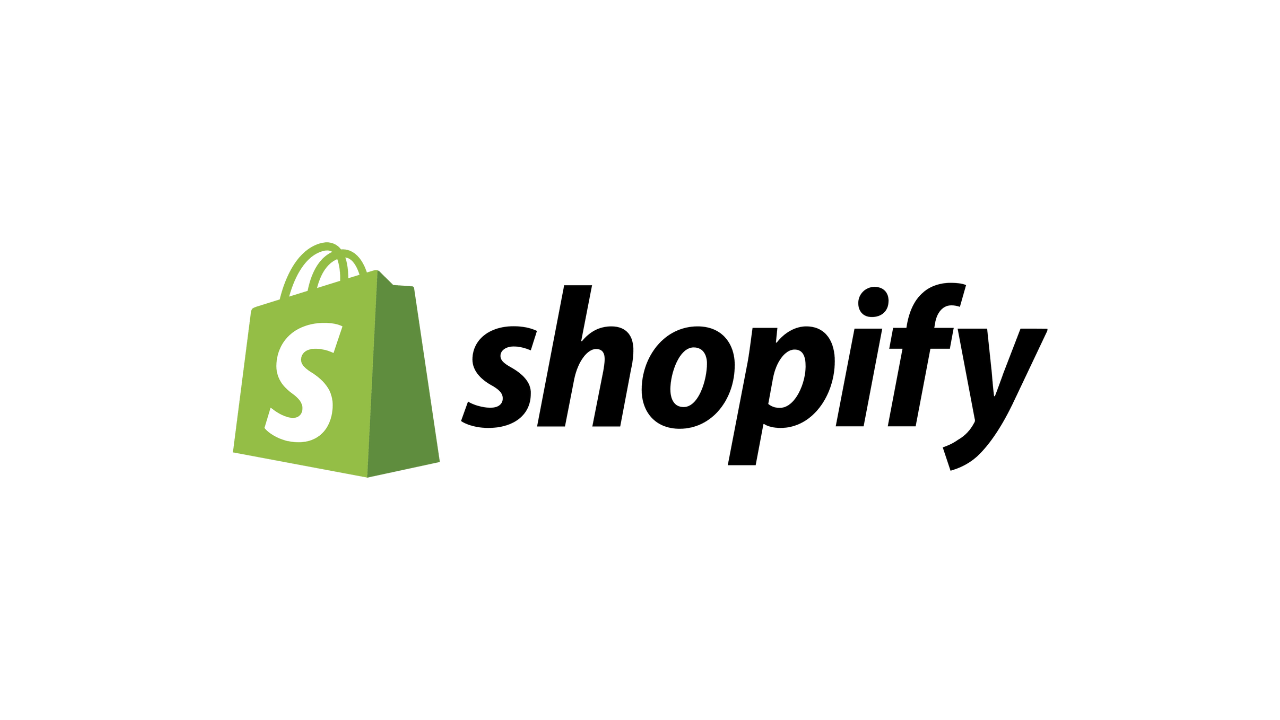 Shopify offers an extensive range of products and tools designed to facilitate businesses in creating, managing, and expanding their online stores, boosting product sales and overall business growth. Here are some key offerings:
Online Store: The core Shopify product empowers businesses to establish and customize online stores with ease, utilizing a diverse collection of templates and themes. This user-friendly interface simplifies the addition and management of products.
Point of Sale (POS): Ideal for in-person selling, Shopify's mobile and retail solution seamlessly integrates with online stores, providing a unified platform for inventory management, customer tracking, and order processing.
Payments: As Shopify's proprietary payment gateway, Shopify Payments enables businesses to accept payments directly on their store, ensuring a smooth and hassle-free payment experience for customers from the moment the store is established.
Shipping: This robust solution facilitates the setup of shipping rates based on weight, price, and destination. It offers real-time shipping rates and simplifies the purchase of shipping labels.
App Store: Boasting a vast marketplace, the Shopify App Store offers an extensive selection of third-party apps and plugins, enriching stores with additional functionalities such as email marketing, accounting, and inventory management.
Dashboard: The intuitive Dashboard serves as the central interface, providing businesses easy access to all store settings, products, orders, and analytics. It offers a comprehensive overview of the store's activity.
Tap and Chip Reader: This innovative device empowers businesses to accept in-person payments, including debit and credit cards, tapping into the ease and convenience of modern payment methods.
Shipping and Fulfillment: Simplifying order fulfillment and shipping operations, this solution grants businesses access to discounted shipping rates, streamlined printing of shipping labels, and automated tracking notifications for customers.
Capital: Eligible businesses can leverage Shopify Capital, a loan option offered by Shopify, to obtain a cash advance and support their business growth initiatives.
These products and tools, complemented by Shopify's extensive support and resources, solidify its standing as a comprehensive global commerce platform, enabling businesses to take full control of their e-commerce operations and propel their growth. With its adaptability and scalability, Shopify caters to businesses of all sizes, fostering success in today's digital economy.
Shopify Pricing and Plans
Shopify offers a range of pricing plans designed to cater to businesses of varying sizes and complexities. Four primary pricing plans are available:
Lite: This plan, which starts with a free 3-day trial and requires no credit card information upfront, enables businesses to sell products via social media, a Facebook Shop, or in-person using Shopify's point-of-sale system.
Basic: Priced at $26 per month, the Basic Shopify plan encompasses crucial features such as a customizable online store, a shopping cart, and seamless credit card payment acceptance.
Shopify: The Shopify plan, priced at $71 per month, builds upon the Basic Shopify plan with additional features including professional reports and the integration of gift cards.
Advanced Shopify: Designed for enterprises, the Advanced Shopify plan, priced at $266 per month, offers advanced report building capabilities and real-time carrier shipping functionality.
All plans include a credit card transaction fee of 2.9% + 30¢, which can be reduced to 2.6% + 30¢ through the utilization of Shopify Payments, the platform's native payment gateway.
Additionally, Shopify Plus serves as the enterprise-level pricing plan, tailored for high-volume businesses with more advanced requirements. This custom pricing plan offers flexible APIs, dedicated support, and advanced features to facilitate seamless operations.
Businesses can also enhance their stores with paid apps and services available through the Shopify App Store. It is worth noting that third-party payment gateways or payment providers may impose additional fees, which should be taken into account when considering the overall cost of utilizing Shopify.
In conclusion, the cost of utilizing Shopify depends on the specific needs and requirements of each business. Considerations such as desired features and functionalities, business size, and budget should be taken into account when selecting an appropriate pricing plan.
Resources and Support Offered by Shopify
Shopify provides a comprehensive array of resources to assist users in setting up, managing, and optimizing their stores. These resources include:
Getting Started Guides: Shopify offers step-by-step guides that assist users in the initial setup of their stores, covering topics such as payment setup, shipping configuration, and tax management.
Theme and Template Documentation: Detailed documentation accompanies each of Shopify's themes and templates, providing valuable insights into their customization and effective usage.
Shopify Academy: A dedicated learning platform, Shopify Academy, offers users access to video tutorials, webinars, and other educational resources to enhance their understanding of e-commerce and maximize their proficiency with the Shopify platform.
Blog: The Shopify blog serves as a rich source of e-commerce and business-related articles, offering valuable insights on business growth strategies, marketing techniques, and success stories.
Shopify Help Center: The Help Center provides comprehensive answers to common questions, featuring a searchable knowledge base, guides, and tutorials.
Support Team: Shopify boasts a dedicated support team available round-the-clock, ready to provide assistance and resolve any queries or concerns users may encounter.
Shopify Community: The Shopify Community serves as an interactive platform where users can engage with fellow Shopify users, seek guidance, and share knowledge and experiences with e-commerce professionals. Shopify App Store: With a wide variety of apps and plugins available, the Shopify App Store offers additional functionalities that can be seamlessly integrated into stores, such as email marketing, accounting, and inventory management tools.
All these resources are conveniently accessible from within your Shopify account, empowering you to create and manage a successful online store. Leveraging the full potential of the Shopify platform becomes effortless with the wealth of information and guidance provided.
Starting a Business on Shopify: A Step-by-Step Guide
Initiating a business on Shopify entails a straightforward process that can be broken down into key steps:
Account Creation: Visit Shopify.com and click on the "Start Free Trial" button. Fill in the registration form with your personal information and select a pricing plan that aligns with your requirements.
Store Setup: Upon registration, you'll be redirected to the Shopify dashboard, where you can commence setting up your store. Choose a template or theme that resonates with your brand and begin adding products and configuring store settings.
Customization: Personalize your store's design by selecting from a wide range of templates and themes. Tailor the design further by editing HTML and CSS, and incorporate apps and plugins from the Shopify App Store to enhance functionality.
Product Integration: Seamlessly integrate your products into your store by creating comprehensive product listings, adding detailed product information, and configuring pricing and inventory levels. Shopify accommodates an unlimited number of products.
Configuring Store Settings: Prior to launching your store, configure essential settings such as payment gateways, shipping options, and tax settings. Shopify supports a variety of payment gateways, while shipping rates can be established based on weight, price, or destination. Tax settings can be adjusted to align with your location and product offerings.
Promoting Your Store: Once your store is ready for launch, allocate efforts to promoting it to potential customers. Employ marketing techniques such as social media outreach, email campaigns, and various advertising strategies to increase visibility and drive traffic to your store.
Order Acceptance: Once your store is operational, you can start accepting orders from customers. Customers can conveniently complete their purchases on your website, and you'll receive email notifications containing order and payment details.
Order Fulfillment and Tracking: Shopify streamlines the process of tracking and fulfilling orders. Upon receiving an order, process the payment and proceed to fulfill the order by promptly shipping the product to the customer. You can easily monitor order status within your Shopify admin.
Analysis and Optimization: Utilize Shopify's suite of tools, including sales reports, customer data, and traffic statistics, to gain insights into your store's performance. Leverage this information to make informed decisions and optimize your store for improved sales and customer satisfaction.
Overall, Shopify ensures a smooth and user-friendly journey for entrepreneurs seeking to establish an online business. With its comprehensive range of features, tools, and resources, you can effortlessly create and manage your online store while focusing on business growth.
The Definitive Guide to Shopify Solutions
Shopify offers an array of solutions to empower businesses in their e-commerce operations. These solutions encompass:
Online Store Creation: Shopify facilitates the seamless creation and customization of online stores, enabling businesses to showcase and sell their products effectively. A diverse collection of templates and themes ensures that businesses can achieve a tailored and visually captivating store design.
Payment Processing: Shopify integrates seamlessly with various payment gateways, including its proprietary payment processor, Shopify Payments. This integration empowers businesses to accept payments from customers using a range of methods such as credit cards, PayPal, and more.
Order Management: Shopify provides intuitive tools to streamline order management processes. Track and fulfill orders, manage inventory efficiently, and generate invoices and shipping labels with ease.
Marketing and SEO: Built-in SEO features enhance discoverability, while marketing tools such as email campaigns, social media integration, discounts, gift cards, and referral programs help businesses attract and convert visitors into customers.
Analytics and Reporting: Shopify equips businesses with comprehensive analytics and reporting tools, including sales reports, customer data, and traffic statistics. These insights empower businesses to make informed decisions, optimize store performance, and drive growth.
Mobile Commerce: Shopify enables businesses to create mobile-friendly stores, providing a seamless shopping experience for customers on mobile devices. The Shopify mobile app further allows store owners to manage their business on the go.
Multilanguage Support: Shopify offers multilingual options, enabling businesses to reach customers across different regions and languages effortlessly.
Multi-Channel Selling: Shopify enables businesses to expand their reach by selling products on various platforms, including online marketplaces like Amazon, Google Shopping, and social media platforms such as Facebook and Instagram. These solutions are available across different Shopify plans, each offering distinct features and functionalities. With Shopify, businesses can effortlessly create and manage their online stores, sell products, and drive growth.
Conclusion
In conclusion, Shopify stands as a powerful and versatile e-commerce platform, catering to businesses of all sizes. Its user-friendly interface, extensive feature set, and abundant resources empower businesses to establish and manage successful online stores effectively. With Shopify's flexibility, scalability, and unwavering support, businesses can embark on their e-commerce journey with confidence and seize opportunities for growth in the digital landscape.