Buying tires is rarely an enjoyable task. It often involves long hours spent at the tire shop, confusing jargon, and the fear of making a costly mistake. However, with the advent of online tire retailers like TireAgent, the tire-buying experience has been revolutionized. In this extensive review, we will delve into the world of Tire Agent, exploring its features, services, and the overall tire shopping experience it offers.
What Is Tire Agent ?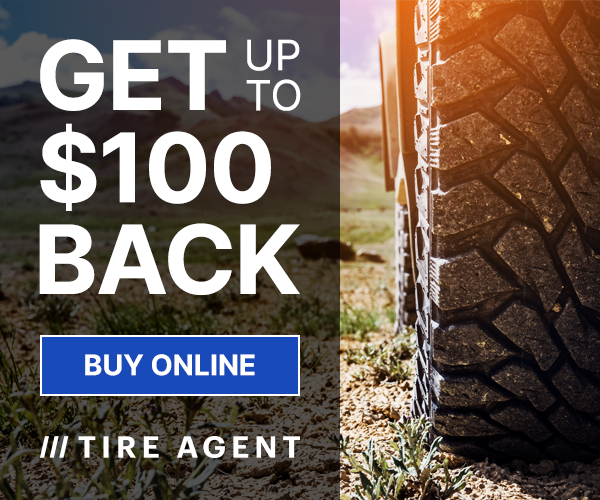 Tire Agent is an online tire retailer that has gained significant traction in recent years. It positions itself as the go-to platform for buying tires, promising a streamlined process, extensive product range, competitive prices, and a user-friendly interface. Let's examine the key features of Tire Agent that set it apart from the traditional tire-buying process.
Extensive Tire Selection
One of the most significant advantages of shopping with Tire Agent is the extensive selection of tires. Whether you are looking for all-season, summer, winter, or performance tires, Tire Agent has you covered. With a vast inventory that includes tires from all major brands, you can easily find the right fit for your vehicle.
User-Friendly Interface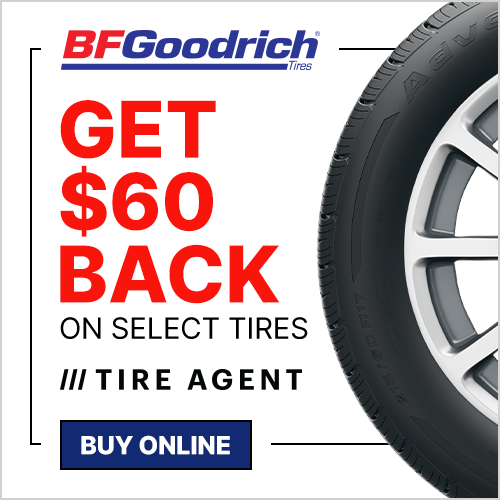 TireAgent's website is designed with user experience in mind. The website's interface is intuitive and easy to navigate, making it simple for customers to find the tires they need. You can search for tires based on your vehicle's make and model, size, or even by brand and type. This level of customization ensures you find the perfect match for your car.
Detailed Product Information
Tire Agent provides comprehensive product information for each tire, which includes specifications, performance ratings, customer reviews, and even expert recommendations. This information empowers customers to make informed decisions, ensuring that they choose the best tires for their specific needs.
Competitive Pricing

One of the primary concerns when buying tires is the cost. Tire Agent is known for offering competitive prices, often lower than what you would find at a traditional brick-and-mortar store. The website frequently runs promotions and offers, making it an attractive option for budget-conscious shoppers.
Installation Options
Tire Agent simplifies the tire buying process even further by offering a choice of installation options. You can choose to have your tires shipped directly to a preferred local installer in the TireAgent network, or you can have them delivered to your home, making it convenient for DIY enthusiasts.
Tire Reviews and Ratings
The inclusion of customer reviews and ratings for each tire is a standout feature of Tire Agent. Reading real-life experiences from other customers can help you gain valuable insights into the performance and durability of the tires you are considering.
Tire Buying Guides and Resources

Tire Agent doesn't just sell tires; it's also an educational hub for all things related to tires. The website features informative guides and resources to help customers understand tire terminology, maintenance, and choosing the right tires for their specific needs.
Easy Checkout Process
Once you've found the perfect set of tires, Tire Agent's checkout process is straightforward and secure. You can choose from various payment options, and your purchase is protected with secure encryption, ensuring your data remains confidential.
Customer Support and Assistance
TireAgent prides itself on excellent customer support. If you have questions or need assistance, you can easily reach out to their support team via phone or email. Their representatives are knowledgeable and dedicated to ensuring your tire shopping experience is smooth and hassle-free.
Shipping and Returns
Tire Agent offers reliable and timely shipping services. In the rare event that there's an issue with your purchase, their return policy is customer-friendly, providing peace of mind to those who might have concerns about online tire shopping.
Customer Testimonials
Let's take a moment to explore what real customers have to say about their experiences with TireAgent:
James, a frequent TireAgent customer, states, "Tire Agent is my go-to for tires. The vast selection, competitive prices, and convenience of having them delivered to my local shop for installation make it an unbeatable option."
Linda, another satisfied customer, shares, "I was initially skeptical about buying tires online, but TireAgent exceeded my expectations. The detailed product information and customer reviews helped me choose the perfect tires for my SUV."
Conclusion: The Future of Tire Shopping
In conclusion, Tire Agent has redefined the tire shopping experience. With its extensive tire selection, user-friendly website, competitive pricing, and commitment to customer support, it stands out as a reliable and convenient option for purchasing tires. The wealth of information available on their website, from product details to educational resources, empowers customers to make well-informed choices. Tire Agent has successfully brought the tire-buying process into the digital age, simplifying a traditionally cumbersome task. Whether you're a tire enthusiast or simply in need of a new set of tires, TireAgent is a platform worth considering. It's safe to say that online tire shopping, as exemplified by TireAgent, is the future of the industry.
Tire Agent's commitment to customer satisfaction, their extensive product range, and the convenience they offer make them a top contender in the tire retail industry. As technology continues to advance and consumer preferences shift toward online shopping, TireAgent's user-friendly platform and comprehensive tire-buying experience position them as a leader in the market.
So, if you're in the market for new tires, consider giving Tire Agent a try. You'll not only save time and money but also gain the peace of mind that comes from making an informed choice when it comes to your vehicle's safety and performance.