In the world of aviation, Thai Smile Airways stands out as a shining gem in the heart of Southeast Asia. As a subsidiary of Thailand's national carrier, Thai Airways International, Thai Smile Airways has been steadily gaining recognition for its exceptional service, punctuality, and commitment to passenger satisfaction.
In this comprehensive review, we will delve deep into the intricacies of Thai Smile Airways, exploring its history, fleet, routes, in-flight experience, customer service, and more. Join me on this journey as we uncover what makes Thai Smile Airways a preferred choice for travelers in the region.
Table of Contents
History and Background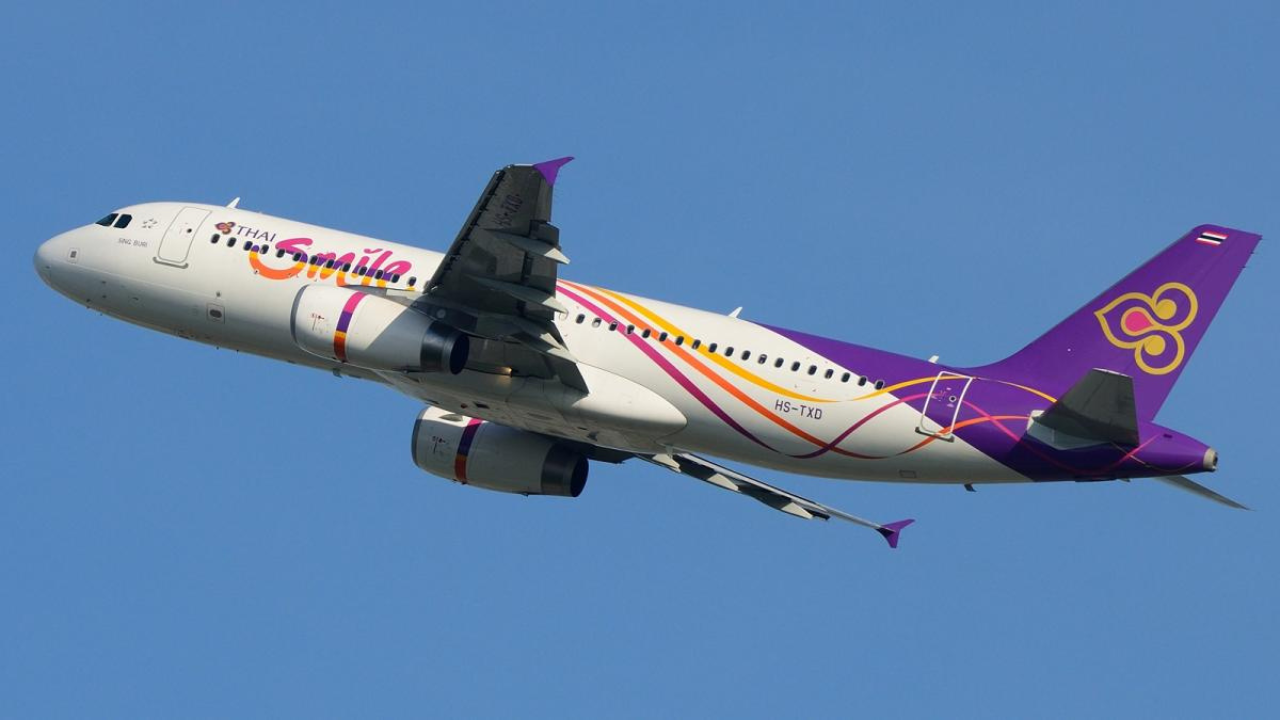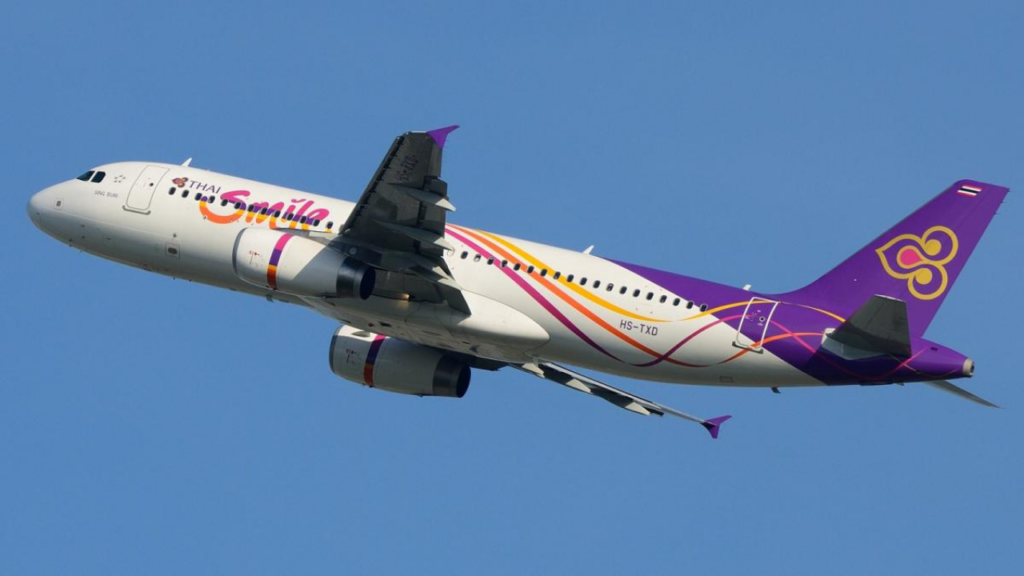 To truly understand Thai Smile Airways, it's essential to delve into its history and background. Founded in 2012, Thai Smile Airways was established as a subsidiary of Thai Airways International, aiming to cater to the growing demand for domestic and short-haul international flights within Southeast Asia. Its headquarters is located at Suvarnabhumi Airport in Bangkok, Thailand.
Thai Smile Airways began its operations with a modest fleet and a handful of destinations but quickly expanded its network to cover major cities within Thailand, as well as neighboring countries such as Cambodia, Myanmar, and India. The airline's commitment to providing quality service became evident from the outset, setting the stage for its reputation as a trusted and reliable carrier in the region.
Fleet and Routes
Thai Smile Airways operates a modern fleet consisting primarily of Airbus A320 and Airbus A320neo aircraft. These planes are known for their fuel efficiency, passenger comfort, and reliability. With a focus on eco-friendly operations, the airline's decision to incorporate the A320neo into its fleet reflects its commitment to reducing carbon emissions and environmental impact.
The airline primarily operates within Southeast Asia, connecting major cities across the region. Key destinations include Bangkok, Chiang Mai, Phuket, Siem Reap, Mandalay, and Jaipur, among others. Thai Smile Airways has strategically positioned itself as a vital player in the regional travel market, providing convenient connections for both business and leisure travelers.
Booking Process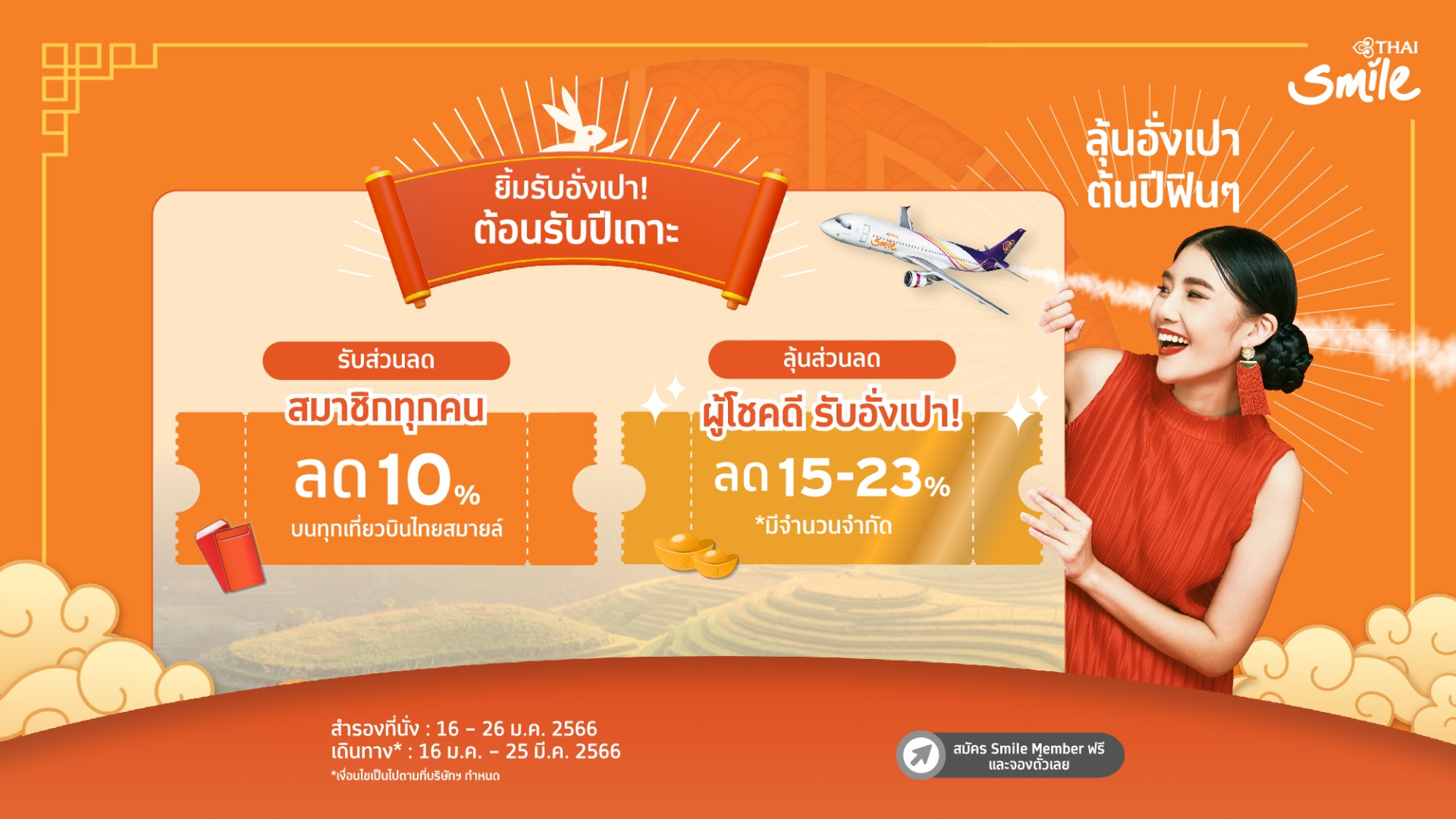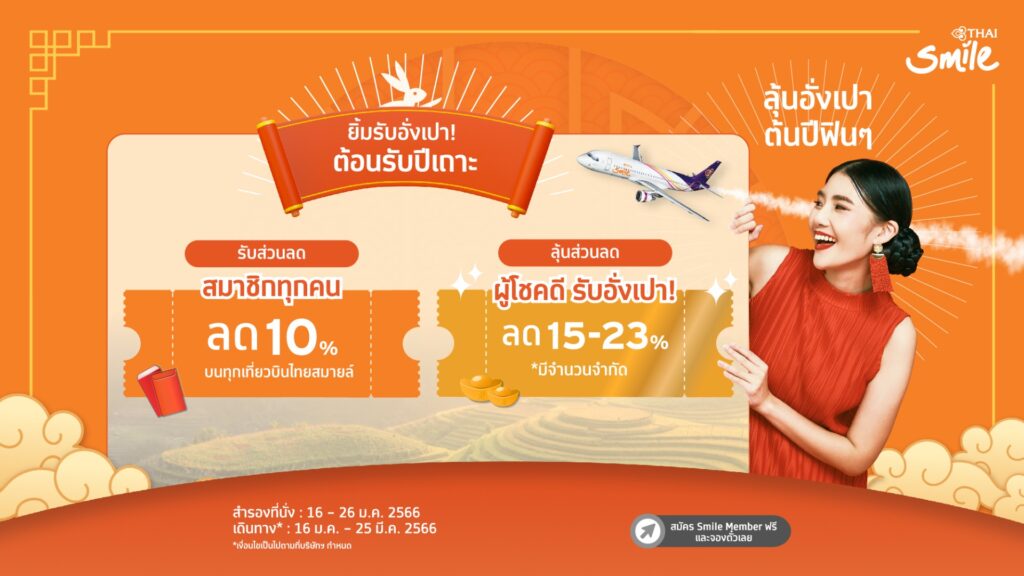 One of the first touchpoints for passengers with any airline is the booking process. Thai Smile Airways offers a user-friendly website and a mobile app that make booking flights a breeze. The website is well-designed, with a straightforward interface that allows passengers to search for flights, select seats, and complete the booking process efficiently.
The booking process offers flexibility, allowing passengers to choose between economy and business class, select their preferred seats, and add extra services such as meals and additional baggage. Additionally, the airline provides a variety of payment options, making it convenient for passengers from diverse backgrounds.
Overall, the booking process with Thai Smile Airways is a smooth and hassle-free experience, setting the tone for a positive journey ahead.
Pre-flight Experience
Before boarding the aircraft, passengers have the opportunity to experience the airline's commitment to customer satisfaction through various pre-flight amenities and services. Thai Smile Airways provides dedicated check-in counters at airports, which are usually separate from those of its parent company, Thai Airways International. This helps streamline the check-in process and reduce wait times.
Furthermore, passengers traveling in business class are given access to airport lounges, where they can relax and enjoy refreshments before their flight. While these lounges may not be as extensive as those offered by some larger carriers, they provide a comfortable and quiet space for travelers to unwind.
Additionally, Thai Smile Airways offers online check-in, which is a convenient option for passengers looking to save time at the airport. This feature allows passengers to select their seats and print their boarding passes from the comfort of their own homes or offices.
Overall, the pre-flight experience with Thai Smile Airways is marked by efficiency and convenience, ensuring that passengers start their journey with ease and comfort.
In-flight Experience
The true measure of an airline's quality is the in-flight experience it provides to passengers. Thai Smile Airways excels in this regard, offering a pleasant and comfortable journey from takeoff to landing.
Cuisine and Dining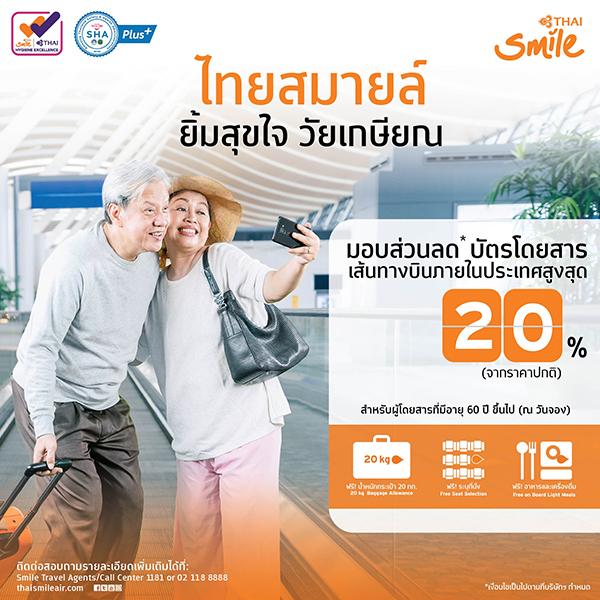 One of the highlights of flying with Thai Smile Airways is the culinary experience. The airline takes pride in serving delectable Thai and international dishes prepared with the utmost care and attention to detail. The in-flight menu features a range of options to cater to different tastes and dietary preferences.
Passengers in business class are treated to a more extensive and gourmet dining experience. The presentation of meals is impressive, and the quality of ingredients is evident in each dish. Whether you choose a Thai curry or a Western-style entrée, the flavors are authentic and satisfying.
In economy class, passengers also enjoy a delightful meal service. The portions are generous, and the selection of beverages, including a variety of soft drinks, juices, and alcoholic options, complements the dining experience.
Overall, Thai Smile Airways sets a high standard when it comes to in-flight dining, offering passengers a taste of Thai hospitality that leaves a lasting impression.
Entertainment and Amenities
To keep passengers entertained during the flight, Thai Smile Airways provides an in-flight entertainment system on most of its aircraft. The system includes a selection of movies, TV shows, music, and games, ensuring there's something for everyone to enjoy.
While the entertainment options are not as extensive as those on some larger carriers, they are sufficient to make the flight more enjoyable. Passengers can use their personal devices or the provided screens to access the content, making it convenient and easy to use.
Additionally, the airline offers in-flight Wi-Fi on some routes, allowing passengers to stay connected and browse the internet during their journey. However, it's worth noting that the quality and availability of Wi-Fi may vary depending on the specific aircraft and route.
As for amenities, Thai Smile Airways provides passengers with essentials such as blankets, pillows, and earphones on longer flights. These small touches contribute to a more comfortable and pleasant travel experience.
Cabin Classes
Thai Smile Airways offers two cabin classes: Economy Class and Business Class. Each class is designed to cater to the needs and preferences of different types of travelers.
Economy Class:
Economy Class on Thai Smile Airways provides a comfortable and spacious seating arrangement. The seats are designed with passenger comfort in mind, offering ample legroom and recline. The cabin is well-maintained and clean, creating a pleasant environment for travelers.
Business Class:
Business Class on Thai Smile Airways is a step up in terms of luxury and comfort. The seats are designed as spacious, comfortable recliners that provide a significant amount of legroom. Additionally, passengers in Business Class enjoy priority boarding, dedicated cabin crew service, and access to airport lounges where available. The enhanced dining experience in Business Class is a significant draw for travelers seeking a premium journey.
Whether you choose Economy or Business Class, Thai Smile Airways ensures that you receive top-notch service and comfort throughout your flight.
Cabin Crew and Service
The cabin crew of Thai Smile Airways plays a pivotal role in enhancing the overall passenger experience. Known for their warmth, professionalism, and attention to detail, the cabin crew members consistently receive praise from passengers.
The airline places a strong emphasis on customer service training, and it shows in the interactions between the crew and passengers. Whether you have a special request or simply need assistance with something, the crew members are quick to respond with a smile and a willingness to help.
In Business Class, the personalized service reaches even greater heights, with flight attendants taking extra care to ensure that every need is met. Passengers in this class can expect a level of service akin to that of a premium carrier.
Overall, the cabin crew and service provided by Thai Smile Airways are among its strongest assets, making passengers feel valued and well taken care of throughout their journey.
Punctuality and Reliability
Thai Smile Airways has garnered a reputation for its punctuality and reliability. This is a crucial factor for both business and leisure travelers who depend on timely arrivals and departures.
The airline's commitment to maintaining a well-maintained fleet, combined with efficient ground operations, ensures that flights generally depart and arrive on schedule. Delays are relatively rare, and when they do occur, the airline communicates with passengers promptly and provides assistance when needed.
The airline's track record for safety is also commendable, with a strong focus on adhering to international safety standards and regulations. Passengers can rest assured that their safety is a top priority when flying with Thai Smile Airways.
Baggage Policy
Thai Smile Airways offers a straightforward and generous baggage policy that allows passengers to travel with ease. The baggage allowance varies depending on the class of travel:
Economy Class: Passengers in Economy Class are typically allowed one piece of checked baggage with a maximum weight limit of 20-30 kilograms, depending on the fare type and destination. Additionally, they can bring one piece of cabin baggage and a personal item such as a handbag or laptop bag.
Business Class: Business Class passengers enjoy a higher baggage allowance, typically allowing for two pieces of checked baggage with a more substantial weight limit. The cabin baggage and personal item allowances remain the same as in Economy Class.
Excess baggage fees are reasonable and can be paid at the airport or online, providing flexibility for passengers who may need to carry additional items.
Overall, the baggage policy of Thai Smile Airways is designed to accommodate the needs of most travelers, whether they are on a short trip or an extended vacation.
Loyalty Program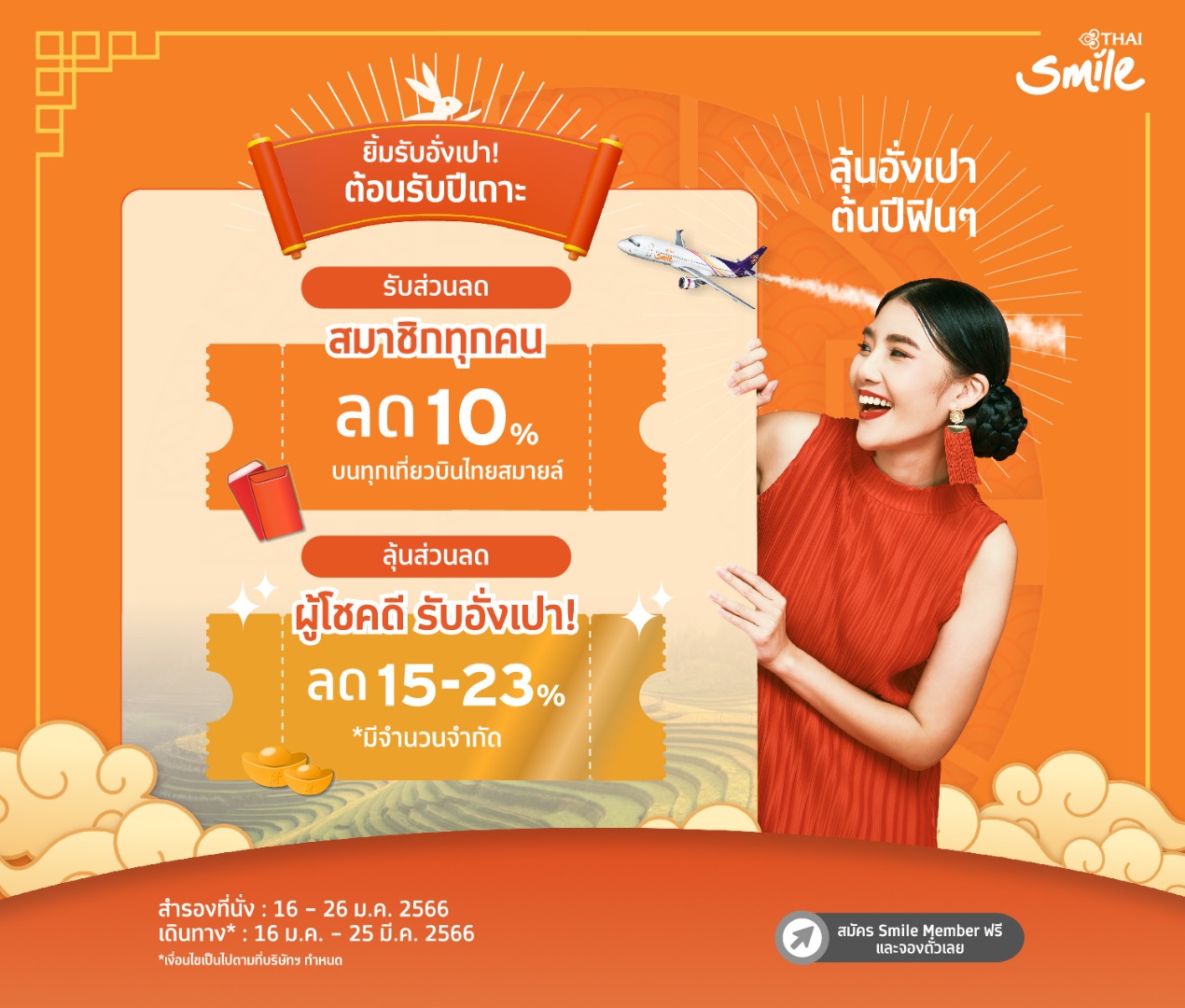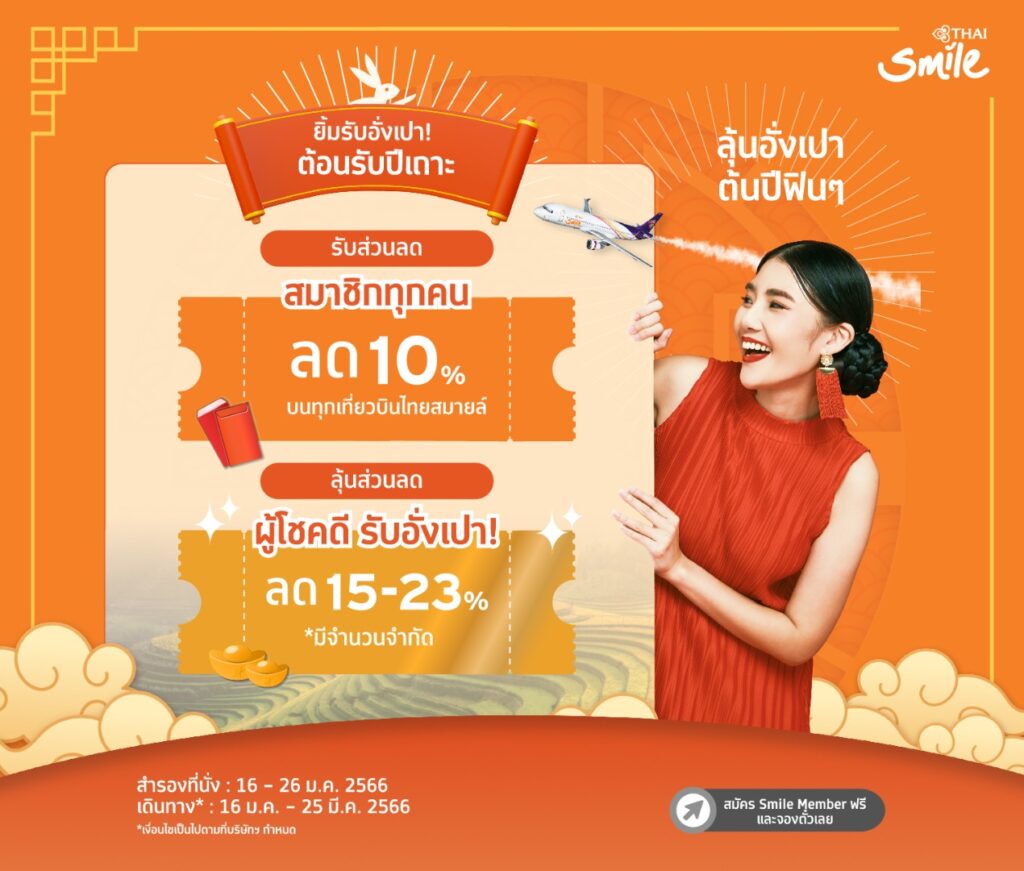 Thai Smile Airways is part of the Thai Airways Royal Orchid Plus frequent flyer program, allowing passengers to accrue miles and enjoy various benefits when flying with the airline and its partner carriers.
The Royal Orchid Plus program offers tiered membership levels, each with its own set of privileges. These privileges may include bonus miles, lounge access, priority check-in, and more, depending on the member's tier.
Frequent travelers who choose Thai Smile Airways as their preferred carrier can benefit significantly from the Royal Orchid Plus program, as it enhances the overall travel experience and rewards loyalty.
Environmental Initiatives
In recent years, environmental sustainability has become a significant concern in the aviation industry. Thai Smile Airways has taken steps to address these concerns and minimize its environmental impact.
The introduction of the fuel-efficient Airbus A320neo into its fleet is a notable example of the airline's commitment to reducing carbon emissions. These aircraft are designed to be more environmentally friendly, with lower fuel consumption and reduced noise pollution.
Additionally, the airline has implemented various eco-friendly practices, such as waste reduction and recycling programs, to minimize its ecological footprint.
While there is room for further improvement, it is encouraging to see Thai Smile Airways taking steps toward a more sustainable future.
Customer Feedback and Reviews
To gain a broader perspective on Thai Smile Airways, it's important to consider customer feedback and reviews. While individual experiences can vary, a majority of passengers express satisfaction with the airline's services. Positive aspects commonly mentioned in reviews include:
Friendly and attentive cabin crew.
Delicious in-flight meals.
Punctual departures and arrivals.
Comfortable seating in both Economy and Business Class.
Smooth booking and check-in processes.
Of course, like any airline, Thai Smile Airways also receives occasional complaints and negative feedback. These may include isolated incidents of delays, baggage issues, or seat comfort concerns. However, it's worth noting that such issues are not unique to Thai Smile Airways and can happen with any carrier.
Conclusion
In conclusion, Thai Smile Airways emerges as a standout airline in Southeast Asia, offering travelers a delightful blend of comfort, service, and reliability. From its humble beginnings in 2012, the airline has steadily grown to become a respected choice for domestic and regional travel.
With a modern fleet, a well-designed booking process, friendly cabin crew, and a commitment to punctuality and safety, Thai Smile Airways provides passengers with a memorable flying experience. The airline's in-flight dining, particularly in Business Class, is a highlight that showcases the rich flavors of Thailand.
While no airline is without its minor imperfections, Thai Smile Airways consistently delivers on its promise of making every journey a smile-worthy experience. Whether you're a leisure traveler exploring the wonders of Southeast Asia or a business traveler seeking reliability and comfort, Thai Smile Airways deserves its place among the top choices for air travel in the region.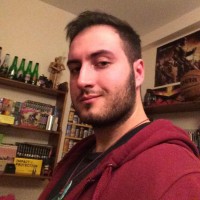 Mi chiamo Valerio e sono uno studente di Ingegneria Informatica a Roma Tre. Sono sempre stato un appassionato di tecnologia, ma soprattutto amo i videogames. Ho vissuto gli anni d'oro della Playstation e del Game Boy fino ad arrivare a Steam, ed ora ho deciso di portare la mia passione su Tweaknology.