In an era of increasing digital surveillance and cyber threats, a Virtual Private Network (VPN) is a crucial tool for safeguarding your online privacy and security. Surfshark, a rapidly rising star in the VPN industry, has gained a reputation for its user-friendly interface, robust security features, and affordability.
In this in-depth review, we will explore Surfshark VPN's history, its core features, its commitment to user privacy, its performance, the variety of supported platforms, pricing, and its overall impact on the VPN landscape.
Surfshark VPN: A Brief History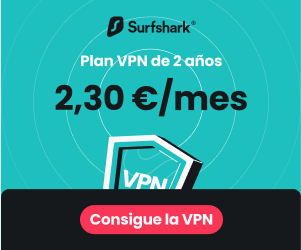 Surfshark VPN, founded in 2018, is a relative newcomer in the VPN market compared to some of its more established competitors. Despite its young age, Surfshark has made a considerable impact in a short time. The company's mission is to make online privacy and security accessible to everyone, regardless of their technical expertise.
Since its inception, Surfshark has consistently evolved, adding features, expanding its server network, and enhancing its user experience. Its dedication to user-centric development has allowed the service to grow rapidly, gaining popularity among both beginners and tech-savvy users.
Core Features of Surfshark VPN
Robust Security: Surfshark employs industry-standard encryption methods, including AES-256-GCM, to secure your internet connection. The service also supports secure VPN protocols like OpenVPN and IKEv2/IPsec.
No-Logs Policy: Surfshark has a strict no-logs policy, meaning it does not monitor or store any user data. This commitment to privacy is crucial in a time when data collection is a growing concern.
MultiHop: This feature allows users to connect through multiple servers in different countries, enhancing security and privacy by making it extremely difficult for anyone to trace your online activities.
Kill Switch: Surfshark includes a kill switch feature that prevents data leakage if your VPN connection unexpectedly drops, ensuring your online activities remain private.
CleanWeb: Surfshark offers an ad and malware blocker called CleanWeb, which helps protect you from online threats and intrusive ads.
Camouflage Mode: This feature disguises your VPN traffic as regular HTTPS traffic, making it even harder for third parties to identify your VPN usage.
Whitelister: The Whitelister feature allows you to select specific websites or apps that should bypass the VPN connection. This can be useful for online banking or other services that may not work with a VPN.
Unlimited Devices: Surfshark allows you to connect an unlimited number of devices simultaneously with a single subscription, a unique offering in the VPN industry.
Privacy Commitment
One of Surfshark's most significant selling points is its uncompromising commitment to user privacy. The company is headquartered in the British Virgin Islands, a jurisdiction with no data retention laws, which means Surfshark is under no legal obligation to keep user logs. This privacy-friendly location enhances user trust and ensures the company can uphold its no-logs policy.
Surfshark also underwent an independent security audit by cybersecurity firm Cure53 in 2018. This audit focused on the company's browser extensions and concluded that there were no critical security issues. This commitment to third-party scrutiny further demonstrates Surfshark's dedication to user security.
Performance and Speed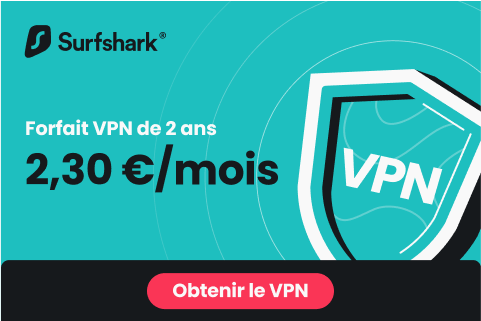 A VPN's speed and performance are vital considerations, especially if you plan to use it for streaming, gaming, or downloading large files. Surfshark generally delivers strong performance due to its extensive server network, which includes more than 3,200 servers in over 65 countries. Here are a few key points regarding Surfshark's performance:
Speed Consistency: Surfshark maintains relatively consistent speeds across its servers, ensuring users can enjoy a seamless online experience.
Server Coverage: With servers located in various countries, Surfshark enables users to access geographically restricted content, including streaming services and websites.
Optimized for Streaming: Surfshark offers specialized servers for streaming popular platforms like Netflix, Amazon Prime Video, and more. These servers are optimized for speed and performance.
Torrenting and P2P Support: Surfshark allows torrenting on its servers, and it even designates specific P2P servers to enhance the experience.
Low Latency: Gamers will appreciate Surfshark's low latency, which ensures a smooth gaming experience when connected to the right server.
It's essential to note that your connection speed may still vary depending on your location, your internet service provider, and the specific server you choose.
Supported Platforms
Surfshark is compatible with a wide range of devices and operating systems, making it a versatile VPN choice. Some of the platforms supported by Surfshark include:
Windows: Surfshark provides a dedicated app for Windows, ensuring an easy setup process.
Mac: Mac users can download the Surfshark app from the App Store or the website.
iOS: Surfshark's iOS app is available on the App Store, providing a user-friendly experience for iPhone and iPad users.
Android: The Android app allows users to secure their mobile devices and enjoy the benefits of a VPN while on the go.
Linux: Although Surfshark doesn't have an official Linux app, it offers manual setup guides for a range of Linux distributions.
Browsers: Surfshark offers browser extensions for popular browsers like Chrome and Firefox, adding an extra layer of privacy and security.
Routers: Surfshark can be configured on various routers, protecting all devices connected to the network simultaneously.
Pricing and Plans

Surfshark's pricing is competitive, offering a variety of plans to meet different user needs:
Monthly Plan: The monthly plan provides flexibility at a higher cost. It's ideal for users who don't need long-term commitments.
Annual Plan: The annual plan offers significant savings compared to the monthly option, making it an attractive choice for users looking for a more extended commitment.
Two-Year Plan: The two-year plan provides the best value, offering the most significant savings for users who are ready for a more extended subscription.
Money-Back Guarantee: Surfshark also offers a 30-day money-back guarantee, allowing users to try the service risk-free.
Unlimited Devices: A standout feature of Surfshark's pricing is the ability to connect an unlimited number of devices with a single subscription. This is a rare and valuable offering in the VPN market.
Impact on the VPN Landscape
Surfshark has significantly impacted the VPN landscape by offering an affordable, user-friendly, and privacy-focused service. The company has set new standards in several areas:
Affordability: Surfshark's competitive pricing has made premium VPN services more accessible to a broader range of users. This pricing model challenges other providers to be more competitive.
User-Friendly Experience: Surfshark's easy-to-use interface and apps have raised the bar for user experience, making VPN technology less intimidating and more accessible to everyday internet users.
No-Logs Policy: Surfshark's strict no-logs policy has put pressure on other VPN providers to be more transparent about their data collection and storage practices.
Security Audits: The independent security audit Surfshark underwent highlights the importance of third-party scrutiny in ensuring the trustworthiness of VPN services. This has set a positive example for the industry.
Unlimited Devices: Surfshark's ability to connect an unlimited number of devices with one subscription has forced other VPN providers to reconsider their pricing models and the value they offer to customers.
Future Outlook
As Surfshark continues to grow and evolve, it is likely to remain a significant player in the VPN market. The company's dedication to user privacy and security, combined with its affordable pricing and user-friendly approach, positions it well for future success. Some areas to watch for in Surfshark's future include:
Geographic Expansion: Surfshark may continue to expand its server network to new regions, ensuring that it can provide optimal performance and access to users worldwide.
Enhanced Features: The company may introduce new features and enhancements to maintain its competitive edge, possibly focusing on emerging technologies like 5G and IoT.
Transparency: Surfshark's commitment to transparency and security audits may become an industry standard, encouraging other VPN providers to undergo similar assessments.
Stronger Privacy Laws: As privacy concerns grow globally, Surfshark may benefit from evolving privacy legislation, particularly if these laws become more stringent.
Conclusion
Surfshark VPN has made a significant impact in the VPN industry by providing a reliable, user-friendly, and privacy-focused service at an affordable price. Its commitment to user privacy, strict no-logs policy, security audits, and unlimited devices per subscription set it apart from many of its competitors.
As the VPN landscape continues to evolve, Surfshark is well-positioned to remain a top choice for users seeking a comprehensive VPN solution that doesn't compromise on security, performance, or user experience. Whether you're a seasoned VPN user or just getting started, Surfshark offers a compelling solution to protect your online activities and secure your digital life.