In the vibrant realm of air travel, Latam Airlines has established itself as a prominent player, connecting passengers across the vast and culturally diverse region of Latin America. As one of the largest carriers in the area, Latam Airlines offers an extensive network of domestic and international flights, exceptional customer service, and a commitment to safety.
In this in-depth review, we will explore the various aspects that make Latam Airlines a preferred choice for travelers seeking to explore the wonders of Latin America.
Table of Contents
Company Overview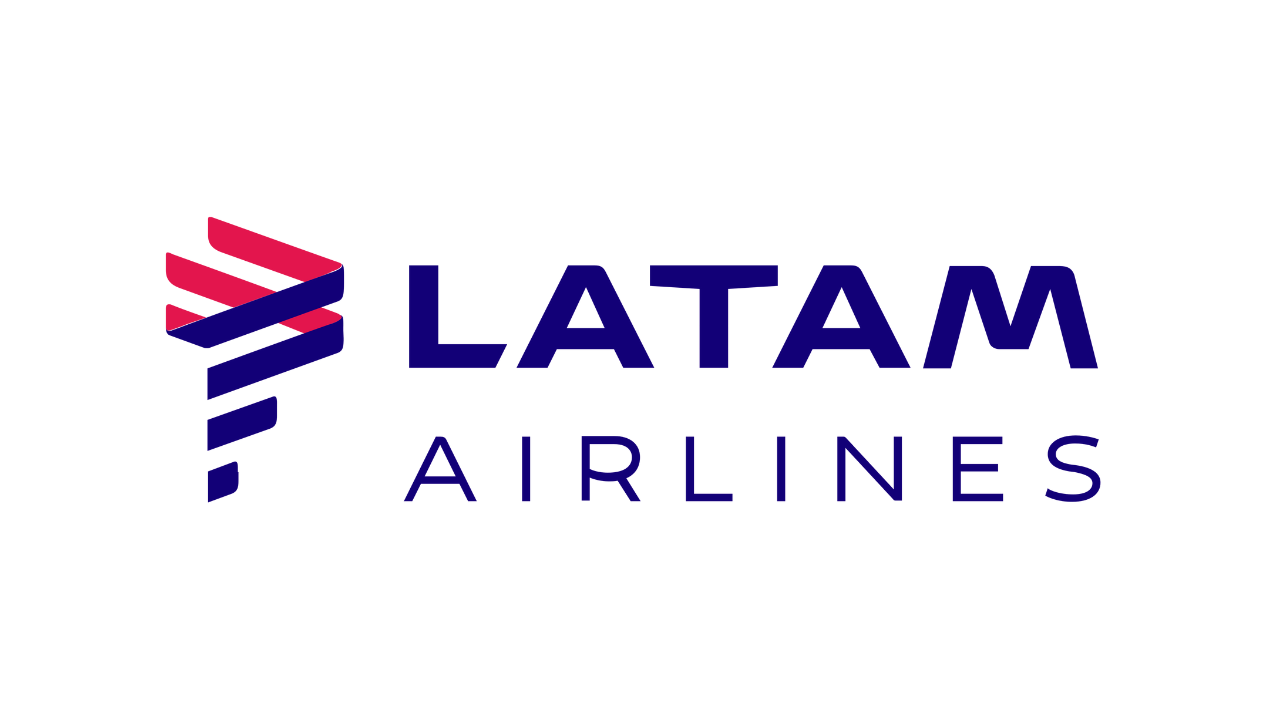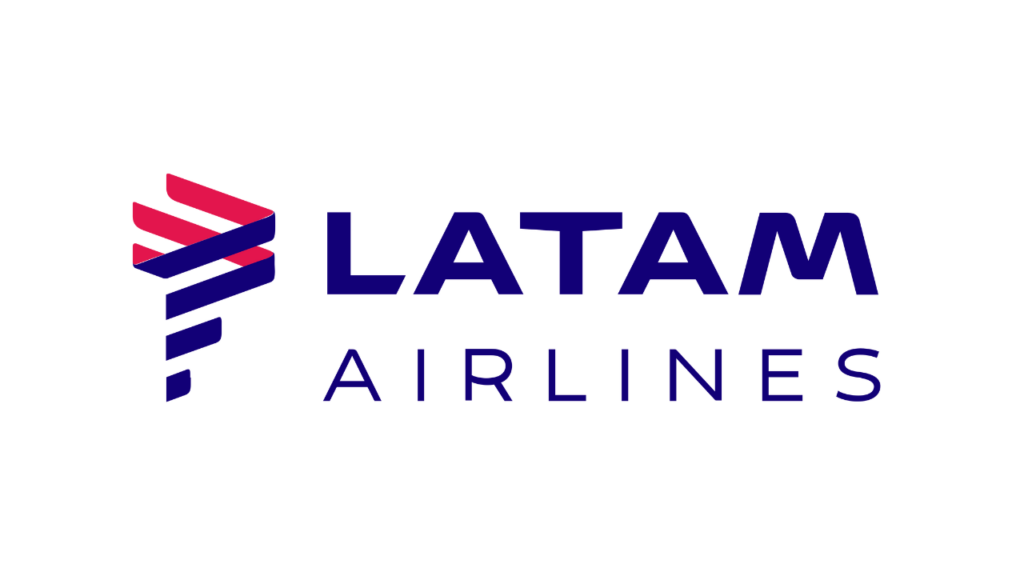 Established in 2012 through the merger of Chile's LAN Airlines and Brazil's TAM Airlines, Latam Airlines has rapidly become a leading force in the aviation industry. With its headquarters in Santiago, Chile, the airline operates an extensive network of flights to over 145 destinations in 26 countries, both within Latin America and beyond. By combining the expertise and resources of LAN and TAM, Latam Airlines offers a seamless travel experience with an array of services tailored to meet the diverse needs of its passengers.
My personal experience with Latam Airlines
As a seasoned globetrotter with a thirst for adventure, I've had the pleasure of exploring the far reaches of our diverse planet. From bustling metropolises to tranquil beachside retreats, I've traversed continents, embracing the beauty and cultural richness each destination has to offer. Throughout my journeys, I've come to rely on one airline that consistently surpasses expectations and ignites my wanderlust: Latam Airlines.
Picture this: you step onto the aircraft, greeted by the warm smiles of the flight attendants, as if they're old friends welcoming you to an extraordinary adventure. The hum of excitement fills the cabin as passengers from around the world prepare to embark on their own unique voyages. That's the magic of Latam Airlines – a gateway to the wonders of Latin America and beyond.
One aspect that sets Latam Airlines apart is its unwavering dedication to exceptional customer service. It's not just about the flight; it's about the journey and the moments that make it truly unforgettable. The attentive and friendly crew members go above and beyond to ensure every passenger's needs are met. From assisting with special requests to offering personalized recommendations, they embody the spirit of hospitality that Latin America is known for.
But what truly captivates me is the culinary experience onboard. As a self-proclaimed food enthusiast, I relish the opportunity to indulge in the flavors of Latin America at 30,000 feet. Each meal is a delightful journey through the region's gastronomic heritage, as traditional dishes come alive with a modern twist. The tantalizing aromas wafting through the cabin, the exquisite plating, and the carefully curated wine selection all contribute to an elevated dining experience that leaves me eagerly anticipating the next course.
Details on Fleet and Technology
Latam Airlines boasts a modern fleet equipped with advanced technology to ensure a safe and comfortable journey. The airline's fleet primarily consists of Airbus and Boeing aircraft, including the popular Airbus A320 and A350 models, as well as the Boeing 787 Dreamliner. These state-of-the-art planes feature ergonomic seating, ample legroom, and cutting-edge in-flight entertainment systems, ensuring passengers enjoy a pleasant flight experience.
Destinations and Route Network
With its extensive route network, Latam Airlines connects travelers to numerous captivating destinations in Latin America and beyond. Whether you're seeking the vibrant streets of Buenos Aires, the historical ruins of Machu Picchu, or the pristine beaches of Rio de Janeiro, Latam Airlines offers convenient connections to a multitude of remarkable cities and attractions. Additionally, the airline's partnerships with other carriers extend its reach even further, enabling seamless connections to destinations worldwide.
Exceptional Customer Service
Latam Airlines takes pride in providing exceptional customer service, aiming to make every passenger's journey enjoyable and hassle-free. From the moment you book your ticket to the completion of your trip, the airline's friendly and attentive staff are dedicated to ensuring your needs are met. The customer service team is available 24/7 to address inquiries, assist with reservations, and provide support during your travels.
Onboard Amenities and Services
To enhance the travel experience, Latam Airlines offers a range of onboard amenities and services. Passengers can indulge in delectable meals inspired by Latin American cuisine, accompanied by a selection of beverages, including alcoholic and non-alcoholic options. Additionally, the airline provides in-flight entertainment systems, featuring an assortment of movies, TV shows, and music to keep passengers entertained during their journey. Furthermore, Wi-Fi connectivity is available on select aircraft, allowing passengers to stay connected and productive while in the air.
Loyalty Program: Latam Pass
Frequent travelers can take advantage of the airline's loyalty program, Latam Pass, to unlock a host of benefits and rewards. As a Latam Pass member, you earn points for every flight, which can be redeemed for discounted tickets, cabin upgrades, and other exclusive perks. The program also offers elite tiers, such as Gold and Platinum, providing additional privileges like priority check-in, access to airport lounges, and extra baggage allowances.
Why should you fly with Latam Airlines?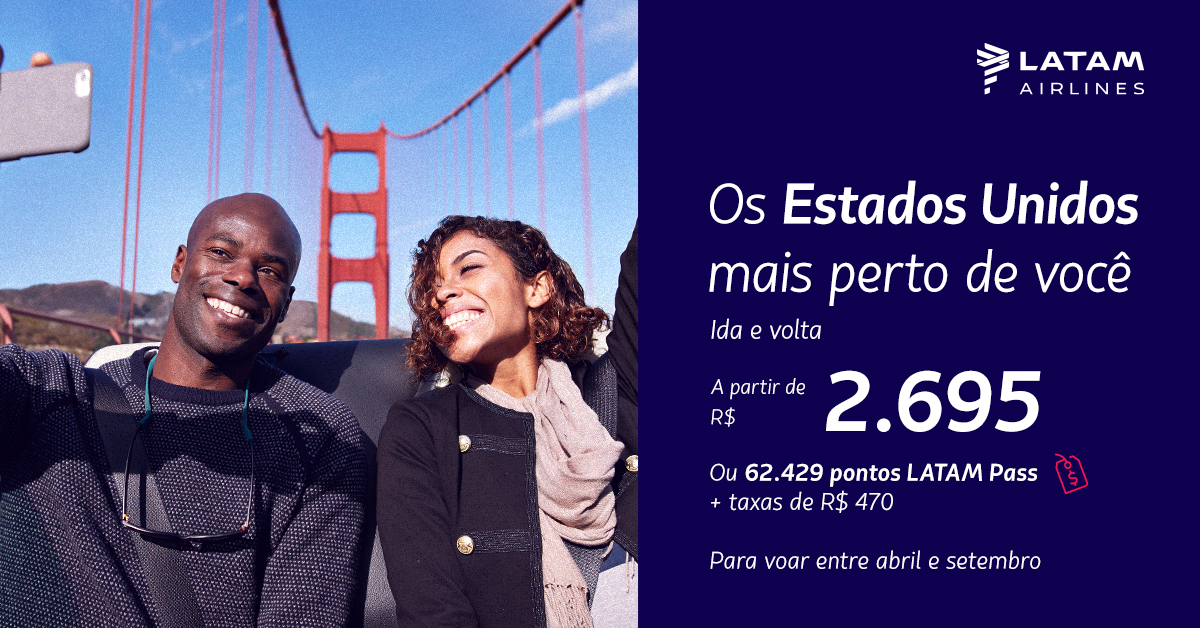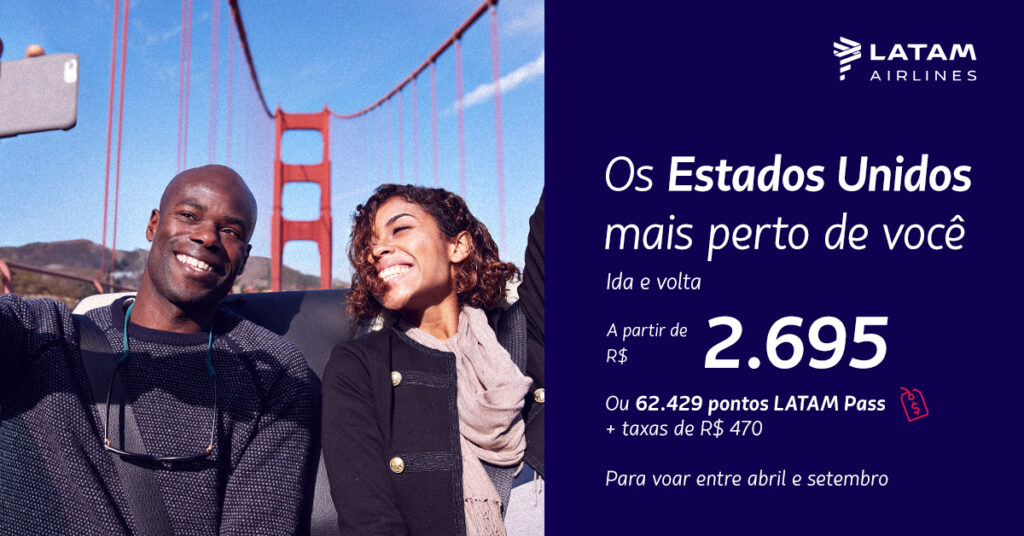 Robust network – By merging the strengths of LAN and TAM, Latam Airlines has created a robust network that allows passengers to explore the diverse cultures, landscapes, and historical wonders of Latin America. The airline's commitment to safety, efficiency, and customer satisfaction sets it apart in the competitive aviation industry.
Seamless experience – As you embark on your Latam Airlines flight, you can expect a seamless experience from start to finish. The airline's user-friendly website and mobile app make it easy to search for flights, manage bookings, and check-in online. The intuitive interface and comprehensive information ensure that planning your trip is stress-free.
Rejuvenating Flying Experience – Once onboard, you'll find yourself in a comfortable and modern cabin, designed to provide a pleasant travel experience. The ergonomic seating, ample legroom, and adjustable headrests allow you to relax and unwind during your journey. The state-of-the-art in-flight entertainment systems offer a wide range of options, including movies, TV shows, games, and music, ensuring there's something for everyone.
Delightful culinary experience – One of the highlights of flying with Latam Airlines is the delightful culinary experience. The airline takes pride in offering a taste of Latin America, serving delicious meals inspired by the region's diverse cuisine. Whether you're craving traditional Brazilian feijoada, Argentinean empanadas, or Peruvian ceviche, the onboard menu will satisfy your appetite. The airline also caters to dietary restrictions and preferences, ensuring that every passenger enjoys their meal.
Top-notch customer service – In addition to exceptional onboard services, Latam Airlines goes the extra mile to provide top-notch customer service. The airline's dedicated and knowledgeable staff are always ready to assist you with any queries or concerns you may have. Whether it's helping you navigate a connection, addressing special requests, or providing information about your destination, the team's friendly and professional approach ensures a smooth and enjoyable travel experience.
Rewards to Frequent Flyers – If you're a frequent traveler, joining the Latam Pass loyalty program is a wise decision. As a member, you earn points for every flight, giving you the opportunity to enjoy exclusive benefits and rewards. With each point earned, you move closer to unlocking discounted fares, cabin upgrades, and access to airport lounges. The elite tiers of the program provide even more advantages, such as priority check-in, extra baggage allowance, and preferential boarding.
Environmental responsibility – Latam Airlines also takes its social and environmental responsibility seriously. The company actively participates in sustainability initiatives, focusing on reducing its carbon footprint, promoting recycling, and supporting local communities. By choosing to fly with Latam Airlines, you contribute to these efforts and make a positive impact on the environment and society.
Why is Latam Airlines better than the competitors?
Latam Airlines differentiates itself from its competitors through its extensive Latin American network, international reach, modern fleet and technology, exceptional customer service, culinary excellence, and a rewarding loyalty program.
By consistently striving to meet and exceed passenger expectations, Latam Airlines offers a superior travel experience that stands out in the competitive aviation industry. Whether passengers are exploring Latin America or embarking on a global adventure, Latam Airlines goes the extra mile to ensure their journey is memorable, comfortable, and enjoyable.
Now, let me discuss few competitors of Latam Airlines and how it stand out from them:
Avianca Holdings
Avianca Holdings is a significant competitor to Latam Airlines in Latin America. While both airlines operate extensive networks in the region, Latam Airlines stands out through its larger fleet size and route coverage. According to the available data, Latam Airlines had a fleet of 297 aircraft, whereas Avianca had 161. This larger fleet allows Latam Airlines to offer more flight options and frequencies, providing passengers with greater flexibility in planning their travel.
Copa Airlines
Copa Airlines, based in Panama, is another strong competitor in the Latin American market. Latam Airlines differentiates itself from Copa Airlines through its broader international reach. While Copa Airlines primarily focuses on connecting passengers through its hub in Panama, Latam Airlines offers a more extensive global network, with connections to destinations across Europe, North America, and other parts of the world. This gives passengers more options for international travel and seamless connections to distant destinations.
American Airlines
As a major global carrier, American Airlines competes with Latam Airlines on various routes. However, Latam Airlines has a distinct advantage in terms of its extensive coverage within Latin America. With its merger of LAN and TAM Airlines, Latam Airlines has established itself as a dominant player in the region, offering an unparalleled network of flights to diverse Latin American destinations. This specialization allows Latam Airlines to provide better connectivity and a deeper understanding of the local markets.
Delta Air Lines
Delta Air Lines is another significant competitor in the global aviation industry. However, Latam Airlines holds a strategic advantage in Latin America due to its joint venture partnership with Delta Air Lines. In 2019, Delta acquired a 20% stake in Latam Airlines, forming a strong alliance that enhances connectivity and coordination between the two airlines. This partnership enables passengers to access a broader range of routes, shared loyalty benefits, and smoother interline and codeshare connections.
Pros of Flying with Latam Airlines
Extensive network with convenient connections to numerous destinations.
Modern fleet of aircraft equipped with advanced technology.
Outstanding customer service with attentive and friendly staff.
Delicious onboard meals inspired by Latin American cuisine.
In-flight entertainment systems with a variety of options.
Latam Pass loyalty program offers exclusive benefits and rewards.
Cons of Flying with Latam Airlines
Limited presence in certain regions outside of Latin America.
Baggage fees may apply for certain fare classes.
Inconsistent Wi-Fi availability on select aircraft.
Limited availability of direct flights for certain routes
Conclusion
In conclusion, Latam Airlines is a premier choice for travelers seeking to explore the vibrant and captivating destinations of Latin America. With its extensive route network, modern fleet, exceptional customer service, and loyalty program, the airline ensures that your journey is not just a means of transportation but an enriching and memorable experience.
Whether you're traveling for business or leisure, Latam Airlines sets the stage for an unforgettable adventure through the cultural tapestry of Latin America. Book your next flight with Latam Airlines and prepare to embark on a journey that will leave you inspired and longing for more.
Frequently Asked Questions
What are the new routes for LATAM Airlines?
LATAM Airlines Group will launch two new routes from Brazil and Colombia to the United States in July as part of the Chile-based company's South American-U.S. joint venture (JV) operation with Delta Air Lines.
What is the full form of LATAM?
A portmanteau of Latin America (often written as LatAm)
What airlines are with LATAM Airlines?
The following airlines do not allow you to earn LATAM Pass Miles, Qualifying Points, or Qualifying Segments on flights marketed by LATAM and operated by Air China, Air Italy, Air Tahiti Nui, China Eastern, Interjet, Passaredo, South African Airways, Vueling, Westjet and Paranair.