When it comes to air travel, passengers seek comfort, efficiency, and reliability. KLM Airlines has been a prominent player in the aviation industry for decades, offering an exceptional flying experience to its passengers. In this comprehensive review, we will delve into the various aspects of KLM Airlines, including its history, fleet, services, destinations, customer feedback, and more. Join us as we explore why KLM Airlines continues to be a preferred choice for travelers worldwide.
History of KLM Airlines

KLM Airlines, also known as Koninklijke Luchtvaart Maatschappij, was founded in 1919, making it one of the oldest airlines in the world. It has a rich history and has played a significant role in shaping the aviation industry. It is based in the Netherlands and operates from its hub at Amsterdam Airport Schiphol.
Fleet and Cabin Experience
KLM Airlines boasts a modern and diverse fleet of aircraft, including Boeing and Airbus models. Their fleet is regularly upgraded to ensure passenger comfort and safety. Whether you're flying in Economy Class, Business Class, or their luxurious World Business Class, KLM Airlines provides a comfortable cabin experience with ample legroom, ergonomic seats, and state-of-the-art amenities.
Destinations and Routes

With an extensive network of destinations, KLM Airlines connects travelers to over 160 cities worldwide. Their routes cover Europe, Asia, Africa, North America, and South America, offering passengers a wide range of options for their travel needs. Whether you're planning a business trip or a leisurely vacation, KLM Airlines has you covered.
On-Board Services
KLM Airlines prioritizes passenger satisfaction by offering a range of on-board services. Their attentive and friendly cabin crew ensures a pleasant journey for every passenger. From complimentary meals and beverages to amenity kits and Wi-Fi access (in select flights), KLM Airlines goes the extra mile to make your flight comfortable and enjoyable.
In-Flight Entertainment and Connectivity
Long flights are made more enjoyable with KLM Airlines' in-flight entertainment system. Passengers can enjoy a vast selection of movies, TV shows, music, and games on individual seat-back screens. Additionally, some aircraft offer Wi-Fi connectivity, allowing passengers to stay connected during their journey.
Dining and Refreshments
KLM Airlines is renowned for its culinary expertise in the skies. Passengers are treated to a range of delicious meals prepared by top chefs. From gourmet cuisine to special dietary options, there's something to suit every palate. Complemented by a selection of fine wines and beverages, the dining experience on KLM Airlines is truly exceptional.
KLM's Loyalty Program: Flying Blue
Frequent flyers can benefit from KLM's loyalty program, Flying Blue. This program offers various perks, including priority check-in, extra baggage allowance, access to exclusive lounges, and the ability to earn and redeem miles with KLM and its partner airlines. Flying Blue ensures that loyal passengers are rewarded for their continued support.
Customer Reviews and Feedback
Passenger feedback plays a crucial role in evaluating an airline's performance. KLM Airlines consistently receives positive reviews for its excellent customer service, punctuality, and overall flying experience. Customers appreciate the attentive and professional cabin crew, comfortable seating, and the airline's commitment to passenger satisfaction.
Safety and Security Measures
KLM Airlines prioritizes the safety and security of its passengers. The airline adheres to stringent safety protocols and industry standards. From well-maintained aircraft to highly trained pilots and crew, KLM Airlines ensures a safe and secure journey for all travelers.
Booking and Check-In Process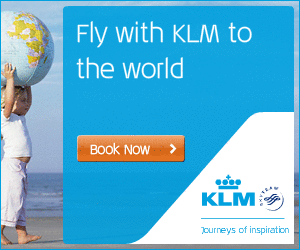 Booking a flight with KLM Airlines is a hassle-free experience. Passengers can conveniently make reservations through their user-friendly website or mobile app. Additionally, KLM Airlines offers online check-in and self-service kiosks at airports, allowing travelers to save time and avoid long queues.
Baggage Policy
KLM Airlines has a transparent baggage policy, which varies depending on the travel class and destination. Passengers are advised to check the airline's official website for specific details regarding baggage allowances, restrictions, and any additional charges that may apply.
KLM Airlines' Sustainability Initiatives
In an era of increasing environmental awareness, KLM Airlines has taken proactive measures to reduce its carbon footprint. The airline is committed to sustainability and has implemented various initiatives, such as investing in fuel-efficient aircraft, reducing waste, and offsetting CO2 emissions. By prioritizing sustainability, KLM Airlines aims to contribute to a greener future for the aviation industry.
Conclusion
In conclusion, KLM Airlines has earned its reputation as a leading airline through its commitment to providing a superior flying experience. With a rich history, modern fleet, extensive route network, exceptional services, and positive customer feedback, KLM Airlines continues to be a preferred choice for travelers around the world. Whether you're traveling for business or leisure, KLM Airlines offers comfort, efficiency, and reliability at every step of your journey.
Frequently Asked Questions (FAQs)
Is KLM Airlines a member of any airline alliance?
Yes, KLM Airlines is a member of the SkyTeam airline alliance. This alliance includes several major airlines worldwide, offering passengers a wider range of destinations and seamless connectivity.
Can I pre-select my seats when flying with KLM Airlines?
Yes, KLM Airlines allows passengers to pre-select their seats during the booking process or at a later time through the Manage My Booking section on their website. This feature enables you to choose seats according to your preferences and travel needs.
What are the benefits of joining the Flying Blue loyalty program?
Joining the Flying Blue loyalty program offers numerous benefits. As a member, you can earn miles for your flights and enjoy privileges such as priority check-in, extra baggage allowance, access to exclusive lounges, and the ability to upgrade your travel class using miles. The program also provides opportunities to earn and redeem miles with other partner airlines within the SkyTeam alliance.