If you're a motorcycle enthusiast, you know how important it is to have access to quality parts and accessories. JP Cycles is a well-known name in the motorcycle industry, offering a wide range of products for riders of all types.
In this article, we'll take a closer look at JP Cycles and provide a comprehensive review of their offerings, customer service, and overall shopping experience.
Introduction to JP Cycles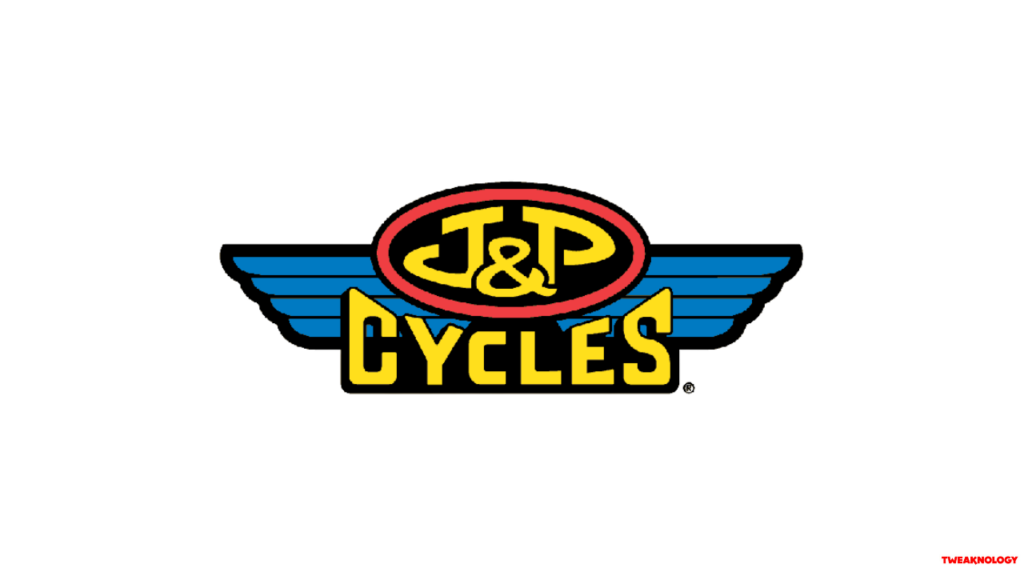 JP Cycles is a leading online retailer specializing in motorcycle parts, accessories, and apparel. With a vast selection of products from top brands, they cater to a wide range of motorcycle enthusiasts, including cruisers, sportbikes, and off-road riders. Founded in 1979, JP Cycles has established itself as a trusted source for motorcycle enthusiasts around the world.
Product Selection and Availability
One of the key strengths of JP Cycles is their extensive product selection. They offer a comprehensive range of motorcycle parts and accessories, including exhaust systems, handlebars, tires, helmets, riding gear, and much more. Whether you're looking for OEM replacement parts or aftermarket upgrades, JP Cycles has you covered.
Furthermore, JP Cycles ensures that their inventory is regularly updated to meet the demands of their customers. They have a strong network of suppliers, allowing them to maintain a high level of availability for popular items. This ensures that you can find the products you need without experiencing lengthy delays or backorders.
Competitive Pricing
When it comes to pricing, JP Cycles remains competitive in the market. They understand the importance of offering affordable options to their customers while maintaining the quality of their products.
Additionally, JP Cycles frequently runs promotions and discounts, providing additional savings to their customers.
To further enhance the shopping experience, JP Cycles offers price match guarantees. If you find a lower price on a product elsewhere, they are willing to match or beat that price, ensuring that you get the best deal possible. This commitment to competitive pricing sets them apart from many other online retailers.
Customer Service and Support
JP Cycles is known for its exceptional customer service and support. They have a dedicated team of motorcycle enthusiasts who are knowledgeable about the products they sell. Whether you have a question about fitment, compatibility, or installation, their customer service representatives are ready to assist you.
Furthermore, JP Cycles offers multiple channels of communication, including phone, email, and live chat support. This makes it easy to reach out to them and get the help you need, regardless of your preferred method of contact. Their prompt and friendly responses contribute to a positive customer experience.
User-Friendly Website
Navigating the JP Cycles website is a breeze. The website features a clean and intuitive design, making it easy to find the products you're looking for. The search functionality is robust, allowing you to filter and sort results based on various criteria, such as brand, price range, and customer ratings.
Each product page provides detailed information, including specifications, compatibility, and customer reviews. This helps you make informed decisions before making a purchase. Additionally, the website features useful resources, such as installation guides and instructional videos, further assisting customers in their buying journey.
Shipping and Returns
JP Cycles understands the importance of fast and reliable shipping. They offer various shipping options to cater to different needs, including standard, expedited, and international shipping. Their efficient order processing ensures that your items are shipped out promptly, minimizing unnecessary delays.
In the event that you need to return a product, JP Cycles has a hassle-free return policy. They offer a generous return window, allowing you to send back items within a specified timeframe if you're not satisfied. Their dedicated returns department ensures that the process is smooth and efficient, providing refunds or exchanges promptly.
Discover the JP Cycles Catalog: Enhancing Your Motorcycle Experience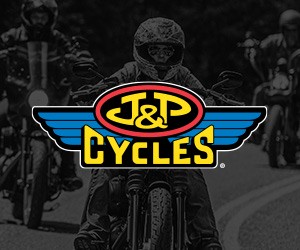 With the JP Cycles catalog, your motorcycle adventures reach new heights. From performance upgrades to stylish accessories, find everything you need to optimize your ride.
In the catalog, you'll uncover a wide range of top-quality parts and gear. Upgrade your bike's performance with exhaust systems, handlebars, brakes, and tires from leading brands. Customize its appearance with sleek and innovative options. Whether you're a cruiser, sport bike, or touring bike enthusiast, JP Cycles caters to all styles and preferences.
Safety and style go hand in hand at JP Cycles. Explore their collection of helmets, riding apparel, and accessories. Find the perfect combination of protection and fashion. From helmets that make a statement to jackets, gloves, and boots designed for comfort, JP Cycles has you covered.
Navigating the catalog is a breeze, thanks to its user-friendly layout. Detailed product descriptions empower you to make informed choices. If you have any questions or need assistance, the knowledgeable customer support team is just a call or click away.
Whether you're an experienced rider or new to the world of motorcycles, JP Cycles is your trusted partner. They offer a seamless shopping experience with a commitment to customer satisfaction. Explore the catalog today, order your essentials, and get ready for thrilling rides with confidence.
Elevate your motorcycle experience with the JP Cycles catalog. Trust their quality, reliability, and dedication to enhancing your journey. Your next adventure awaits—start exploring now!
JP Cycles Loyalty Program
For frequent shoppers, JP Cycles offers a loyalty program that rewards customers with exclusive benefits. The JP Cycles Gold Club provides members with perks such as free shipping, discounts, and early access to sales and promotions. This program is a testament to their commitment to customer satisfaction and loyalty.
Community and Resources
JP Cycles goes beyond being just an online retailer by fostering a sense of community among motorcycle enthusiasts. They have an active blog and social media presence, where they share informative articles, industry news, and exciting events. This engagement with the motorcycle community further strengthens their connection with customers.
Additionally, JP Cycles hosts rallies and events throughout the year, providing opportunities for riders to come together, share their passion, and connect with like-minded individuals. This commitment to building a vibrant community sets JP Cycles apart from many other online retailers.
Installation and Technical Support
JP Cycles understands that some products may require technical expertise for installation. They offer comprehensive installation guides and videos, making it easier for customers to perform installations themselves. In case you encounter any difficulties, their technical support team is available to provide guidance and assistance.
Overall Shopping Experience
The overall shopping experience at JP Cycles is highly satisfactory. From the moment you visit their website, you're greeted with a user-friendly interface and a vast selection of products. The seamless navigation, competitive pricing, and exceptional customer service contribute to a positive experience.
Conclusion
In conclusion, JP Cycles is a reliable and customer-centric online retailer for motorcycle enthusiasts. With their extensive product selection, competitive pricing, excellent customer service, and user-friendly website, they provide a comprehensive shopping experience.
Whether you're in need of motorcycle parts, accessories, or apparel, JP Cycles is a trusted destination for riders worldwide.
Frequently Asked Questions
Is JP Cycles an authorized dealer for the products they sell?
Yes, JP Cycles is an authorized dealer for all the brands and products they offer. You can be confident that you're purchasing genuine products.
Does JP Cycles ship internationally?
Yes, JP Cycles offers international shipping to many countries. You can check their website for a list of available destinations.
What payment methods does JP Cycles accept?
JP Cycles accepts various payment methods, including major credit cards, PayPal, and financing options.
Does JP Cycles offer any warranty on the products they sell?
Warranty policies vary depending on the brand and product. It's recommended to check the specific warranty information provided by the manufacturer.