Jazeera Airways is a popular airline known for its affordable fares and convenient flight options. Whether you're a frequent traveler or planning a vacation, it's essential to know what to expect from the airline. In this Jazeera Airways review, we'll explore various aspects of the airline's services, including the booking process, cabin comfort, onboard amenities, punctuality, baggage handling, safety measures, customer satisfaction, and more. So, let's dive in and discover what Jazeera Airways has to offer!
Booking Process and User Experience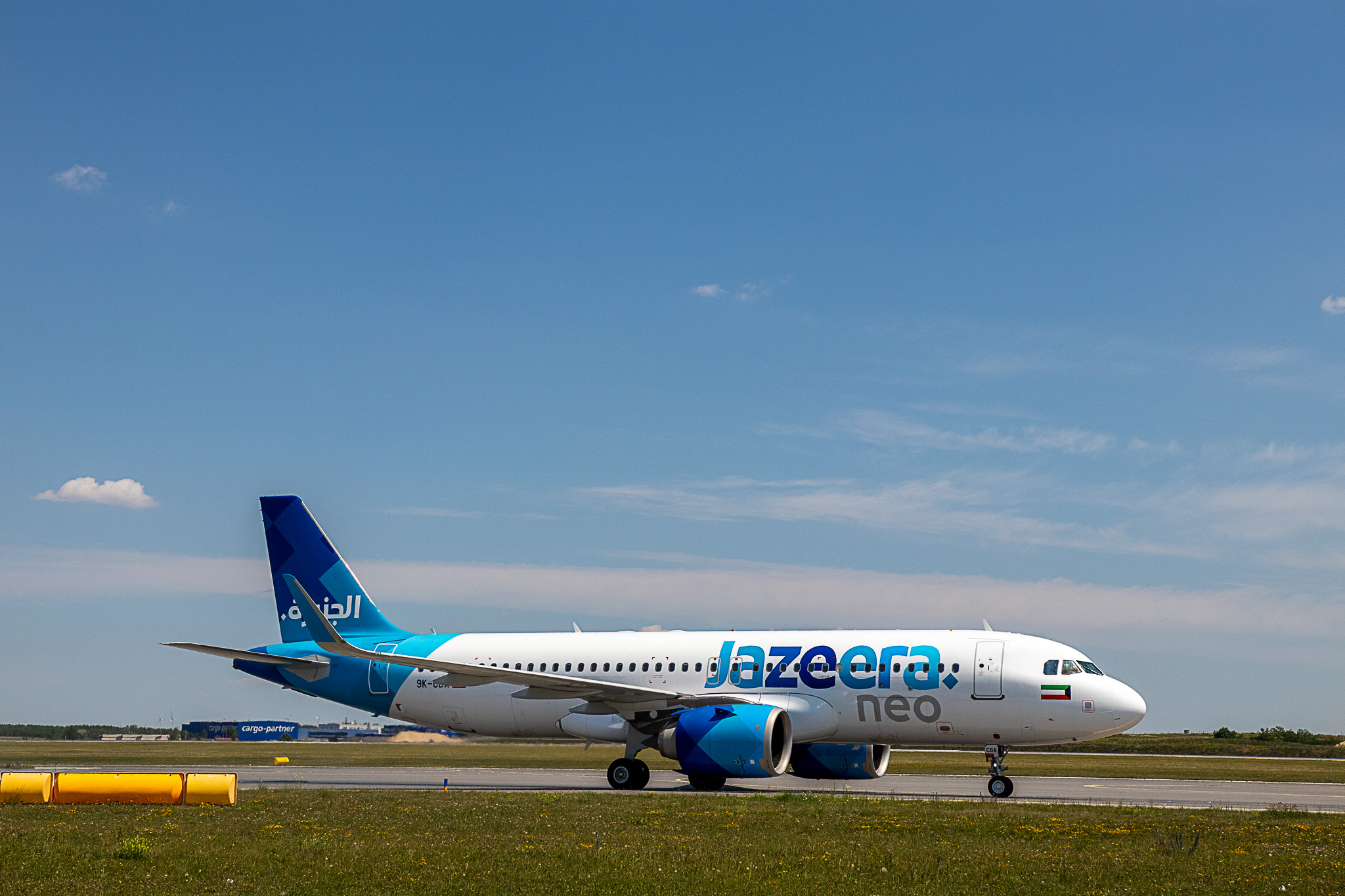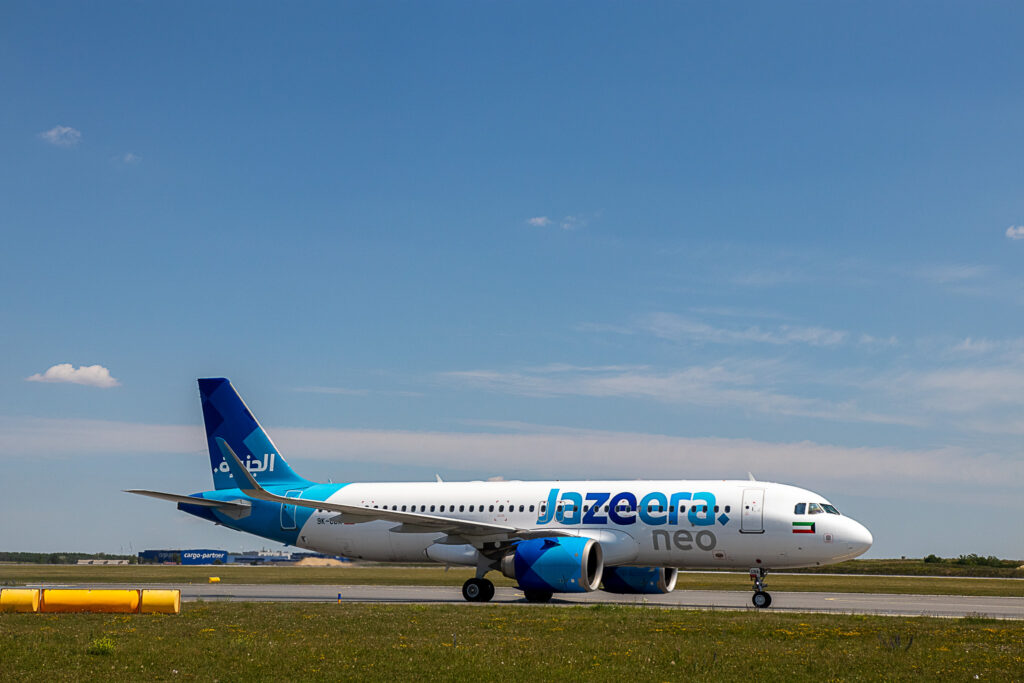 When it comes to booking a flight with Jazeera Airways, the process is incredibly straightforward and user-friendly. The airline's website features an intuitive interface, allowing you to search for flights, choose your preferred travel dates, and select your departure and arrival destinations effortlessly. The website provides clear instructions and options, making it easy even for those unfamiliar with online booking systems.
Once you've entered your travel details, the website displays a range of available flights, along with their respective fares. Jazeera Airways offers different fare options, including economy class and business class, allowing you to choose according to your budget and preferences. The booking process is seamless, and you can complete your transaction securely within minutes.
Moreover, Jazeera Airways offers online check-in services, saving you time and hassle at the airport. You can check-in online using the airline's website or mobile app, select your seat, and obtain your boarding pass, all from the comfort of your home or while on the go. This feature is especially convenient for passengers traveling with carry-on baggage only.
Cabin Comfort and Seating
Jazeera Airways prioritizes passenger comfort, ensuring a pleasant flying experience for all. The airline offers both economy class and business class seating options, catering to the diverse needs of travelers.
In economy class, you'll find comfortable seats with adequate legroom and seat width. The airline takes care to provide seats with sufficient padding and adjustable headrests, allowing you to relax during your journey. Additionally, Jazeera Airways equips its economy class with an in-flight entertainment system, providing a variety of movies, TV shows, and music to keep you entertained throughout the flight.
For those seeking an enhanced experience, Jazeera Airways' business class offers additional perks and amenities. The seats in business class are designed for maximum comfort, with extra legroom and more significant recline options. Passengers flying in business class also enjoy priority boarding, access to dedicated airport lounges, delectable meals, and personalized service from the cabin crew.
Onboard Services and Amenities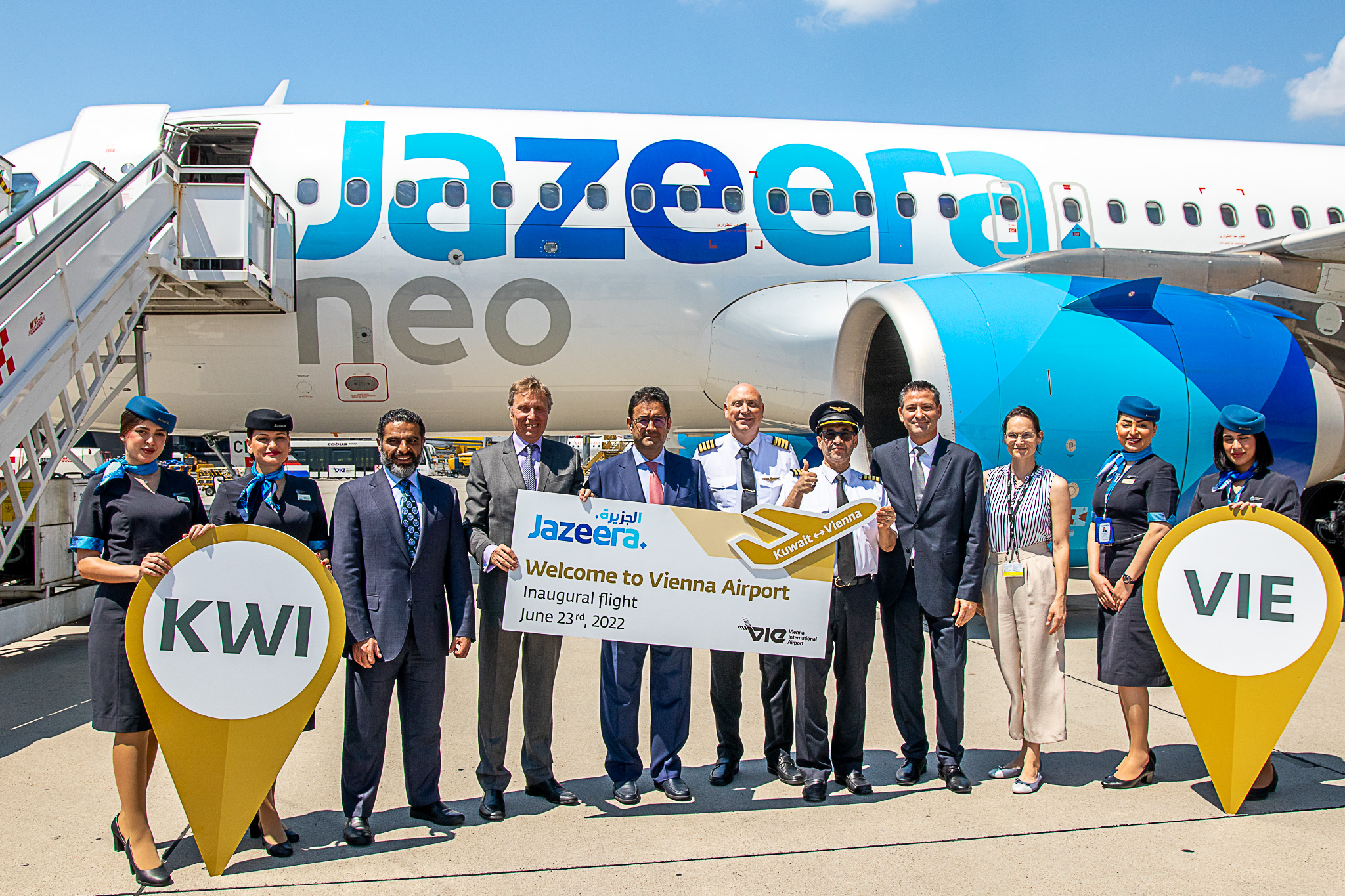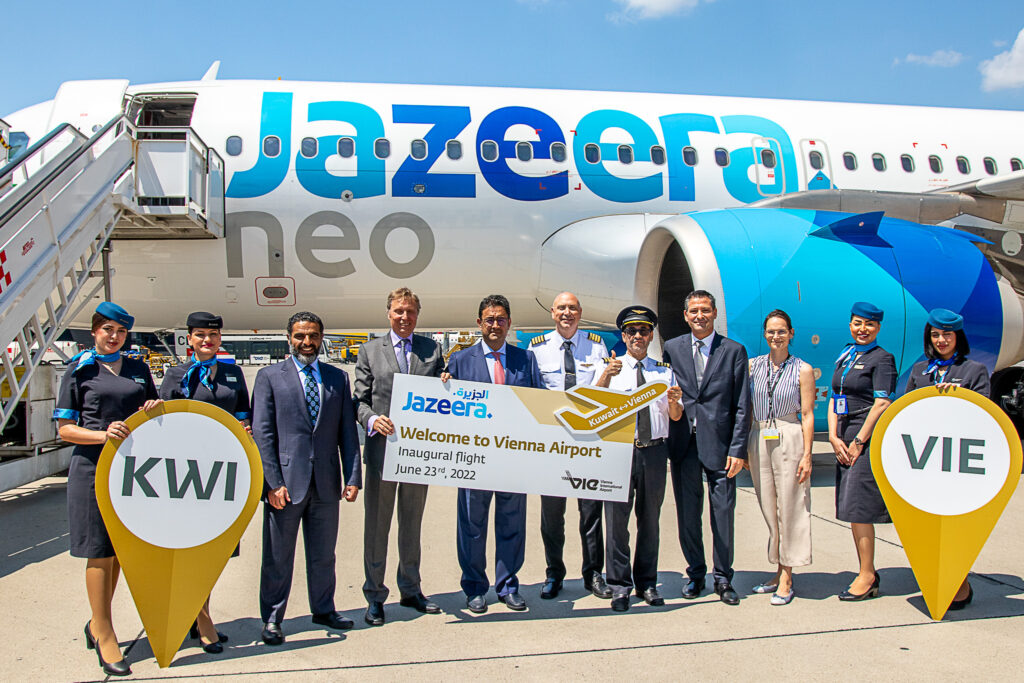 When it comes to in-flight services, Jazeera Airways ensures that passengers have a delightful experience. The airline offers a range of meal options, catering to various dietary preferences. Whether you're looking for a hot meal, a light snack, or a refreshing beverage, the airline's onboard menu has something for everyone. The quality of the meals served is generally commendable, with fresh ingredients and flavorsome dishes.
In addition to the meal service, Jazeera Airways provides a selection of beverages, including alcoholic and non-alcoholic choices. You can enjoy a cup of aromatic coffee, savor a glass of fine wine, or simply quench your thirst with a refreshing soft drink. The airline's beverage selection complements the overall dining experience during your flight.
Furthermore, Jazeera Airways offers in-flight Wi-Fi and connectivity options, allowing you to stay connected with your loved ones or catch up on work while traveling. The availability of Wi-Fi varies depending on the aircraft and route, so it's advisable to check beforehand if you require internet access during your flight.
If you're in the mood for some shopping, Jazeera Airways' duty-free offerings are sure to catch your interest. The airline provides a catalog of duty-free products, including cosmetics, perfumes, electronics, and more. You can browse through the catalog, place your order during the flight, and have your purchases delivered to your seat.
The cabin crew of Jazeera Airways is known for their professionalism and attentiveness. They are trained to provide excellent service, ensuring that passengers feel comfortable and well-cared for throughout the flight. Whether you need assistance with your baggage, have a special request, or simply require information, the cabin crew is always ready to help.
Punctuality and Flight Schedule
Jazeera Airways prides itself on its punctuality and reliability. The airline strives to adhere to its flight schedules, ensuring on-time departure and arrival for its passengers. This commitment to punctuality is crucial, as it allows passengers to plan their itineraries with confidence and minimize any inconveniences caused by delays.
Moreover, Jazeera Airways operates flights to a wide range of destinations, both domestic and international. The airline has a comprehensive flight schedule, with multiple daily flights on popular routes. Whether you're traveling for business or leisure, Jazeera Airways offers a variety of options to suit your travel needs.
Baggage Allowance and Handling
Understanding baggage policies is essential when planning your trip with Jazeera Airways. The airline has specific guidelines regarding baggage allowances and restrictions to ensure the safety and convenience of all passengers.
Jazeera Airways allows passengers to bring both checked baggage and carry-on baggage. The baggage allowances vary depending on the fare type and destination. It's advisable to check the airline's website or contact their customer service to familiarize yourself with the specific baggage rules applicable to your booking.
For carry-on baggage, Jazeera Airways specifies size and weight limits to ensure smooth boarding and adequate cabin space for all passengers. Exceeding these limits may require you to check your carry-on baggage instead.
In the rare event of lost or damaged baggage, Jazeera Airways provides assistance to passengers. The airline has a dedicated baggage handling team to address any issues promptly. If your baggage is lost, the airline will make every effort to locate it and facilitate its return to you.
Safety and Security
Jazeera Airways places a high priority on passenger safety and adheres to international aviation standards. The airline implements strict safety measures to ensure a secure and comfortable travel experience for all passengers.
The aircraft in Jazeera Airways' fleet undergo regular maintenance checks, and the airline follows rigorous safety protocols in accordance with international aviation regulations. The cabin crew is trained extensively in emergency procedures and is equipped to handle various situations professionally and efficiently.
Passengers can feel confident in Jazeera Airways' commitment to their safety throughout the journey.
Customer Reviews and Satisfaction
To gauge the overall customer experience with Jazeera Airways, let's take a look at some common themes found in customer reviews and feedback.
Passengers generally appreciate the affordability of Jazeera Airways' fares, especially when compared to other airlines. The airline's competitive pricing allows travelers to explore various destinations without breaking the bank.
Many passengers also commend the airline's customer service, highlighting the professionalism and helpfulness of the cabin crew. The friendly and attentive demeanor of the staff contributes to a positive travel experience.
However, some customers have mentioned areas for improvement. These include occasional delays, limited entertainment options on certain flights, and minor issues with the online booking process. It's important to note that experiences may vary, and these concerns are not reflective of every passenger's experience.
Overall, Jazeera Airways has garnered a significant level of customer satisfaction, offering an accessible and comfortable travel option for budget-conscious travelers.
Comparisons with Other Airlines
When comparing Jazeera Airways with other airlines, several factors come into play. Let's explore how Jazeera Airways differentiates itself from other budget airlines.
One of Jazeera Airways' notable advantages is its extensive flight network, serving a range of domestic and international destinations. The airline's comprehensive flight schedule offers passengers flexibility in planning their travel itineraries.
Additionally, Jazeera Airways' commitment to punctuality sets it apart from other budget airlines. The airline's emphasis on maintaining on-time departures and arrivals provides peace of mind to travelers who value reliability.
Furthermore, Jazeera Airways' dedication to passenger comfort is evident in its cabin comfort and seating options. With both economy class and business class amenities, the airline caters to different preferences and budgets, ensuring a pleasant journey for all passengers.
Conclusion
In conclusion, Jazeera Airways offers a reliable and comfortable travel experience at affordable fares. The booking process is user-friendly, and the cabin comfort and seating options cater to the diverse needs of passengers. The onboard services, such as meal quality, beverage selection, and in-flight Wi-Fi, contribute to an enjoyable journey. Jazeera Airways' commitment to punctuality, safety measures, and customer satisfaction further enhance its appeal. When comparing Jazeera Airways to other budget airlines, its extensive flight network and emphasis on punctuality and passenger comfort set it apart. Overall, Jazeera Airways provides a convenient and pleasant flying experience for budget-conscious travelers.
FAQs
Q1: Can I change or cancel my Jazeera Airways booking?
Yes, Jazeera Airways allows changes and cancellations to bookings, subject to certain terms and conditions. It's advisable to review the airline's specific policies regarding changes and cancellations or contact their customer service for assistance.
Q2: Can I select my seat in advance with Jazeera Airways?
Yes, Jazeera Airways offers the option to select your seat in advance during the booking process. Passengers can choose their preferred seats based on availability and fare type.
Q3: Does Jazeera Airways provide special assistance for passengers with disabilities or medical conditions?
Yes, Jazeera Airways is committed to providing special assistance to passengers with disabilities or medical conditions. It's recommended to inform the airline of your specific requirements at the time of booking or contact their customer service to ensure a smooth and comfortable journey.
Q4: Are there any additional charges for onboard meals and beverages?
Jazeera Airways includes meals and non-alcoholic beverages in the ticket price for both economy class and business class passengers. However, certain alcoholic beverages or special menu items may incur additional charges.
Q5: Can I earn frequent flyer miles with Jazeera Airways?
Jazeera Airways offers a loyalty program called "Jazeerati." Passengers can earn miles by flying with Jazeera Airways and redeem them for various benefits, including discounted fares and upgrades. It's recommended to visit the airline's website for more information on the loyalty program and its benefits.