We've all heard the saying, "You can get to someone's heart through their stomach."
Food is more than just something to eat; it's a reminder of the past, a source of comfort, and a link between people who are very different. When you take a bite of a tender lobster roll, you're back on the road to Maine. When you bite into a New York bagel, it makes you think of lazy Sunday mornings when you used to live in the city. When you smell a hot, gooey cheesesteak, you'll always think of going to the Phillies game with your dad.
Even after we've packed up and moved on with our lives, we'll still want these tasty treats. No matter what the connection is, wouldn't it be great if you could eat your favourite meals from local, regional restaurants wherever you are?
Goldbelly is an online market that sells some of the best food from well-known restaurants all over the United States. It's the perfect gift for foodies, or for yourself, to be honest.
Table of Contents
What is Goldbelly?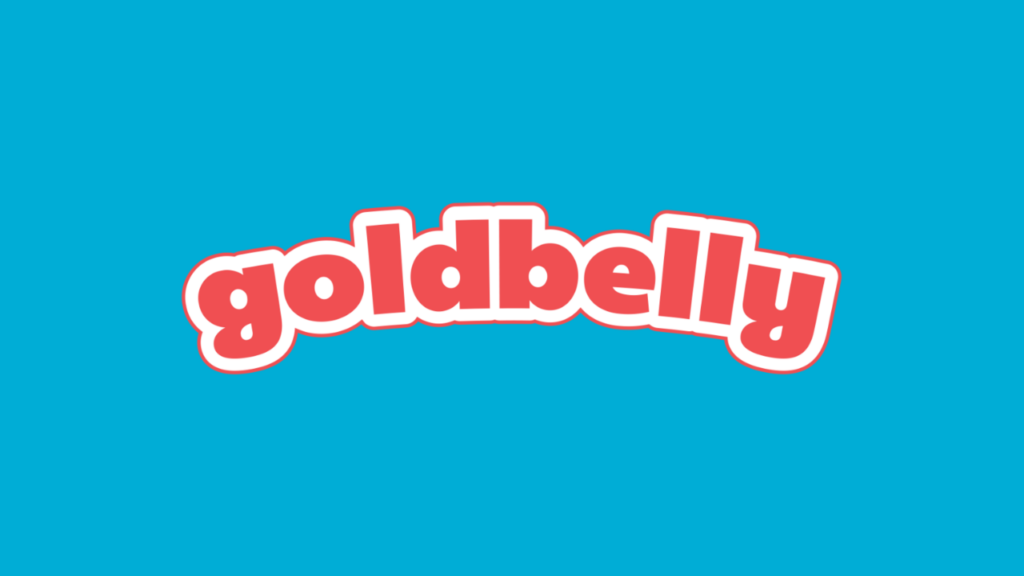 Every region has its own delicacies — Philly cheesesteaks, New York bagels, Kansas City barbecue — and Goldbelly is on a mission to make these local foods available to everyone, regardless of location.
Goldbelly works with well-known food companies and restaurants from all over the country, like Magnolia Bakery, Lou Malnati's, and Pat LaFrieda, to deliver some of their most popular dishes to hungry people all over the country. You can get everything from wood-fired pizza to saucy pulled pork and ribs to full Thanksgiving dinners with a fully cooked turkey and sides.
There are also meal kits and monthly subscriptions for foods like pizza or bagels, as well as subscriptions for foods from different cities. All of the money from a City Subscription goes to sending care packages from Goldbelly to frontline workers across the country.
Features of Goldbelly Food Delivery Service
Goldbelly food delivery service offers several features that make it stand out from other food delivery services. Here are some of the key features:
Wide Selection of Foods: Goldbelly offers a vast selection of food options from some of the best and most iconic restaurants, bakeries, and food makers across the United States. Customers can choose from a variety of categories, including pizza, barbecue, seafood, desserts, and more.
Nationwide Shipping: Goldbelly ships food items to customers throughout the United States. This means that customers can enjoy their favorite foods from different regions of the country without having to travel.
Food Subscriptions: Goldbelly offers food subscriptions that allow customers to receive their favorite food items delivered to their door every month. This is a great way to experience a variety of different foods from different parts of the country without leaving your home.
Insulated Packaging: Goldbelly uses special insulated packaging to ensure that food items arrive fresh and in perfect condition. This packaging also helps to preserve the taste and quality of the food during shipping.
Reviews and Ratings: Goldbelly provides customer reviews and ratings for each food item, allowing customers to make informed decisions about their purchases. This also helps to ensure that customers receive high-quality food items that are worth the investment.
Customer Service: Goldbelly has a dedicated customer service team that is available to answer any questions or concerns customers may have. They also have a user-friendly website that makes it easy to browse, order, and track food items.
How does this food delivery service works
If you go to Goldbelly, you'll find a page with pictures of food from all over the country that looks good. Goldbelly can help you find what you want in many different ways. You can choose gifts based on the type of food, what's popular right now, famous shops, or one of Goldbelly's gift guides.
Here's how Goldbelly food delivery servicei works:
Browse and Select: Customers can browse through Goldbelly's selection of food options by category or by searching for specific dishes or restaurants. They can then select the food items they want to order and add them to their cart.
Choose Delivery Date: Once the items are in the cart, customers can choose the delivery date that works best for them. Goldbelly offers different shipping options, including overnight and two-day shipping.
Place Order: After selecting the delivery date, customers can complete their order by entering their shipping and payment information.
Enjoy Delicious Food: Once the order is placed, customers can sit back and wait for their delicious food to be delivered straight to their doorstep. The food comes packaged in a special insulated box to ensure that it arrives fresh and in perfect condition.
Goldbelly's subscription service works in a similar way, but customers can choose to have their favorite food item delivered to their door every month. This is a great way to experience a variety of different foods from different parts of the country without leaving your home.
Is Goldbelly Food Delivery Service Worth It?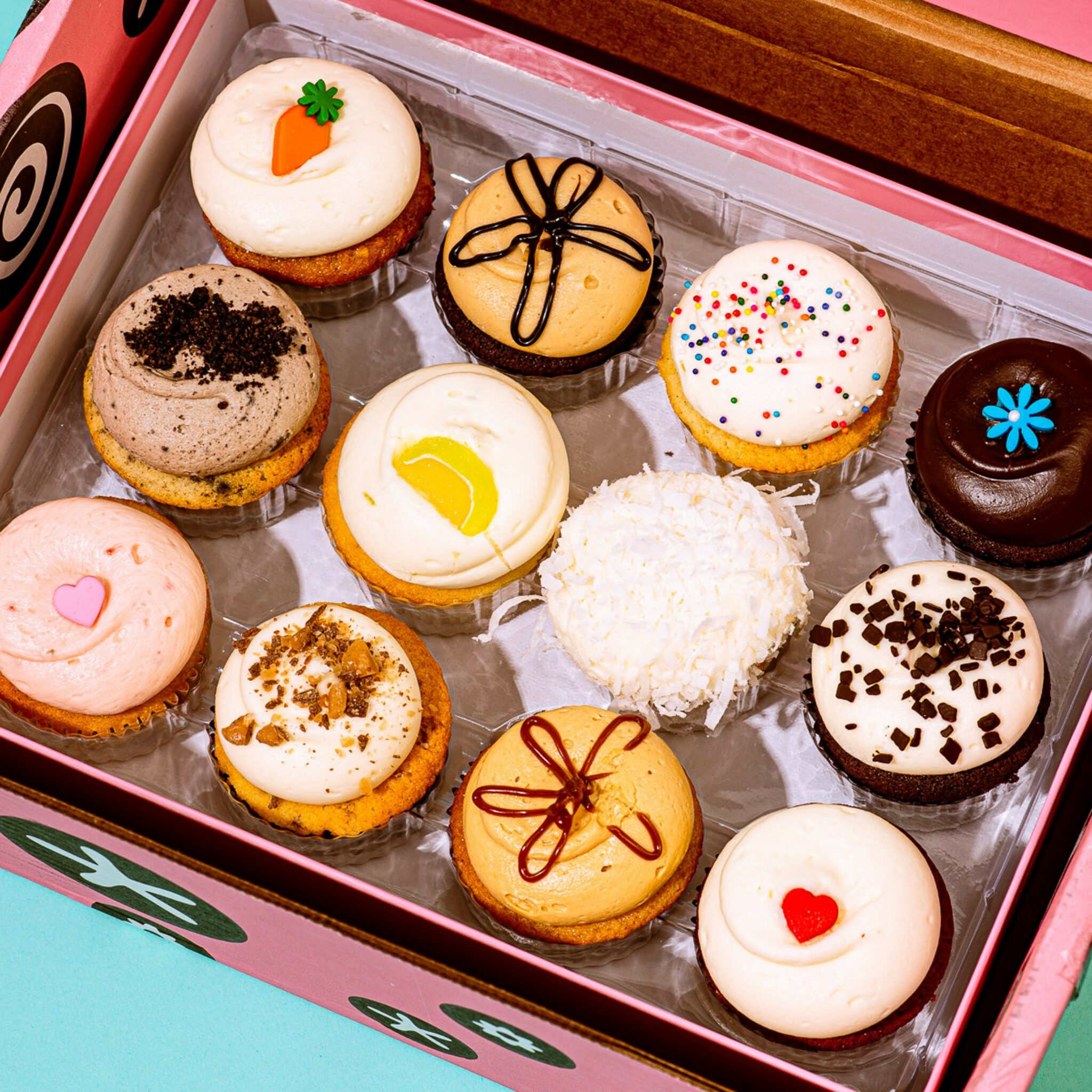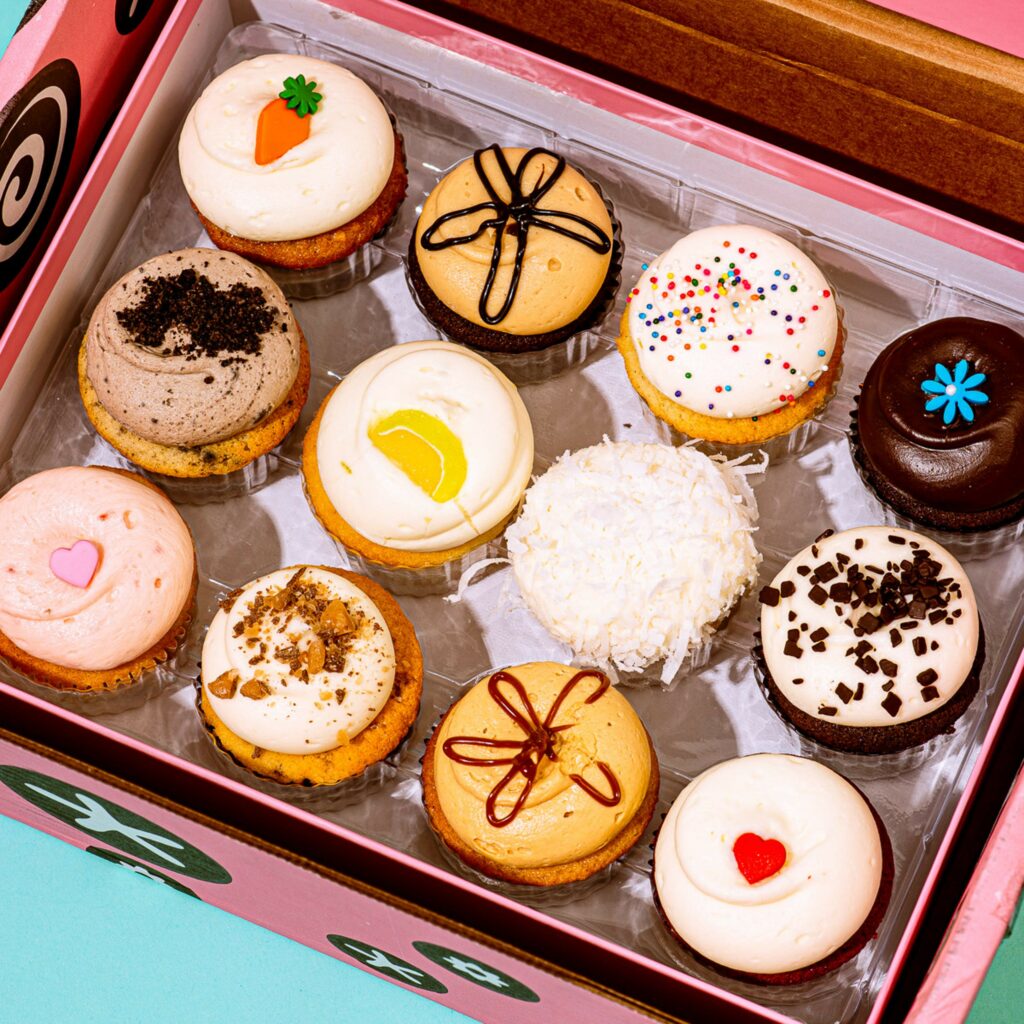 I'm not joking when I say I almost started crying when I bit into the Antico pizza. As I bit into that first slice, childhood memories came flooding back to me: standing in the line to order, which often went out onto the restaurant steps, begging my mom to let me get a San Pelligrino Aranciata, searching the crowded dining room for an empty seat, sneaking looks at the cute guys making the pizzas and blushing when my sister caught me, and finally squeezing between strangers to eat our perfectly crispy-but-still-doughy pizzas.
Goldbelly and Antico were able to send me frozen pizzas that almost tasted as good as the ones at the restaurant. And the cookies were more of the same. The Grey's chocolate chip cookies had a great balance of salty and sweet, great chunks of chocolate and they tasted like they had been baked that day.
Food delivery can't replace going out to eat at a restaurant, just like a plate of food can't take me to Atalnta, but Goldbelly is a great alternative. Goldbelly is worth a try if you're looking for a way to help restaurants in these hard times or if you're looking for a short-term way to stop missing home during the holidays.
Customer Reviews of Goldbelly food delivery service
Goldbelly has received numerous positive reviews from customers, with a rating of 4.75 stars from 25,804 reviews. Most customers are generally satisfied with their purchases, with many mentioning the perfect condition of the food upon arrival, excellent customer service, and timely delivery. Goldbelly ranks first among food delivery sites.
My experience with Goldbelly food delivery service and why do I recommend it
I scrolled through their website, salivating at the mouthwatering selection of treats from around the country. Eventually, I settled on a box of Levain Bakery's famous chocolate chip cookies. I had heard so much about these cookies and was eager to try them for myself.
A few days later, the package arrived, and I couldn't wait to tear it open. The cookies were nestled in a bed of tissue paper, and I could smell their buttery goodness before I even took them out of the box. Each cookie was about the size of my palm and had a golden brown exterior, with chunks of chocolate visible throughout.
I took a bite, and it was pure bliss. The cookie was soft and chewy on the inside, with a slight crispiness on the outside. The chocolate chunks were melty and gooey, adding the perfect balance of sweetness to the cookie.
I shared them with my family, who were equally impressed. We all agreed that these were the best chocolate chip cookies we had ever tasted. Even my picky eater of a nephew couldn't get enough of them.
Overall, my experience with Goldbelly was fantastic. The website was easy to navigate, and the ordering process was seamless. The Levain Bakery cookies arrived in perfect condition, and the packaging was top-notch. I would definitely order from Goldbelly again and can't wait to try some of their other offerings.
Sale at Goldbelly food delivery service


Goldbelly food delivery service is currently offering a flash sale on selected food items from some of the best and most iconic restaurants, bakeries, and food makers across the United States. This is a limited time offer that is available for a short period.
During the sale, customers can purchase a variety of food items at discounted prices. These include classic dishes such as brisket, smoked fish, lamb shanks, and coconut macaroons, which are perfect for celebrating Passover.
Customers can take advantage of the flash sale to try new food items from different regions of the country. This is an excellent opportunity to explore the diverse culinary offerings of the United States without having to leave your home.
To participate in the flash sale, customers can visit the Goldbelly website and browse the available food items. The sale prices are clearly marked, and customers can easily add their desired items to their cart and complete the purchase.
Goldbelly's flash sale is a fantastic opportunity to enjoy high-quality food items from some of the best restaurants and food makers across the United States at discounted prices. This sale is an excellent chance to try new foods, sample different cuisines, and celebrate special occasions with delicious, iconic dishes.
Goldbelly food delivery service Referral Program
Goldbelly is not only a food delivery service but also a community of food lovers. They want to make sure that everyone gets to experience the emotional power of food and enjoy the best food from different regions of the country. As part of their commitment to spreading the love of food, Goldbelly has launched a referral program that rewards users for inviting their friends to join the platform.
When you refer a friend to Goldbelly, they will receive $25 off their first order, and you will also receive $25 off your next order. The more friends you refer, the more you can earn, up to $60 off your next order. This referral program is only available for a limited time, so you should take advantage of it while it lasts.
To participate in the referral program, you need to have an active Goldbelly account. You can find your unique referral link in your account settings, which you can share with your friends. When your friends sign up using your referral link, they will receive a discount on their first order, and you will receive a discount on your next order.
The referral program is a fantastic way to share your love of food with your friends and family while also enjoying discounts on your next orders. You can use the referral program to invite your friends to join you for a virtual food tour of the country or to send them a food gift that they will never forget.
Conclusion
In conclusion, Goldbelly is a food delivery service that is truly unique. They are more than just a platform to order food from your favorite restaurants and bakeries across the country. Goldbelly is a community of food lovers who believe that food is more than just nourishment; it is a language of love that connects people and creates memories.
Goldbelly is a fantastic platform for anyone who loves food and wants to experience the best cuisine from different parts of the country. It is a platform that empowers small businesses, chefs, and restaurants while inspiring their passion for creating delicious food.
So, whether you're looking for comfort food, a taste of nostalgia, or a unique culinary experience, Goldbelly has got you covered.