In today's fast-paced world, where convenience and affordability are paramount, Flixbus has emerged as a game-changer in the realm of transportation.
This article will provide you with an in-depth review of Flixbus, delving into its reliability, service quality, and overall customer experience. Join us on this journey as we explore the ins and outs of this popular transportation option.
The Rise of Flixbus
How It All Began
Flixbus, founded in 2013, started as a promising startup with a vision to revolutionize long-distance bus travel. But how did it all begin, and what fueled its meteoric rise in the transportation industry?
Expanding Horizons
As the years passed, Flixbus expanded its routes and services, quickly becoming a household name for travelers across Europe and the United States. What strategies did they employ to achieve such rapid growth?
What is FlixBus?
FlixBus is a German intercity bus operator that offers easy travel across Europe and USA! FlixBus, offers the most expansive bus network in Europe, with options covering 3000 travel destinations across 35 countries within Europe.
They accommodate extensive local options, with their intercity network in Germany being especially remarkable, covering every major German city and allowing bookings at affordable rates! It gets better! Flixbus is available in the US, providing intercity bus services across the USA through its partner Greyhound.
When we say Pan-US we mean Pan-US, it's common knowledge that Greyhound operates all over the USA, meaning you could travel across the country through the lengths and the breadths, all at prices to excite you for your next adventure!

Booking Process
User-Friendly Interface
One of Flixbus's standout features is its user-friendly online booking platform. Let's explore how their interface simplifies the booking process, ensuring a hassle-free experience for customers.
Ticket Options
Flixbus offers a variety of ticket options, from standard to premium. We'll break down the choices available and help you select the one that suits your needs best.
How Do FlixBus and FlixTrain Work?
FlixBus and FlixTrain have a user-friendly website where travelers can book fares in a few simple steps. To start booking visit the main website or download their application, to book a ticket you follow these easy steps –
◾ Download the app or visit the website – You would first need to download the app through the play store or app store or visit the website to get started.
◾ Choose your destinations – When starting, enter the destination you wish to travel to. FlixBus has a strong presence across 35 countries in Europe with a specifically strong network in Germany, so you need not worry about your destination not being listed, choose your destination and press on search.
◾ Choose the best alternative – When search results show Select the option you like, choices generally have information on the amenities you can expect to avail in your travel Wi-Fi, outlets to charge your devices, etc.
◾ Pay – Once you've selected your desired fare, proceed to the payment where you'll be prompted to reserve your seat at an extra cost of 2.99, FlixBus accepts payments on Google Pay, Credit Cards, and Pay Pal ensuring you have a range of options to choose from.
◾  Confirmation – Now you can sit back and relax, you'll get the fare confirmation on the contact details provided, so start packing and prepare for a comfortable ride to your next adventure!
Pros And Cons
| | |
| --- | --- |
| PROS | CONS |
| Timely busses – Customers across TrustPilot ratings have cited Timely bus arrivals as one of the main reasons for repeat bookings | Lacklustre refund policy – The refund policy on FlixBus isn't the best. Users state that they did not receive their money back even though they canceled a month in advance. |
| Accurate ETAs – Accurate ETAs have also been cited in Flixbus customer reviews to illustrate the timely fashion in which busses arrive and depart, users state that FlixBus accounts for all border checkpoints and other such anticipated hurdles before time and adds it to the ETA. | Unexpected delays- Delays can often happen, but customers cite that there has been no information until the last moment on coach delays. Customer support in many of these cases wasn't able to resolve the customer queries either. |
| Cheap tickets – Tickets are inexpensive on FlixBus compared to other platforms. You can find mention of this across the majority of positive reviews. | Customer Service Issues – Customer Service seems inconsistent per reviews. The majority stated that customer service resolutions were not up to the mark. |
| Comfortable seats – Users cite that seating is comfortable and convenient. | – |
Onboard Experience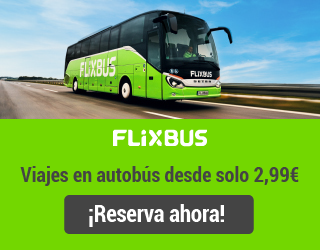 Comfort and Amenities
What can you expect once you step onboard a Flixbus? From comfortable seats to onboard amenities, we'll paint a vivid picture of the passenger experience.
Wi-Fi and Entertainment
In the digital age, staying connected is crucial. Flixbus offers Wi-Fi and entertainment options. Are they up to par with today's connectivity demands?
Punctuality and Reliability
Timeliness Matters
Punctuality is the backbone of any transportation service. Does Flixbus live up to its schedules, or are there frequent delays?
Customer Reviews
Let's take a look at what customers have to say about Flixbus's reliability. Real-life experiences often provide the most accurate insights.
Safety Measures
COVID-19 Response
The pandemic has changed the way we travel. How has Flixbus adapted to ensure the safety of its passengers during these challenging times?
Maintenance and Safety Standards
We'll delve into Flixbus's maintenance and safety standards, essential factors in ensuring a smooth and secure journey.
Pricing and Discounts
Budget-Friendly Travel
Flixbus is known for its budget-friendly pricing. Discover the cost-effectiveness of choosing Flixbus for your next trip.
Loyalty Programs
Are there loyalty programs or discounts available for frequent travelers? Let's explore ways to save more with Flixbus.
Conclusion
In conclusion, Flixbus has undoubtedly carved a niche for itself in the world of long-distance bus travel. Its user-friendly booking process, onboard comfort, and affordability make it a compelling choice for many travelers.
While there may be occasional hiccups, overall, Flixbus delivers a reliable and convenient transportation experience.
Frequently Asked Questions
Is Flixbus a reliable option for long-distance travel?
Flixbus is generally reliable, with a good track record of adhering to schedules.
Are there any hidden fees when booking with Flixbus?
Flixbus is transparent with its pricing, and there are usually no hidden fees.
Can I bring luggage onboard Flixbus?
Yes, Flixbus allows passengers to bring luggage, but there are size and weight restrictions.
Is Wi-Fi available on all Flixbus routes?
While Wi-Fi is offered on many routes, it's best to check the specific route for availability.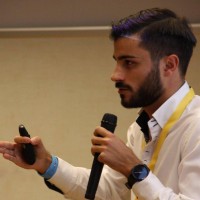 Passione per l'informatica da sempre. Vivo di iPhone e Evernote, la vita paperless inizia a piacermi. Studio ingegneria informatica, ma più scrivo codice più voglio scrivere testi.