In the ever-evolving world of event planning and management, staying up-to-date with the latest trends, skills, and industry standards is crucial for success. With the rapid growth of the internet, online learning platforms have become a convenient and effective way to acquire new knowledge and enhance existing skills. One such platform that has gained popularity among event professionals is Eventtrix. In this comprehensive review, we will explore the features, benefits, course offerings, and user experiences of Eventtrix, aiming to provide an in-depth understanding of its value in the event industry.
Table of Contents
What is Eventtrix?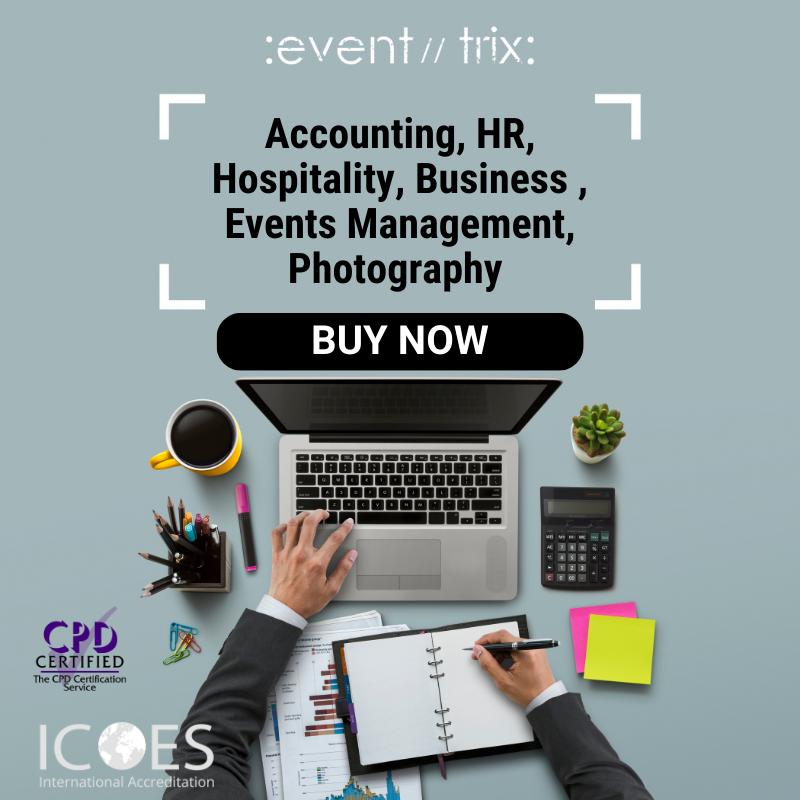 Eventtrix is an innovative online learning platform that specializes in event planning and management courses. It offers a range of meticulously designed courses that cater to individuals aspiring to enter the event industry, as well as professionals seeking to enhance their skill set. With a focus on practical knowledge and industry-relevant content, Eventtrix equips learners with the tools and expertise needed to succeed in the dynamic field of event management.
Features of Eventtrix
Easy-to-Use Interface
Eventtrix boasts an intuitive and user-friendly interface that ensures a seamless learning experience for individuals of all technical backgrounds. The platform's clean design and well-organized course materials make navigation effortless, allowing learners to focus on absorbing the content without any distractions.
Comprehensive Course Content
Each course offered by Eventtrix is carefully curated to cover essential aspects of event planning, management, and related disciplines. From foundational concepts to advanced strategies, learners can expect comprehensive coverage of topics such as event logistics, budgeting, marketing, vendor management, and more. The courses are regularly updated to reflect the latest industry trends and best practices.
Interactive Learning Experience
Eventtrix leverages interactive learning techniques to keep learners engaged and enhance their understanding of the subject matter. The courses incorporate multimedia elements, including videos, quizzes, case studies, and practical assignments, to create an immersive learning environment. This hands-on approach enables learners to apply their knowledge and develop critical skills necessary for real-world event scenarios.
Industry-Recognized Certifications
Upon successful completion of each course, learners receive industry-recognized certifications from Eventtrix. These certifications validate the acquired skills and knowledge, enhancing learners' professional credibility and employability in the competitive event industry. The certificates can serve as powerful credentials when seeking new career opportunities or advancing within the field.
Flexibility and Convenience
One of the key advantages of Eventtrix is its flexibility and convenience. Learners have the freedom to study at their own pace and access course materials from anywhere, at any time. This makes it ideal for individuals with busy schedules or those residing in different time zones. The platform accommodates diverse learning styles and provides ample flexibility to ensure a personalized and effective learning journey.
Eventtrix Course Offerings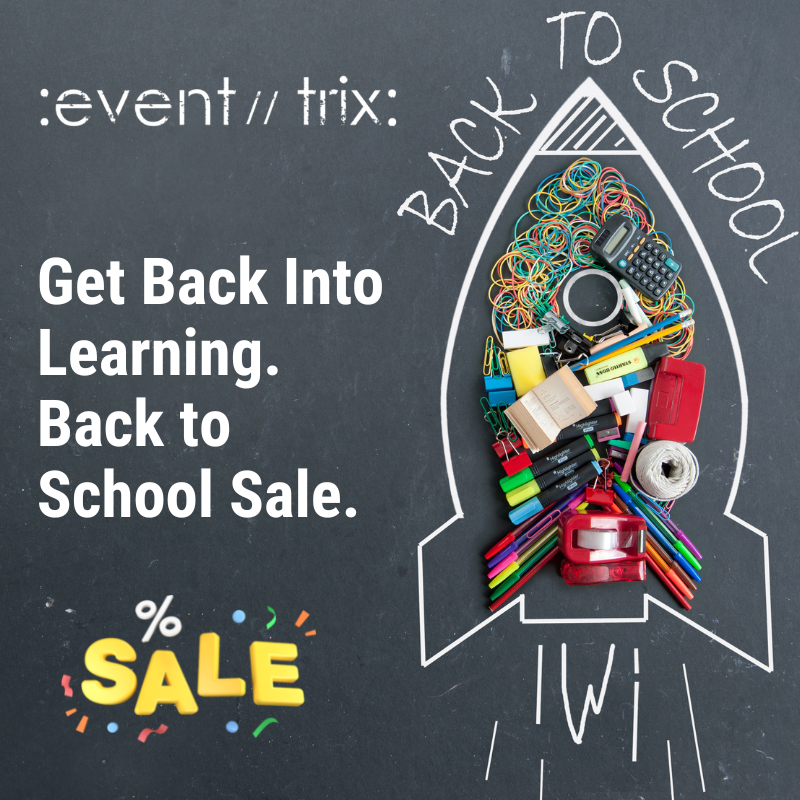 Eventtrix offers a wide range of specialized courses that cater to different areas of event planning and management. Let's explore some of the popular course options available:
Event Planning Course
The Event Planning Course is a comprehensive program that covers all aspects of planning and executing successful events. It delves into topics such as event design, budgeting, marketing strategies, risk management, and client relations. This course equips learners with the fundamental skills required to plan and coordinate events of varying scales and types.
Wedding Planning Course
The Wedding Planning Course focuses on the intricacies of organizing weddings. It provides insights into wedding traditions, venue selection, vendor management, timeline creation, and ensuring a seamless wedding day experience for couples and their guests. This course is ideal for individuals interested in pursuing a career in the wedding planning industry.
Event Management Course
The Event Management Course is designed for individuals aiming to become professional event managers. It covers advanced topics such as strategic event planning, team management, crisis management, sponsorship acquisition, and post-event evaluation. This course equips learners with the skills needed to oversee large-scale events and handle complex logistical challenges.
Floral Design Course
The Floral Design Course caters to individuals passionate about floral arrangements and decorations. It explores various floral design techniques, color theory, centerpiece creation, and incorporating flowers into event themes. This course is ideal for aspiring florists or event planners seeking to expand their expertise in floral design.
Hospitality Management Course
The Hospitality Management Course focuses on the essential principles of hospitality and customer service within the context of event planning. It covers topics such as guest experience, catering management, venue selection, and service standards. This course is beneficial for individuals looking to excel in providing exceptional hospitality services during events.
Benefits of Eventtrix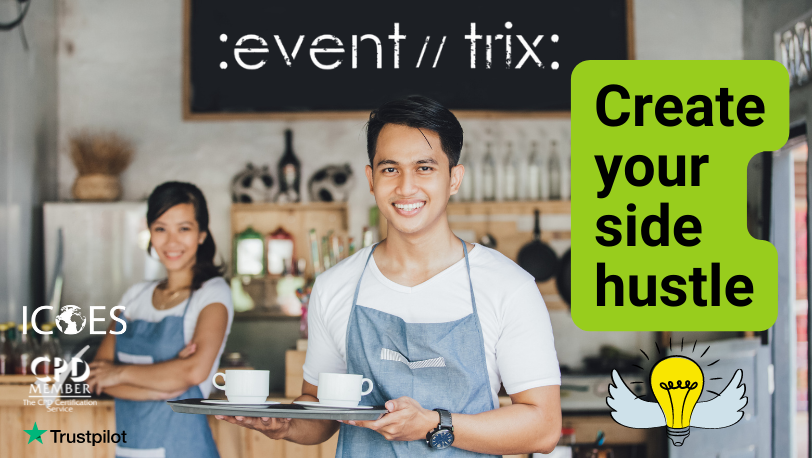 Enhancing Event Planning Skills
Eventtrix provides learners with the opportunity to acquire valuable event planning skills that are essential for success in the industry. By completing the courses, individuals can enhance their understanding of event logistics, budget management, vendor coordination, and effective communication – all vital components of organizing memorable events.
Career Advancement Opportunities
For event professionals looking to advance their careers, Eventtrix offers a gateway to new opportunities. The certifications earned through Eventtrix courses can set individuals apart from their peers and make them more desirable to employers. The practical knowledge gained from the courses equips learners with the skills needed to tackle complex event challenges and take on higher-level responsibilities.
Networking and Collaboration
Eventtrix provides a platform for event professionals to connect, network, and collaborate. Learners can interact with instructors, industry experts, and fellow students, fostering meaningful relationships within the event community. These connections can lead to valuable partnerships, job referrals, and access to a broader network of professionals in the field.
Professional Recognition
The industry-recognized certifications awarded by Eventtrix hold significant value within the event industry. Employers and clients recognize the credibility and expertise associated with these certifications, increasing the chances of securing new opportunities or clients. The professional recognition gained through Eventtrix can be a valuable asset for individuals seeking to establish themselves as reputable event planners or managers.
Personal Development
Beyond professional growth, Eventtrix courses contribute to personal development as well. They encourage self-reflection, time management, problem-solving, and creativity – skills that extend beyond the event industry. By embarking on a learning journey with Eventtrix, individuals can develop attributes that positively impact their personal lives and professional endeavors.
Success Stories and Testimonials
Eventtrix has garnered praise from numerous learners who have experienced the benefits of its courses firsthand. Let's explore some success stories and testimonials from satisfied Eventtrix students:
"Thanks to Eventtrix, I was able to kickstart my career as an event planner. The practical knowledge gained from their courses gave me the confidence to take on challenging projects and deliver exceptional events." – Sarah, Event Planner.
"Eventtrix provided me with the tools and expertise to excel in the wedding planning industry. Their Wedding Planning Course covered everything from vendor management to timeline creation, ensuring I was fully equipped to create unforgettable wedding experiences for my clients." – Michael, Wedding Planner.
"The Event Management Course offered by Eventtrix elevated my understanding of event strategy and coordination. The course materials were comprehensive, and the interactive learning experience made the concepts easy to grasp. I am now managing large-scale events with confidence." – Emily, Event Manager.
These testimonials reflect the positive impact Eventtrix has had on the careers of event professionals, enabling them to achieve their goals and excel in their respective fields.
How to Get Started with Eventtrix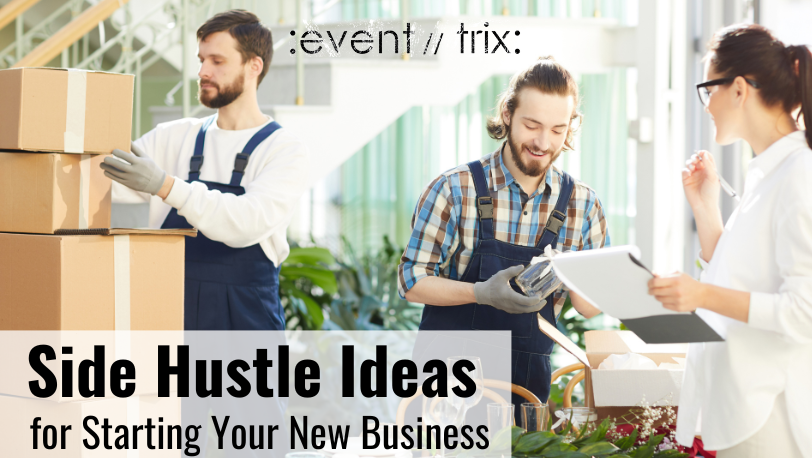 Getting started with Eventtrix is a straightforward process that involves a few simple steps. Let's walk through the process of accessing Eventtrix courses:
Registration Process
To begin, visit the Eventtrix website and navigate to the registration page. Fill out the required information, including your name, email address, and chosen password. Once registered, you will receive a confirmation email with instructions on how to proceed.
Course Selection and Enrollment
After registration, explore the range of courses offered by Eventtrix. Each course has a detailed description outlining the topics covered and the skills you can expect to gain. Choose the course that aligns with your interests and career goals, and proceed to enroll in the course.
Learning Experience
Upon enrollment, you will gain access to the course materials, including video lectures, interactive assignments, and downloadable resources. The courses are self-paced, allowing you to learn at a speed that suits your schedule. Take advantage of the interactive elements, participate in discussions, and complete the assignments to maximize your learning experience.
Pricing and Membership Options


Eventtrix offers flexible pricing options to cater to the diverse needs of learners. The platform provides both individual course pricing and membership options. Let's explore the pricing details:
Individual Course Pricing
Each course has its own pricing structure, which can be found on the Eventtrix website. The pricing is reasonable and reflects the value and expertise provided in the courses. By investing in individual courses, learners have the freedom to select specific areas of focus based on their career aspirations or interests.
Membership Benefits
Eventtrix also offers membership options for learners seeking comprehensive access to all courses and additional benefits. The membership provides unlimited access to all courses within the platform, allowing learners to explore multiple areas of event planning and management. Additionally, members receive exclusive resources, discounts on future courses, and priority customer support.
Value for Money
Considering the expertise, practical knowledge, and industry-recognized certifications offered, Eventtrix provides excellent value for money. The courses are designed to empower learners with the skills needed to thrive in the event industry, making the investment in Eventtrix courses a worthwhile endeavor.
Conclusion
Eventtrix serves as a powerful online learning platform for individuals aspiring to enter the event industry or seeking to enhance their existing event planning and management skills. With its user-friendly interface, comprehensive course offerings, interactive learning experience, and industry-recognized certifications, Eventtrix empowers learners to excel in the dynamic and rewarding field of event management. By taking advantage of the practical knowledge, networking opportunities, and personal development offered by Eventtrix, individuals can unlock their full potential and thrive in their event careers.
Frequently Asked Questions (FAQs)
Can I access the courses on mobile devices?
Yes, Eventtrix courses are compatible with mobile devices, enabling learners to access the content conveniently on smartphones and tablets.
Are the courses internationally recognized?
Yes, the certifications awarded by Eventtrix hold international recognition within the event industry. The acquired skills and credentials can be valuable assets regardless of geographical location.
Can I interact with instructors and fellow students?
Absolutely! Eventtrix encourages interaction and collaboration among learners. You can participate in discussions, seek guidance from instructors, and engage with fellow students through the platform's community features.
Is there a time limit to complete the courses?
Eventtrix courses are self-paced, allowing learners to complete them at their own convenience. There is no strict time limit, enabling individuals to balance their learning journey with other commitments.
How do I receive my certification?
Upon successful completion of a course, Eventtrix will issue a digital certificate that can be downloaded and shared. The certificates serve as evidence of the skills acquired and can be included in resumes and professional profiles to showcase expertise in event planning and management.
Can I enroll in multiple courses simultaneously?
Yes, you can enroll in multiple Eventtrix courses simultaneously. The self-paced nature of the courses allows you to manage your learning journey based on your preferences and availability.