When it comes to premium airline experiences, Emirates Airlines is a name that often comes to mind. With its extensive network, top-notch services, and luxurious offerings, Emirates has established itself as one of the leading airlines in the world.
In this review, we will explore the various aspects of Emirates Airlines, including its history, in-flight services, cabin classes, entertainment options, loyalty program, and more.
Table of Contents
History and Background of Emirates Airlines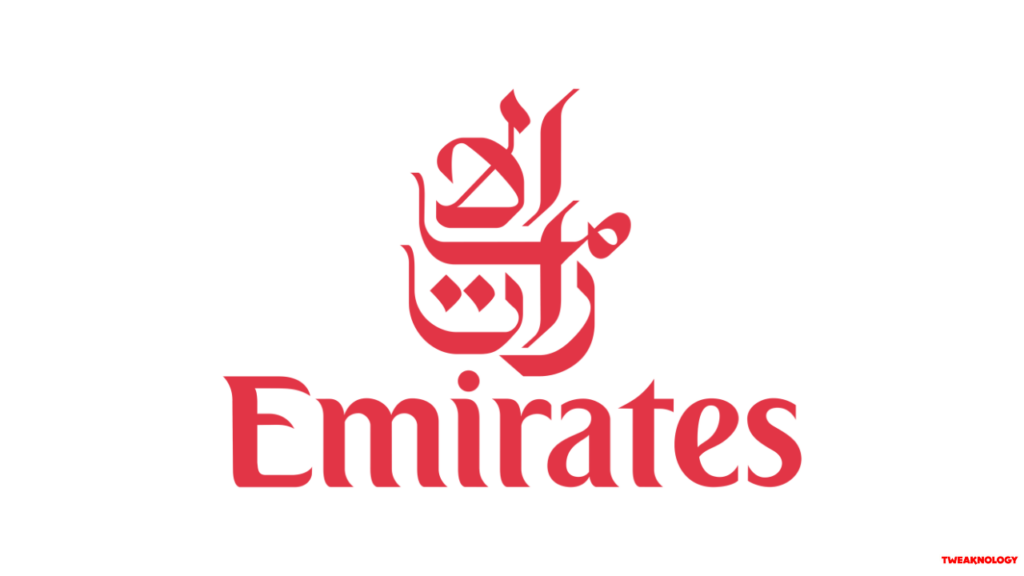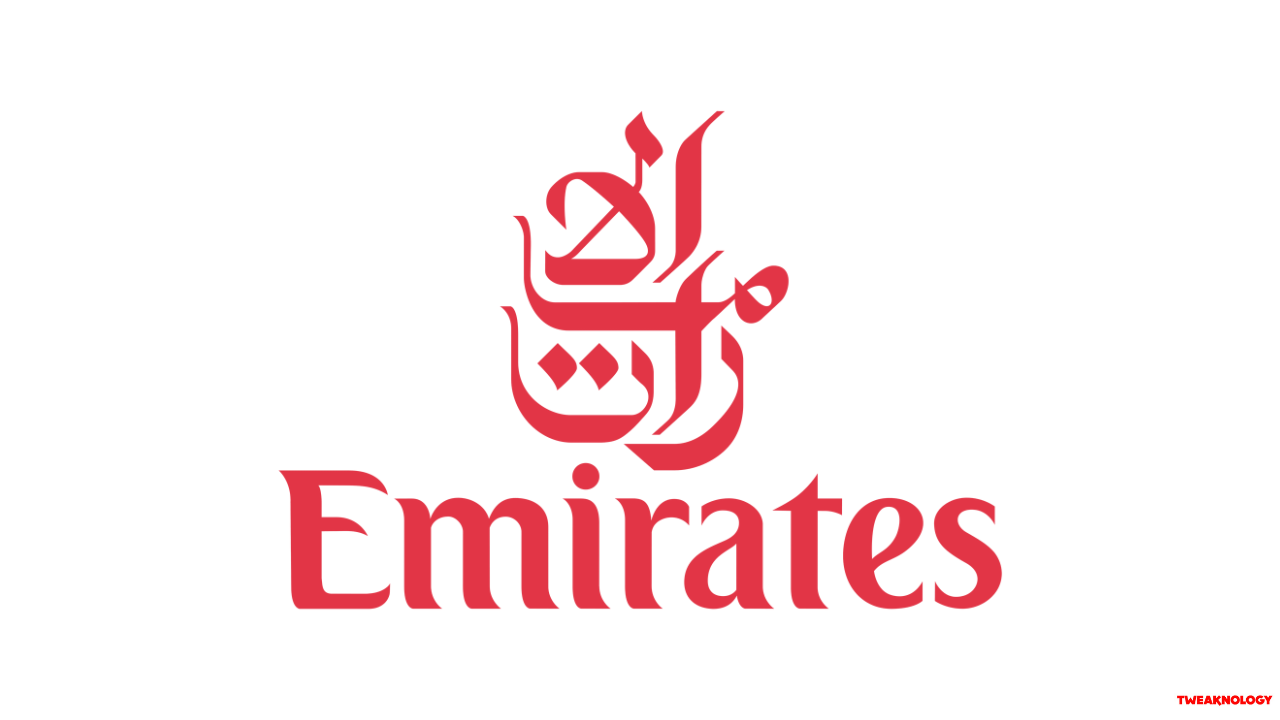 Emirates Airlines was founded in 1985 and is based in Dubai, United Arab Emirates. It started with just two aircraft and operated its first flight to Karachi. Since then, the airline has grown exponentially and is now renowned for its vast fleet and extensive network of destinations. Emirates is known for its commitment to excellence and has received numerous awards for its services.
Fleet and Destinations
Emirates Airlines boasts a modern and diverse fleet of aircraft, including the iconic Airbus A380 and Boeing 777. The airline operates flights to over 150 destinations in more than 80 countries, spanning six continents.
Whether you're traveling to a bustling metropolis or a remote island paradise, Emirates is likely to have a route that suits your needs.
In-Flight Services and Amenities
Emirates Airlines is renowned for its exceptional in-flight services and amenities. Passengers can expect comfortable seating, ample legroom, and attentive cabin crew throughout their journey.
The airline offers complimentary meals, beverages, and a wide selection of entertainment options to keep passengers entertained during their flight.
Cabin Classes
Emirates Airlines offers a range of cabin classes to cater to different passenger preferences. The First Class cabins provide the utmost luxury, with spacious suites, personal minibars, and gourmet dining options. Business Class offers fully flatbed seats, exclusive lounges, and a dedicated bar area. Economy Class provides comfortable seating and a range of amenities to ensure a pleasant journey for all passengers.
Entertainment and Connectivity
Emirates Airlines understands the importance of keeping passengers entertained during their flights. Each seat is equipped with a personal entertainment system, offering a vast selection of movies, TV shows, music, and games.
Passengers can also stay connected with onboard Wi-Fi and mobile connectivity options, allowing them to browse the internet and stay in touch with friends and family.
Dining Options
Emirates Airlines takes pride in its culinary offerings. Passengers can enjoy a diverse range of dining options, with menus inspired by international cuisines. From gourmet multi-course meals to light snacks, there's something to satisfy every palate. The airline also caters to specific dietary requirements, ensuring that all passengers are well taken care of.
Emirates Skywards Loyalty Program
Emirates Skywards is the airline's loyalty program, designed to reward frequent flyers. Members can earn miles for their flights and redeem them for various benefits, including flight upgrades, lounge access, and exclusive experiences. The program offers multiple tiers, each with its own set of privileges, making it highly attractive for frequent travelers.
Customer Reviews and Satisfaction
Emirates Airlines has received positive reviews from passengers worldwide. The airline's commitment to providing exceptional services, comfortable seating, and a wide range of amenities has contributed to its high customer satisfaction ratings.
Passengers often praise the friendly and attentive cabin crew, delicious onboard meals, and the overall luxurious experience provided by Emirates.
Safety and Security
Emirates Airlines places utmost importance on the safety and security of its passengers. The airline adheres to strict safety standards and regularly invests in advanced technology and training to ensure a secure and comfortable journey for all.
Additionally, Emirates has implemented comprehensive health and hygiene measures to prioritize passenger well-being, especially in light of the COVID-19 pandemic.
Environmental Initiatives
Emirates Airlines is committed to minimizing its environmental impact. The airline has implemented various initiatives to reduce carbon emissions, including the use of fuel-efficient aircraft, optimizing flight routes, and investing in sustainable aviation fuels. Emirates also engages in recycling programs, waste reduction efforts, and promotes environmental awareness among its employees and passengers.
Emirates Airlines vs Qatar Airways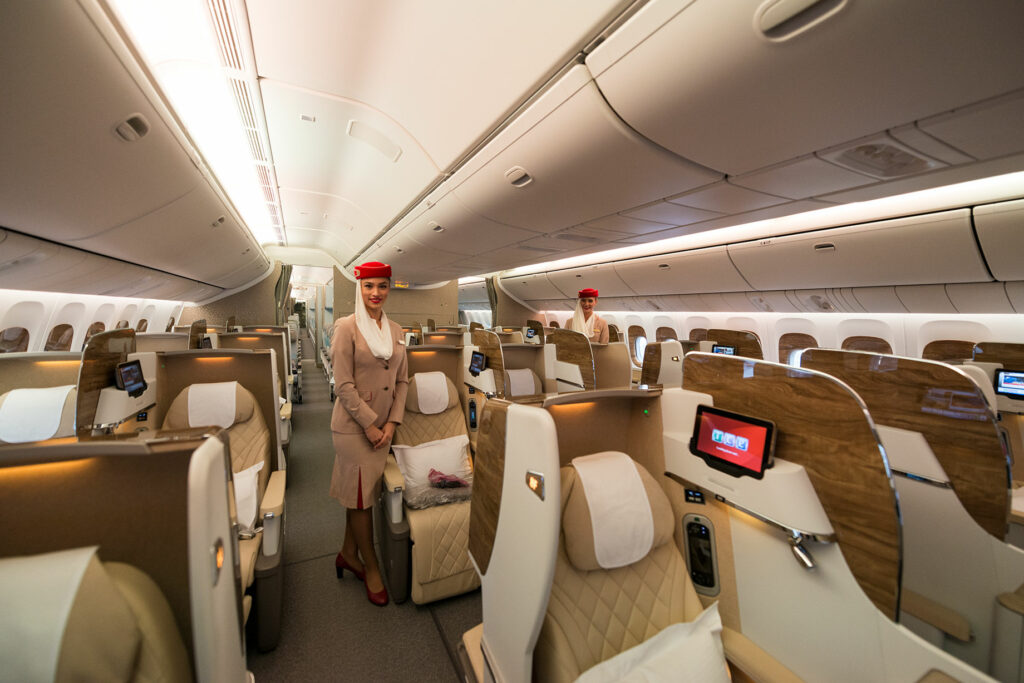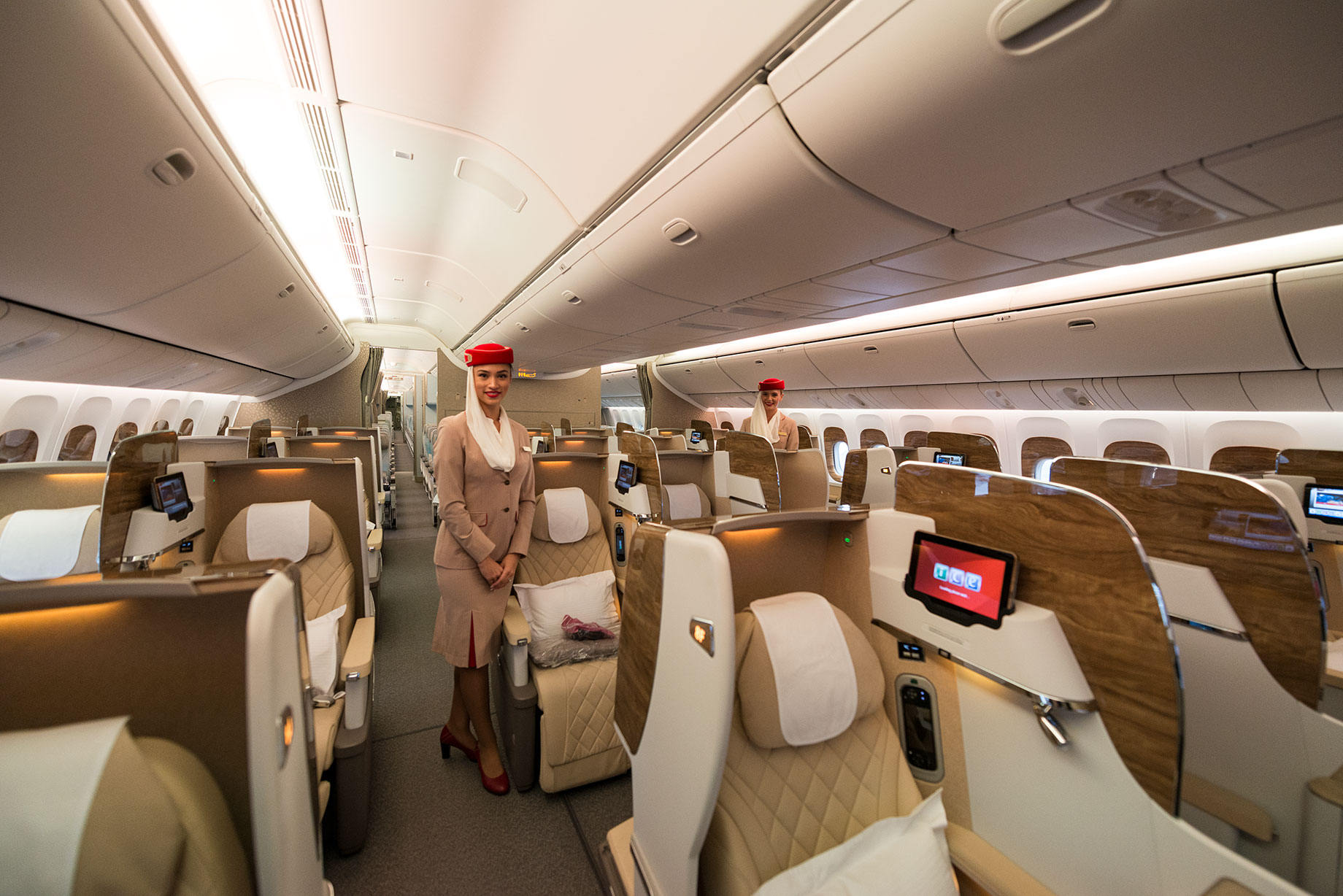 Emirates Airlines and Qatar Airways are two prominent airlines in the Middle East, known for their exceptional service and extensive global networks.
Emirates Airlines, based in Dubai, is the largest carrier in the region and is renowned for its luxurious amenities and spacious cabins. With a vast fleet of modern aircraft, Emirates offers a wide range of destinations across six continents. Their in-flight entertainment system, ICE, is highly acclaimed, providing passengers with a plethora of entertainment options.
Additionally, Emirates is well-regarded for its efficient and convenient connections through its Dubai hub.
On the other hand, Qatar Airways, headquartered in Doha, is a highly regarded airline recognized for its world-class service and exceptional hospitality. Known as the flag carrier of Qatar, it boasts a comprehensive network of international destinations, spanning all six continents. Qatar Airways is particularly renowned for its state-of-the-art aircraft, such as the Airbus A350 and Boeing 787, which offer superior comfort and advanced technology. The airline also operates the award-winning Qsuite, featuring private suites with sliding doors for enhanced privacy.
Both Emirates and Qatar Airways are known for their excellent customer service and commitment to passenger satisfaction. The choice between the two ultimately depends on personal preferences, travel itineraries, and desired destinations.
Regardless of the selection, passengers can expect a premium experience with either airline, ensuring a comfortable and enjoyable journey.
Emirates Airlines Customer Care
Emirates Airlines places a strong emphasis on customer satisfaction and aims to address passenger queries and concerns promptly and efficiently. The airline's customer care team is available 24/7, ready to assist passengers with any travel-related inquiries. Whether you need assistance with flight bookings, baggage inquiries, or general information, Emirates Airlines' dedicated customer care professionals are just a phone call away.
Passengers can easily reach Emirates Airlines' customer care through various channels, including phone, email, and social media. The airline's website provides contact details for different regions, ensuring that passengers can connect with the appropriate customer care representatives based on their location.
The customer care team at Emirates Airlines is known for its professionalism and responsiveness. They strive to provide personalized assistance and go the extra mile to ensure passenger satisfaction. Whether it's addressing specific concerns or providing information on travel policies, Emirates Airlines' customer care team is committed to delivering a high level of service.
Web Check-In with Emirates Airlines
Emirates Airlines offers the convenience of web check-in, allowing passengers to complete the check-in process from the comfort of their homes or offices. This feature saves time and avoids the hassle of waiting in long queues at the airport.
To avail of web check-in, passengers need to visit Emirates Airlines' official website and access the online check-in portal. They can then enter their booking details and follow the step-by-step instructions to complete the check-in process. Passengers can select their preferred seats, update their contact information, and even choose special meal preferences during the web check-in process.
Once the web check-in is complete, passengers can print their boarding passes or save them on their mobile devices for easy access. At the airport, they can proceed directly to the designated baggage drop-off counters (if required) or head straight to the security check and boarding gates, depending on their baggage requirements.
Web check-in with Emirates Airlines offers a convenient and time-saving option for passengers, especially those traveling with carry-on luggage only. It provides flexibility and allows travelers to have a smoother airport experience, making their journey more comfortable and stress-free.
Conclusion
In conclusion, Emirates Airlines offers a premium travel experience with its exceptional services, luxurious amenities, and extensive global network. Whether you're traveling for business or leisure, Emirates ensures a comfortable and enjoyable journey.
From the moment you step onboard until you reach your destination, the airline strives to provide an unforgettable experience that exceeds your expectations.
Frequently Asked Questions
Is Emirates Airlines a reliable airline?
Yes, Emirates Airlines is renowned for its reliability and has received positive reviews from passengers worldwide.
Can I earn miles with Emirates Skywards program?
Yes, Emirates Skywards allows members to earn miles for their flights and redeem them for various benefits.
What are the cabin classes offered by Emirates Airlines?
Emirates Airlines offers First Class, Business Class, and Economy Class cabins.
Does Emirates Airlines provide Wi-Fi onboard?
Yes, Emirates Airlines offers onboard Wi-Fi and mobile connectivity options for passengers.
How can I join the Emirates Skywards loyalty program?
You can join the Emirates Skywards loyalty program by signing up on the airline's official website.