Diesel is a world-renowned fashion brand, known for its stylish and high-quality clothing and accessories. One of the most popular items in their collection is their range of Diesel jeans.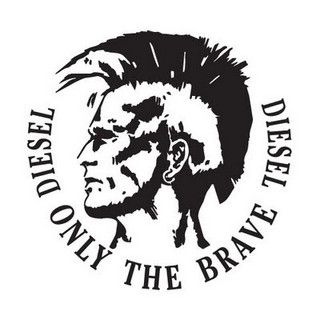 In this article, we will review Diesel jeans and share our insights into why they are one of the best denim brands in the market. We will also compare them to other popular brands, and provide answers to some of the frequently asked questions about Diesel jeans.
Introduction
Diesel jeans are a popular choice for people who value quality, style, and comfort. They are made of high-quality denim and are known for their durability, fit, and unique design. Diesel offers a wide range of jeans, from classic straight-leg jeans to trendy skinny jeans, and everything in between. They are available in different colors, washes, and styles, making it easy for you to find the perfect pair that suits your taste and needs.
History of Diesel
Diesel was founded in 1978 by Renzo Rosso, who wanted to create a brand that embodied creativity, innovation, and passion. Since then, Diesel has become one of the most popular fashion brands in the world, known for its bold and unconventional designs. The brand's success is due to its commitment to quality, attention to detail, and innovative approach to design.
Why Diesel Jeans are a Great Choice
Quality Materials: Diesel jeans are made of high-quality denim that is durable and long-lasting. The fabric is soft, comfortable, and easy to wear, making them ideal for everyday use.
Unique Design: Diesel jeans come in a range of styles, from classic to trendy, and are designed to be different. They often feature unique stitching, distressed details, and other distinctive elements that make them stand out from other denim brands.
Great Fit: Diesel jeans are designed to fit well and flatter different body types. They come in a variety of sizes, and the brand offers different cuts, such as slim, straight, and skinny, to suit different preferences.
Versatility: Diesel jeans can be dressed up or down, making them suitable for different occasions. They can be paired with a t-shirt and sneakers for a casual look or a blouse and heels for a more formal occasion.
Comparing Diesel Jeans to Other Brands
Diesel jeans are often compared to other popular denim brands, such as Levi's, Wrangler, and Calvin Klein. While all of these brands offer high-quality denim, there are some differences that set Diesel apart.
Levi's: Levi's is a classic denim brand that has been around for over a century. Their jeans are known for their durability and timeless design. However, Diesel offers more variety in terms of style and design, making them a more fashionable choice.
Wrangler: Wrangler is another popular denim brand that is known for its durable and rugged jeans. While Wrangler jeans are designed for workwear and outdoor activities, Diesel jeans are more versatile and can be worn in different settings.
Calvin Klein: Calvin Klein is a fashion brand that offers a range of clothing and accessories, including jeans. While their jeans are high-quality and stylish, they are often more expensive than Diesel jeans.
FAQs
Sure, here are some FAQs related to Diesel Jeans:
What is the history of Diesel Jeans?
Diesel Jeans is an Italian clothing brand that was founded in 1978 by Renzo Rosso. Initially, the company focused on producing high-end denim jeans and eventually expanded to other clothing items.
What are some unique features of Diesel Jeans?
Diesel Jeans are known for their high-quality denim fabric, unique designs, and excellent fit. The brand offers a wide range of styles, including skinny, straight, and relaxed fits.
Are Diesel Jeans worth the price?
Diesel Jeans are considered a premium brand, and their prices reflect that. However, the brand's high-quality materials and attention to detail make them worth the investment for many consumers.
How do I care for my Diesel Jeans?
To ensure your Diesel Jeans last as long as possible, it's important to follow the care instructions on the label. Typically, this involves washing them in cold water and avoiding the dryer to prevent shrinking.
Where can I buy Diesel Jeans?
Diesel Jeans can be purchased at a variety of retailers, including department stores, specialty denim shops, and the brand's own online store.
Conclusion
In conclusion, Diesel Jeans are a high-end denim brand that offers unique designs, excellent fit, and high-quality materials. While their prices may be considered a splurge for some consumers, many find the investment worth it due to the longevity and durability of the product. When caring for your Diesel Jeans, be sure to follow the care instructions on the label to ensure they last as long as possible. Whether you're looking for a classic pair of jeans or a more trend-forward style, Diesel Jeans has something for everyone. So why not try out a pair for yourself and see why they're a popular choice among denim enthusiasts?