Welcome to our comprehensive review of Borrowell, one of the most popular online lending platforms in Canada. Whether you are looking to consolidate your debts, finance a home renovation project, or cover an unexpected expense, Borrowell provides a quick and convenient way to get the funds you need. In this review, we will cover everything you need to know about Borrowell, including its features, benefits, drawbacks, and fees. So, without further ado, let's dive into our Borrowell review!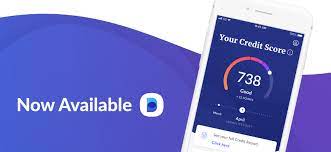 Overview of Borrowell
Borrowell is an online lending platform that connects borrowers with lenders, offering a variety of loan products at competitive interest rates. Founded in 2014, Borrowell has quickly become one of the leading online lenders in Canada, with over a million customers served to date. Borrowell's mission is to empower Canadians to improve their financial well-being by providing access to affordable credit, financial education, and credit monitoring tools.
Features and Benefits of Borrowell
Borrowell offers a range of loan products to suit different borrowing needs, including personal loans, debt consolidation loans, and home equity loans. Here are some of the key features and benefits of Borrowell:
Quick and Easy Application Process
Borrowell's online application process is fast and easy, taking only a few minutes to complete. You can apply for a loan from the comfort of your home, without having to visit a bank or a physical lender. The application process involves filling out a form with your personal and financial information, which Borrowell uses to assess your creditworthiness and offer you a loan option that fits your needs.
Competitive Interest Rates
Borrowell's interest rates are competitive compared to traditional lenders, which makes it an attractive option for borrowers who want to save money on interest charges. Borrowell's interest rates range from 5.99% to 29.19% APR, depending on your credit score, income, and other factors. The better your credit score and financial profile, the lower the interest rate you are likely to get.
Flexible Loan Terms
Borrowell offers flexible loan terms, ranging from 3 to 5 years, depending on the loan product you choose. This allows you to tailor your loan to your specific needs and budget, whether you need a short-term loan to cover an unexpected expense or a long-term loan to finance a major purchase or a debt consolidation plan.
No Hidden Fees
Borrowell is transparent about its fees, with no hidden charges or prepayment penalties. You will know exactly how much you will pay in interest and fees before you sign up for a loan, and you can pay off your loan early without incurring any extra costs. This makes Borrowell a great option for borrowers who value transparency and honesty.
Drawbacks of Borrowell
While Borrowell has many benefits, it is not without its drawbacks. Here are some of the cons of using Borrowell:
Limited Loan Options
Borrowell only offers a few loan options, compared to traditional lenders, which may limit your choices as a borrower. If you are looking for a specific type of loan or a customized loan package, you may need to look elsewhere.
Eligibility Requirements
Borrowell has strict eligibility requirements, which may make it harder for some borrowers to qualify for a loan. To be eligible for a loan from Borrowell, you need to have a minimum credit score of 660, a stable income, and a good credit history. If you do not meet these requirements, you
Frequently Asked Questions About Borrowell:
What is Borrowell, and what services do they offer?
Borrowell is a Canadian fintech company that offers personal loans, credit scores, and credit monitoring services. They provide Canadians with online access to credit products that are transparent, fair, and easy to use.
How can I check my credit score with Borrowell?
You can sign up for a free account with Borrowell to access your credit score and credit report. Once you create an account, you can view your credit score and report as often as you like without any impact on your credit score.
Is Borrowell safe and secure to use?
Yes, Borrowell is a safe and secure platform that uses bank-level encryption to protect your personal and financial information. They also have strict privacy policies and adhere to all industry standards and regulations.
How long does it take to get a personal loan from Borrowell?
Borrowell offers personal loans with competitive interest rates and flexible repayment terms. The application process is fast and straightforward, and most borrowers can receive their funds within a few days of approval.
Can Borrowell help improve my credit score?
Yes, Borrowell offers personalized credit coaching and monitoring services to help you improve your credit score over time. They also provide helpful tips and tools to help you manage your finances more effectively and make informed decisions about credit.
Conclusion
Borrowell is a reputable Canadian fintech company that offers a range of financial products and services to help Canadians manage their finances more effectively. With Borrowell, you can access your credit score and report for free, apply for a personal loan with competitive interest rates, and receive personalized credit coaching to help you improve your credit score over time.
Overall, Borrowell is a great choice for Canadians who want to take control of their finances and make informed decisions about credit. Their platform is user-friendly, secure, and transparent, and their customer support team is always available to help you with any questions or concerns you may have.
Whether you're looking to apply for a personal loan, check your credit score, or improve your financial literacy, Borrowell has everything you need to succeed. So why wait? Sign up for a free account today and start taking control of your financial future!