In an age dominated by digital media and e-books, the allure of a physical book and the charm of an independent bookstore remain undiminished. Booktopia, an Australian online bookstore, has established itself as a prominent player in the book retail market. With an extensive collection of books, competitive pricing, and a strong commitment to customer service, Booktopia has become a beloved destination for book lovers across Australia and beyond.
In this comprehensive review, we will delve into the world of Booktopia, exploring its offerings, user experience, customer service, and more to help you make an informed decision about whether this platform is the right choice for your literary needs.
Company Overview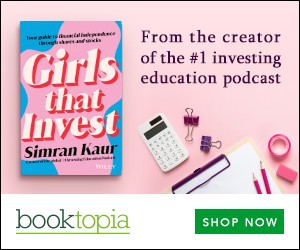 Founded in 2004 by Tony Nash, Steve Traurig, and Simon Nash, Booktopia has grown to become Australia's largest online bookstore. The company boasts a vast catalog of books, audiobooks, eBooks, and other literary-related products. Booktopia's mission is to connect readers with their favorite books and introduce them to new literary adventures while providing top-notch service.
The Booktopia Experience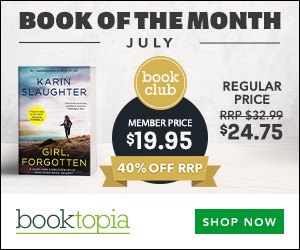 Book Selection (5/5)
One of the strongest aspects of Booktopia is its extensive catalog of books. Whether you're interested in the latest bestsellers, niche genres, academic textbooks, or hard-to-find titles, Booktopia has you covered. The platform also offers a substantial collection of eBooks and audiobooks for those who prefer digital formats. Searching for books is intuitive, thanks to their well-organized categories, and you can easily filter results by author, title, genre, or keyword.
Competitive Pricing (4/5)
Booktopia prides itself on competitive pricing, often offering books at a lower cost compared to physical stores or other online retailers. Regular promotions, discounts, and the option to purchase used or discounted books contribute to the platform's affordability. However, it's essential to note that prices can vary, so it's wise to compare the cost of your desired book on Booktopia with other sources to ensure you're getting the best deal.
User-Friendly Interface (4/5)
The Booktopia website is designed with user-friendliness in mind. Browsing for books is a straightforward experience, and the website's layout is well-structured, making it easy to find what you're looking for. The platform also offers a wishlist feature, allowing you to save books for later purchase. While the overall experience is smooth, some users might find that the site could benefit from a more modern and visually appealing design.
Customer Service (4/5)
Booktopia places a strong emphasis on customer service, and they have garnered a positive reputation for their responsiveness and willingness to assist customers. The customer service team is reachable through email and phone, and their response times are generally quick. However, some users have reported occasional issues with returns or refunds, which could be improved upon.
Shipping and Delivery (4/5)
Booktopia offers multiple shipping options, including standard, express, and international delivery. The shipping fees are reasonable, and they often run promotions that provide free delivery for purchases above a certain amount. Delivery times are generally reliable, although it can vary depending on your location. Users in remote areas may experience slightly longer shipping times.
Return and Refund Policy (3/5)
While Booktopia does have a return and refund policy in place, it may not be as seamless as some customers expect. Some users have reported issues with returning books or receiving refunds. It's essential to review their policy carefully and be prepared for potential delays and administrative hurdles when making returns.

Pros and Cons
Pros:
Vast Book Selection: Booktopia offers an extensive collection of books, eBooks, and audiobooks, covering a wide range of genres and topics.
Competitive Pricing: The platform often provides books at lower prices than other retailers, making it an economical choice for book enthusiasts.
User-Friendly Interface: The website is easy to navigate, and searching for books is straightforward, thanks to well-organized categories and search filters.
Customer Service: Booktopia is known for its attentive customer service team, which is responsive and helpful in addressing inquiries and issues.
Multiple Shipping Options: With various shipping options and reasonable fees, Booktopia offers flexibility in delivering your purchases.
Cons:
Return and Refund Process: Some users have experienced difficulties when attempting to return items or receive refunds, highlighting potential areas for improvement.
Website Design: While functional, the website's design could benefit from a more modern and visually appealing update to enhance the user experience.

Real User Reviews
To provide a balanced perspective, let's consider a few real user reviews of Booktopia:
Sarah (5/5): "I've been a Booktopia customer for years, and I can't praise them enough. The selection is vast, the prices are excellent, and the customer service has always been exceptional. This is my go-to place for all things books."
John (3/5): "I've had mixed experiences with Booktopia. While their selection and prices are generally good, I faced some issues with returns. It took a bit longer to process my return than I expected, but eventually, it was resolved."
Lisa (4/5): "Booktopia has become my favorite source for books, particularly because of the competitive prices. I've occasionally encountered minor website glitches, but overall, it's a great place for book lovers."
Conclusion
Booktopia is a reputable and reliable platform for book enthusiasts, offering a vast and diverse selection of books, eBooks, and audiobooks. Its competitive pricing, user-friendly interface, and strong customer service support make it a compelling choice for readers in Australia and beyond. However, some challenges exist in the return and refund process, which could be further streamlined to enhance the overall customer experience.
If you're looking for an online bookstore that provides a wide range of titles, competitive prices, and reliable customer service, Booktopia is undoubtedly worth considering. Whether you're a casual reader, a student in need of textbooks, or a devoted bookworm, Booktopia offers a literary wonderland waiting to be explored.