If you're in the market for a new pair of boots, shoes, or sandals, look no further than Ariat. From its humble beginnings in the 1990s, this brand has grown to become one of the most popular choices for equestrians and outdoor adventurers alike. So what makes Ariat so special? Let's take a closer look at this iconic brand and why its products are such an excellent choice.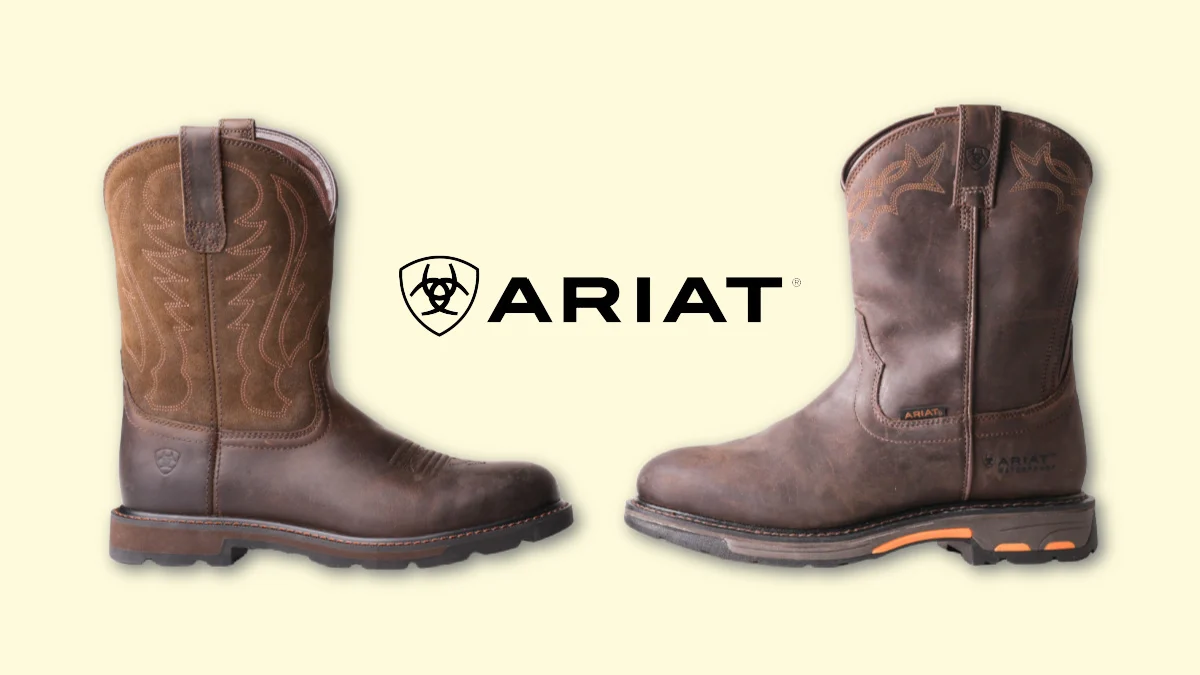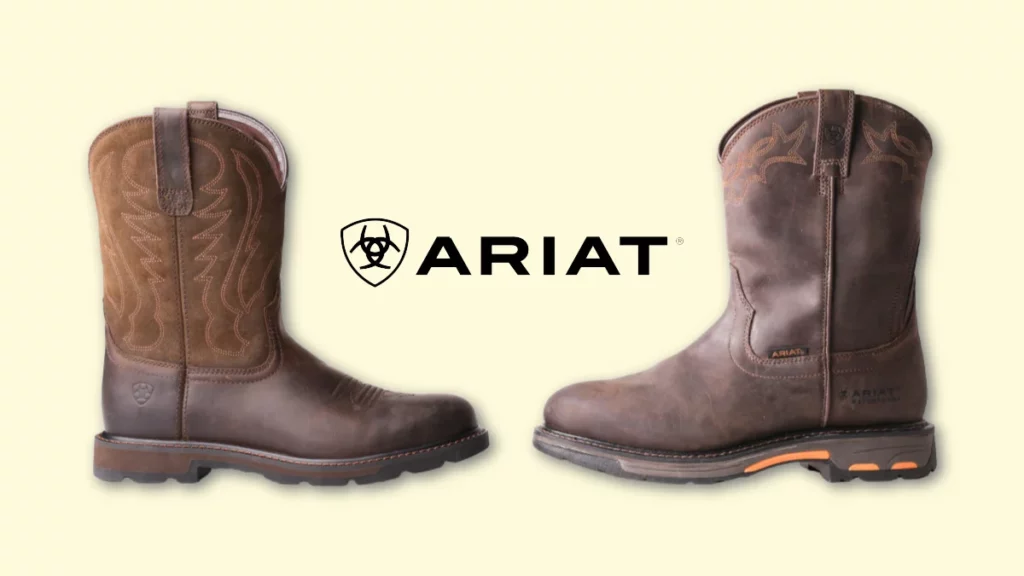 What is Ariat?
Ariat is a popular American footwear and clothing brand that specializes in equestrian-inspired products. The company was founded in 1993 by Beth Cross and Pam Parker, who wanted to create high-performance riding boots that were both comfortable and stylish. Today, Ariat offers a wide range of products, including boots, shoes, jeans, shirts, jackets, and accessories, for both men and women.
Ariat is known for its innovative technology and materials that are designed to enhance performance and comfort. For example, the brand's boots feature advanced footbed technology that provides cushioning and support, as well as moisture-wicking and odor-control technology to keep feet dry and fresh. Ariat's clothing also features innovative materials, such as moisture-wicking and stretch fabrics, to ensure comfort and flexibility.
Ariat products are popular among equestrians, ranchers, and outdoor enthusiasts, but they are also worn by people who appreciate the brand's quality and style. Ariat products are available through the company's website and at various retail locations around the world.
Ariat History
Ariat was founded in 1993 by Beth Cross and Pam Parker in Union City, California. Both women had backgrounds in the equestrian industry and were passionate about creating high-performance riding boots that combined technology, comfort, and style. They saw an opportunity to create a new kind of boot that would meet the needs of riders who demanded both function and fashion.
In the early years, Cross and Parker invested heavily in research and development to create boots with innovative features such as Duratread outsoles for durability and ATS technology for stability and support. They also collaborated with top equestrian athletes to test and refine their designs.
Ariat's boots quickly gained a following among equestrians and outdoor enthusiasts, and the company expanded its product line to include clothing and accessories. In 1995, Ariat opened its first retail store in Union City, and by 2003, the company had grown to over $100 million in annual revenue.
Today, Ariat is headquartered in Carlsbad, California, and has offices in Europe and Australia. The company's products are sold in over 50 countries and are popular among a wide range of outdoor enthusiasts and athletes. Despite its rapid growth, Ariat remains committed to its original mission of creating high-performance, comfortable, and stylish footwear and clothing for people who demand the best.
Ariat features
Quality Construction
Ariat is well known for its high-quality materials and construction techniques. Every pair of its boots is crafted from full-grain leather that is incredibly durable and comfortable. The leather is then treated with water-resistant technology to ensure it will last through any adventure you take it on. Additionally, all boots are made with a unique footbed design that offers superior cushioning while providing arch support—perfect for long days spent on your feet!
Performance Technology
In addition to quality construction, Ariat also uses advanced technologies to make sure each boot is built for performance. Its Pro Crepe Light Outsole provides optimal traction on any terrain while still remaining lightweight enough for all-day wearability. Additionally, many styles feature 4LR technology which provides both comfort and stability throughout the day. This technology includes four layers of cushioning material as well as shock absorbing foam that cushions every step you take.
Style Options
To top it off, Ariat offers plenty of style options so you can find the perfect boot for any occasion. Whether you're looking for a classic western style or something more modern, there are plenty of options available in both men's and women's sizes. Plus, with a variety of colors to choose from, you can easily find the perfect boot to match your wardrobe!
Ariat testimonials
Here are some testimonials from Ariat customers:
"I've been wearing Ariat boots for years and I wouldn't buy anything else. The quality is unbeatable, and they are so comfortable. I wear them every day, and they still look great after all these years." – Sarah, equestrian athlete.
"Ariat jeans are the best I've ever worn. They are so comfortable and stretchy, and they fit perfectly. I love the fact that they come in different inseam lengths, so I can finally wear jeans that fit me properly." – Tom, outdoor enthusiast.
"I recently bought an Ariat jacket for a hiking trip, and it was the best investment I've made in a long time. It kept me warm and dry in the rain and wind, and it still looks brand new after all that wear and tear." – Rachel, hiker.
"I'm on my feet all day for work, and Ariat shoes have been a lifesaver. They are so comfortable and supportive, and my feet don't hurt at the end of the day anymore. Plus, they look great with my work clothes." – John, retail worker.
"I'm a big fan of Ariat's equestrian clothing line. The fabrics are so high-quality and the designs are so stylish. I love wearing them to the barn and to events. They are definitely worth the investment." – Emily, equestrian enthusiast.
Conclusion:
All in all, it's easy to see why Ariat has become such a popular choice among equestrians and outdoor adventurers alike. With its high-quality construction materials, advanced performance technologies, and stylish designs, these boots combine comfort with practicality without sacrificing style or durability. Whether you need a reliable work boot or simply want something comfortable enough for all-day wearability outdoors—Ariat has got you covered!