Are you in search of a comprehensive Alamo review that covers everything about the popular car rental company? Look no further! In this article, we will take a deep dive into Alamo Rent a Car and provide you with all the information you need to know to make an informed decision when renting a car. From the company's history to its services and policies, we've got you covered.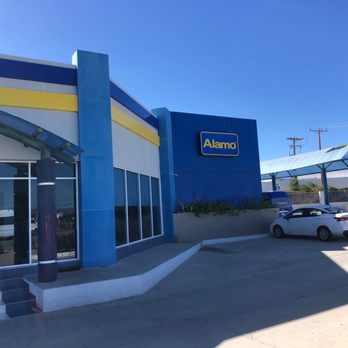 History of Alamo Rent a Car
Alamo Rent a Car was founded in 1974 in Orlando, Florida. It started as a local car rental company and later expanded to serve the needs of the airport car rental market. In 1995, Alamo introduced the first online check-in system in the car rental industry, making the rental process faster and more convenient for customers.
In 2007, Alamo became a subsidiary of Enterprise Holdings, which also owns Enterprise Rent-A-Car and National Car Rental. Today, Alamo operates in more than 1,000 locations in over 42 countries.
Services Offered by Alamo Rent a Car
Alamo Rent a Car offers a variety of services to meet the needs of different customers. Some of the services provided by Alamo include:
Car Rental: Alamo provides car rental services for personal and business use. Customers can choose from a wide range of vehicles, including economy cars, SUVs, vans, and luxury cars.
One-Way Rental: Alamo offers one-way rentals for customers who need to drop off their rental car at a different location than where they picked it up.
Airport Rental: Alamo has rental locations at major airports worldwide, making it convenient for customers to rent a car immediately after arriving at their destination.
Additional Services: Alamo provides additional services such as GPS navigation, child safety seats, and roadside assistance.
Alamo Rent-a-Car Policies
Alamo Rent a Car has several policies that customers should be aware of before renting a car. Here are some of the most important policies:
Age Requirements: The minimum age requirement to rent a car from Alamo is 21 years old. However, drivers between 21 and 24 years old will be charged a young driver fee.
Driver's License: Customers must present a valid driver's license at the time of rental. International renters must present a passport, a valid driver's license from their country of residence, and a return airline ticket.
Insurance: Alamo offers several insurance options to protect customers in case of an accident. Customers can choose to purchase Collision Damage Waiver (CDW) or Loss Damage Waiver (LDW) insurance. Personal Accident Insurance (PAI) and Personal Effects Coverage (PEC) are also available.
Fuel Policy: Alamo has a fuel policy that requires customers to return the rental car with the same amount of fuel as when they picked it up. Customers who fail to do so will be charged a refueling fee.
Cancellation Policy: Alamo has a cancellation policy that allows customers to cancel their reservation up to 24 hours before the pickup time without incurring any charges.
How do you rent a car from Alamo?
When you select your rental car online or in the Alamo app, you have multiple options for body style and vehicle type. Alamo offers both automatic- and manual-transmission cars, SUVs, vans, and trucks, including economy, fuel-efficient, luxury, sports, and muscle cars.
Once you make a reservation, you can modify or cancel it using Alamo's website or the app. On the day of your reservation, you have the option to check in online and go straight to your rental when you arrive.
Alamo prices
Alamo rentals typically cost from $90 to $160 per day and $300 to $800 weekly. Small economy cars usually fall at the lower end of the range; you'll have to pay more for large premium vehicles. The company offers many deals and coupons, including for last-minute rentals, military personnel, one-way travel, and upgrades. Be sure to factor in the costs of add-ons, insurance, and the cost of gas. Alamo might also charge a fee for drivers aged 21 through 24.