AARP, or the American Association of Retired Persons, is a nonprofit organization dedicated to empowering people aged 50 and older to live their best lives. With a wide range of resources and benefits, AARP membership has become increasingly popular among seniors and retirees.
In this article, we will explore the features, benefits, costs, eligibility, and reviews of AARP membership to help you determine if it's the right fit for you.
Table of Contents
What is AARP?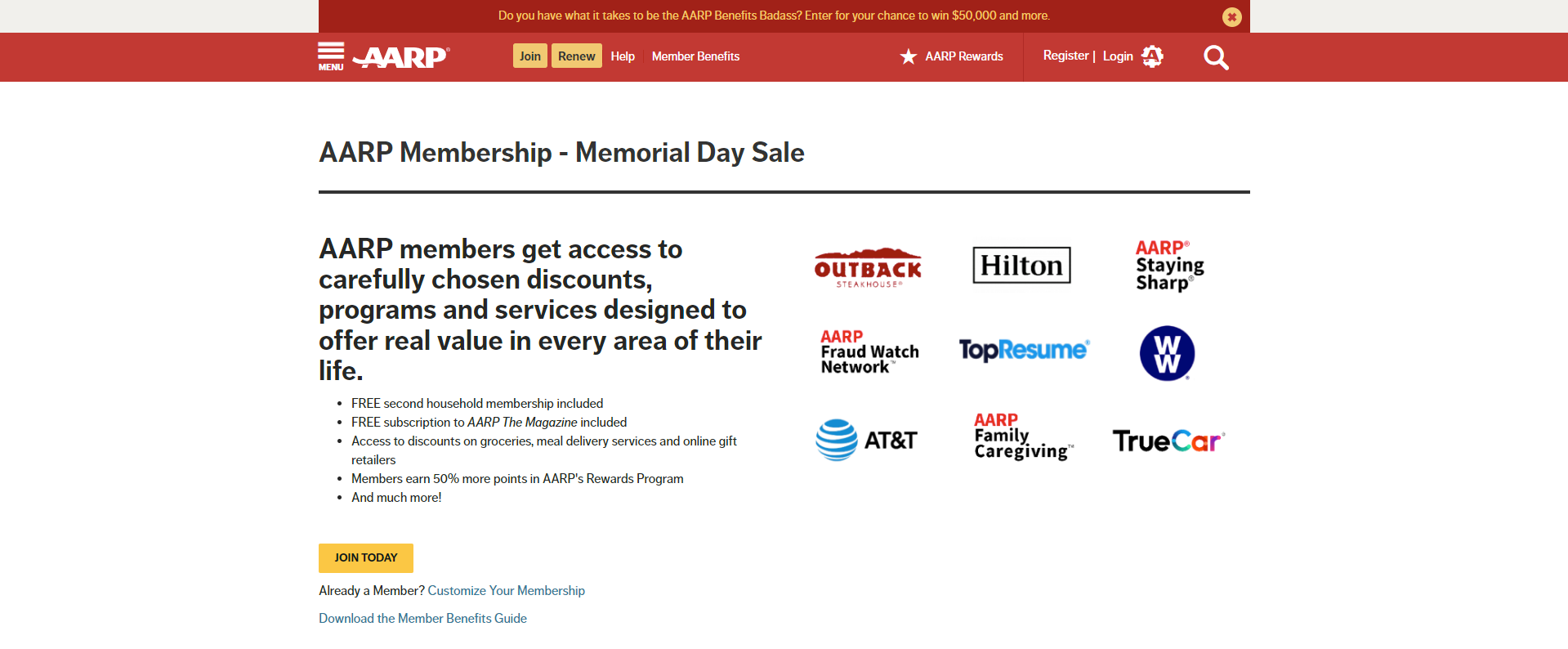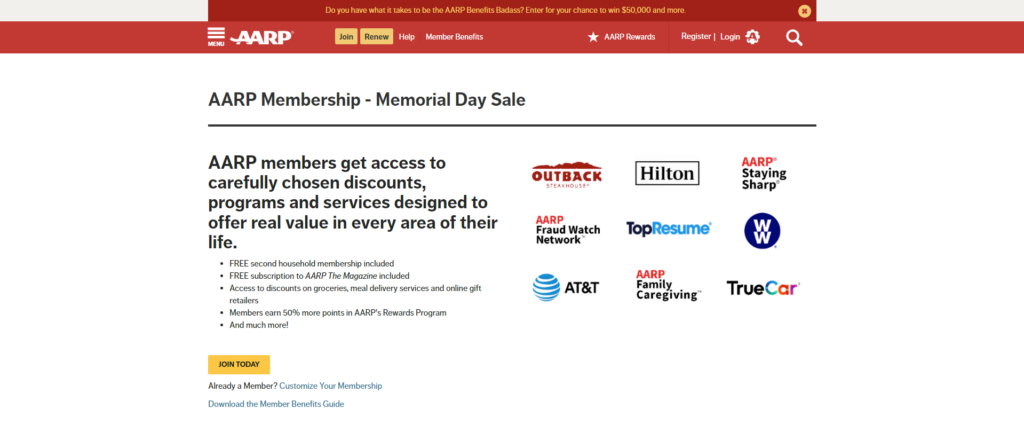 AARP is a membership organization that offers a multitude of benefits and resources tailored to the needs and interests of individuals aged 50 and above. Founded in 1958, AARP has grown to become a trusted advocate for older Americans, providing a platform for social connection, health and wellness support, financial advice, and more.
Benefits of AARP Membership
Health and Wellness: AARP members gain access to a wide range of health and wellness resources, including discounts on prescription medications, health insurance options, fitness programs, and educational materials on healthy aging.
Financial Security: AARP offers financial planning tools, retirement calculators, and resources to help members navigate retirement and make informed financial decisions. Additionally, AARP members enjoy discounts on various financial products and services.
Travel and Entertainment: AARP provides discounts on hotels, rental cars, cruises, and vacation packages, allowing members to explore the world at affordable rates. Members also gain access to exclusive entertainment offers, such as discounted movie tickets and concert tickets.
Advocacy and Community Engagement: AARP advocates for issues that affect older adults, such as healthcare, Social Security, and Medicare. Members can participate in advocacy efforts and connect with like-minded individuals through local chapters, online communities, and volunteer opportunities.
Cost of AARP Membership
AARP membership comes with an annual fee, which is currently $16 per year for an individual membership. Additional discounts are available for multi-year memberships. The cost of membership is reasonable considering the extensive benefits and savings available to members.
AARP Membership Eligibility
To join AARP, individuals must be aged 50 or older. Membership is open to anyone in the United States, regardless of employment status or retirement. AARP membership also extends to spouses or partners of eligible individuals, regardless of their age.
AARP Membership Discounts
One of the significant advantages of AARP membership is the access to exclusive discounts and savings. Members can enjoy savings on dining, shopping, entertainment, travel, and more. From restaurants to car rentals, AARP offers a wide range of discounts that can help members save money in their everyday lives.
AARP Membership Services
AARP provides a plethora of services to its members. These include:
The AARP Magazine: Members receive a subscription to the AARP Magazine, a widely recognized publication that covers topics relevant to older adults, such as health, finance, travel, and lifestyle.
Online Resources: AARP's website offers a wealth of resources, including articles, guides, interactive tools, and member-exclusive content. Members can access information on healthcare, retirement planning, consumer protection, and more.
Social Engagement: AARP facilitates social connections among members through online forums, local events, and interest-based groups. These platforms provide opportunities to connect with others who share similar interests and experiences.
Advocacy and Community
AARP is committed to advocating for the rights and needs of older adults. The organization actively engages in lobbying efforts to influence public policies that impact seniors. AARP also promotes community engagement through volunteer programs, educational initiatives, and partnerships with local organizations.
Customer Support
AARP provides excellent customer support to its members. Members can reach out to the customer service team for assistance with membership-related queries, benefits, discounts, and any other concerns. The support team is readily available via phone, email, and online chat.
How to Join AARP
Joining AARP is a straightforward process. Interested individuals can visit the official AARP website or contact the membership department directly. The online membership application requires basic personal information, and payment can be made securely through various methods.
Membership Requirements
AARP Membership Requirements: To become a member of AARP, you must meet the following requirements:
Age: AARP membership is open to individuals who are 50 years of age or older.
Geographic Eligibility: Membership is available to residents of the United States and its territories, as well as Americans living abroad.
Membership Fee: AARP requires an annual membership fee, which can be paid via different payment options such as credit card, check, or electronic fund transfer.
AARP Membership Card
AARP Membership Card: The AARP membership card holds significance and serves as proof of membership. Here's what you should know about it:
Card Issuance: After joining AARP or renewing your membership, you will receive an AARP membership card.
Identifying Benefits: The membership card allows you to access discounts and benefits offered by AARP's partners, both online and at physical locations.
Carry It with You: Keep your membership card with you when taking advantage of AARP discounts or participating in AARP events. It may be required to validate your eligibility.
Digital Card: AARP also offers a digital membership card through the AARP Now app, which allows members to access their benefits conveniently on their smartphones.
AARP Membership Pros and Cons
Pros:
Extensive benefits and discounts tailored for individuals aged 50 and above.
AARP advocates for important issues affecting older adults.
Access to a wide range of resources, including health and wellness, financial planning, and entertainment.
Social engagement opportunities through local chapters, online communities, and volunteer programs.
Cons:
Membership fee required, although it is relatively affordable.
Some discounts may have restrictions or limited availability.
Certain benefits may vary depending on location.
AARP Membership Reviews
AARP membership has garnered generally positive reviews from its members. Many appreciate the valuable discounts, advocacy efforts, and resources provided by AARP. The community engagement and opportunities for social connection have also received praise. However, it's essential to read individual reviews and consider personal needs to determine if AARP membership aligns with one's specific requirements.
Frequently Asked Questions (FAQs)
Is AARP membership only for retired individuals?
AARP membership is open to anyone aged 50 and above, regardless of employment or retirement status.
Can I join AARP if I live outside the United States?
AARP membership is primarily designed for individuals residing in the United States, but some benefits may extend to international locations. It's recommended to check the specific benefits available in your country.
Are AARP discounts available for online purchases?
Yes, AARP offers online discounts for various products and services. Members can access these discounts by logging into their AARP accounts.
Can I cancel my AARP membership at any time?
Yes, members can cancel their AARP membership at any time by contacting the customer support team.
Conclusion
AARP membership offers a wide array of benefits and resources tailored for individuals aged 50 and above. From health and wellness support to financial planning tools, travel discounts, and advocacy efforts, AARP strives to enhance the lives of its members. By considering the features, costs, and reviews, individuals can determine if AARP membership aligns with their needs and goals in the next chapter of their lives.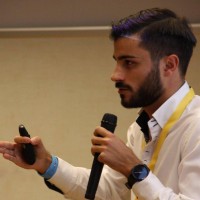 Passione per l'informatica da sempre. Vivo di iPhone e Evernote, la vita paperless inizia a piacermi. Studio ingegneria informatica, ma più scrivo codice più voglio scrivere testi.