August is a fantastic month for travel, offering an array of destinations around the world that are perfect for summer vacations. Whether you're seeking stunning beaches, vibrant festivals, or breathtaking landscapes, there's a destination to suit every traveler's taste. In this article, we will explore the 15 best places to travel in August, ensuring you have a memorable and enjoyable getaway.
Bali, Indonesia – Experience Paradise on Earth
Bali is an island paradise that boasts stunning beaches, lush rice terraces, and a vibrant cultural scene. In August, the weather is perfect for exploration, with warm temperatures and low humidity. Relax on the golden beaches of Kuta, experience the spiritual ambiance of Ubud, or indulge in water sports in Nusa Dua. Bali offers a harmonious blend of relaxation and adventure, making it an ideal destination for travelers seeking a diverse and enriching experience.
KeyPoints
Beaches: Bali boasts stunning beaches with crystal-clear waters, perfect for swimming and sunbathing.
Temples: The island is home to ancient temples, such as Tanah Lot, offering a glimpse into Bali's rich cultural heritage.
Rice Terraces: Experience the beauty of Bali's iconic rice terraces in places like Tegalalang, a photographer's paradise.
Traditional Dance: Witness captivating traditional Balinese dance performances showcasing local art and culture.
Waterfalls: Explore the enchanting waterfalls, like Tegenungan, surrounded by lush greenery and tranquility.
Barcelona, Spain – The Essence of Catalan Culture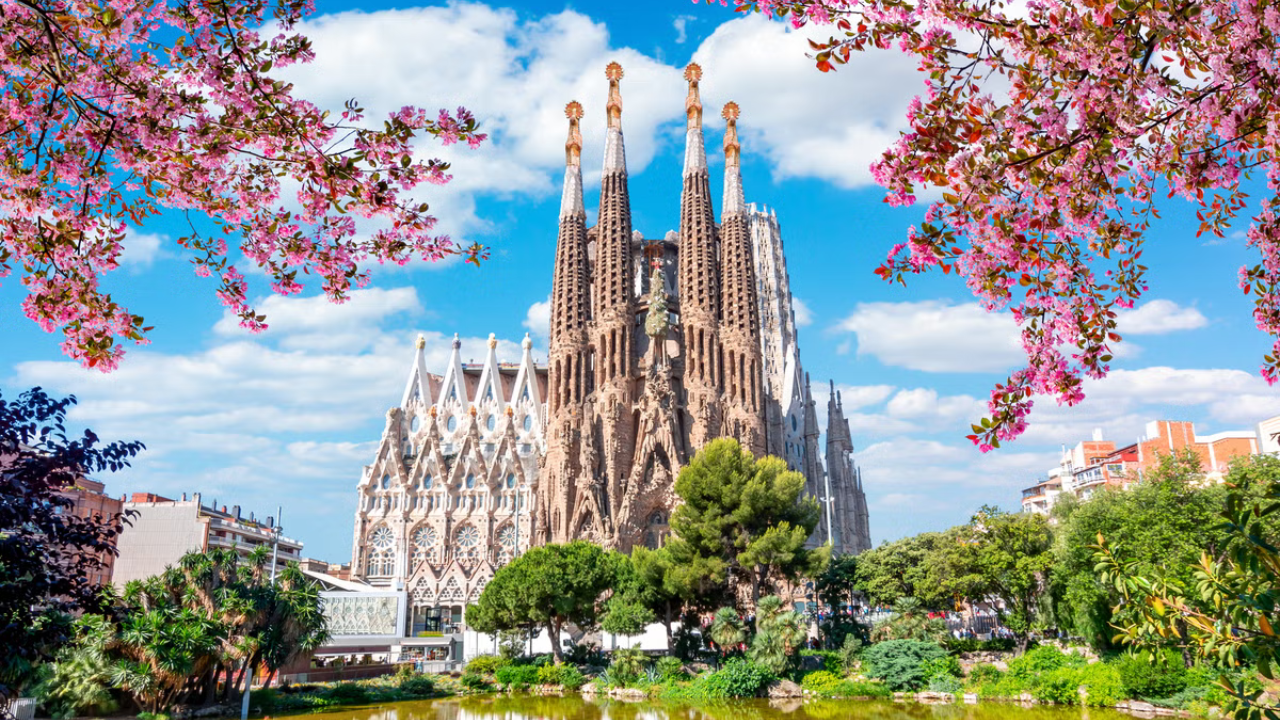 August is a lively time to visit Barcelona, with numerous festivals and events taking place throughout the month. The city comes alive with colorful celebrations, including the Festa Major de Gracia and the Barcelona International Jazz Festival. Immerse yourself in the rich Catalan culture, explore the architectural marvels of Antoni Gaudi, and savor delicious tapas in bustling local markets. Barcelona promises an exciting and culturally immersive vacation for all visitors.
KeyPoints
Architecture: Barcelona is renowned for its unique architecture, including Gaudi's masterpiece, Sagrada Familia.
Tapas: Indulge in a delightful culinary experience with a variety of mouthwatering tapas in local bars.
La Rambla: Stroll along the famous boulevard, La Rambla, bustling with street performers and shops.
Park Güell: Visit this whimsical park designed by Gaudi, offering panoramic views of the city.
Camp Nou: Football fans can't miss a visit to Camp Nou, FC Barcelona's iconic stadium.
Maui, Hawaii – Tropical Bliss in the Pacific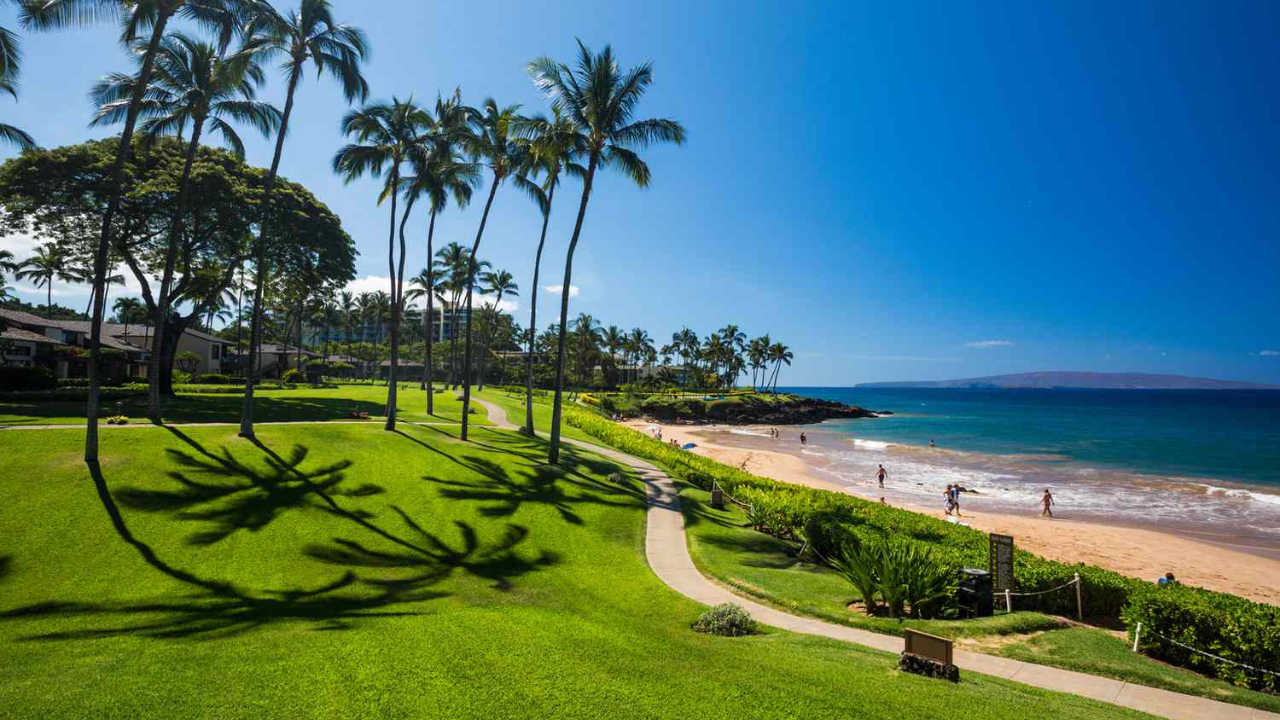 Maui, the second-largest Hawaiian island, is a dreamy destination for an August getaway. With its breathtaking beaches, lush landscapes, and inviting waters, Maui offers a tropical paradise for travelers. Take a scenic drive along the Road to Hana, snorkel with sea turtles in Molokini, or witness the sunrise from the summit of Haleakala volcano. Maui's charm lies in its diverse natural beauty, making it a must-visit destination for nature enthusiasts and beach lovers alike.
KeyPoints
Beaches: Maui boasts some of the world's most beautiful beaches, perfect for swimming, surfing, and relaxation.
Road to Hana: Take a scenic drive along the breathtaking Road to Hana, with waterfalls and lush landscapes.
Haleakala: Witness the sunrise from the summit of Haleakala volcano, a stunning and memorable experience.
Snorkeling: Explore the vibrant underwater world by snorkeling in Molokini Crater and other coral reefs.
Luau: Immerse yourself in Hawaiian culture by attending a traditional luau with hula dancing and delicious food.
Amsterdam, Netherlands – Art, History, and Charm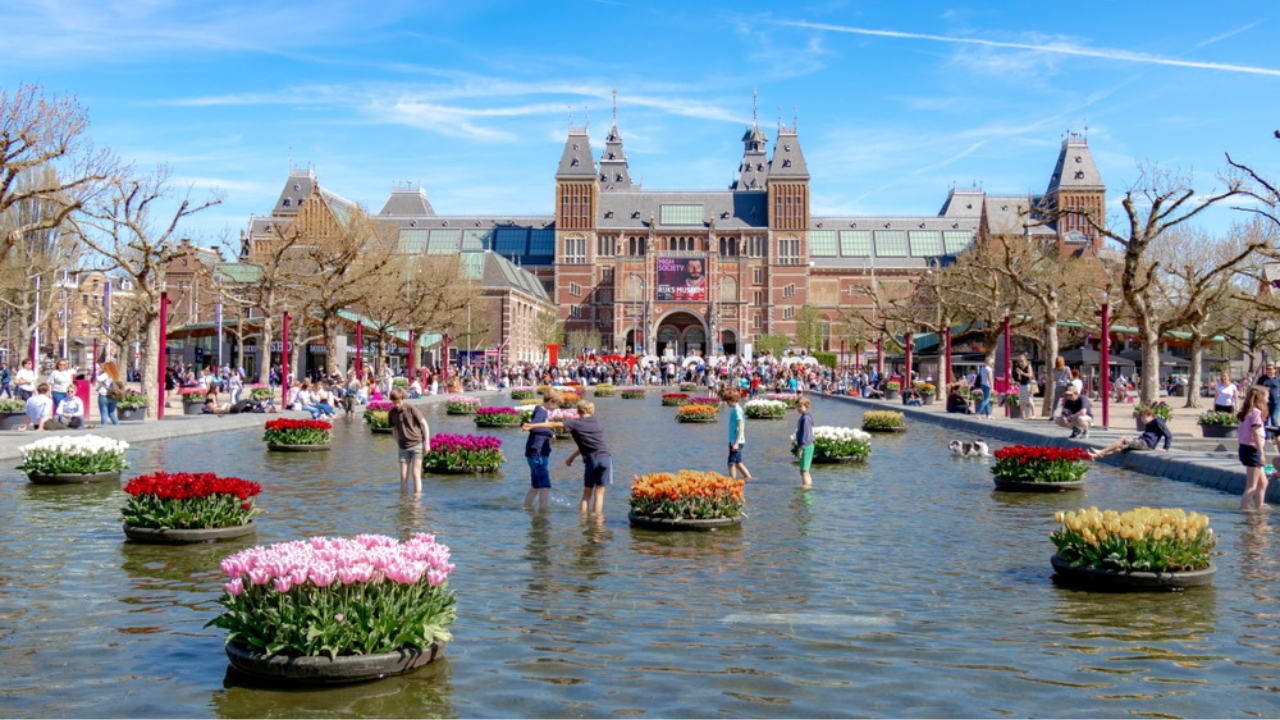 Amsterdam, the capital of the Netherlands, is a city that seamlessly blends history with modernity. In August, the city experiences pleasant weather, making it an ideal time for exploring its picturesque canals and vibrant neighborhoods. Visit world-class museums such as the Rijksmuseum and the Van Gogh Museum, rent a bike to tour the city like a local, and enjoy the laid-back atmosphere of the cafe culture. Amsterdam's charm and cultural richness will undoubtedly leave a lasting impression on any traveler.
KeyPoints
Canals: Explore Amsterdam's picturesque canals, best experienced through a boat tour or leisurely stroll.
Museums: Visit world-class museums like the Rijksmuseum and Van Gogh Museum, housing iconic art collections.
Bicycling: Embrace the city's cycling culture and rent a bike to explore Amsterdam like a local.
Anne Frank House: Learn about history at the Anne Frank House, a poignant reminder of WWII's impact.
Tulip Fields: During spring, admire the colorful tulip fields surrounding Amsterdam, a sight to behold.
Santorini, Greece – A Postcard-Perfect Island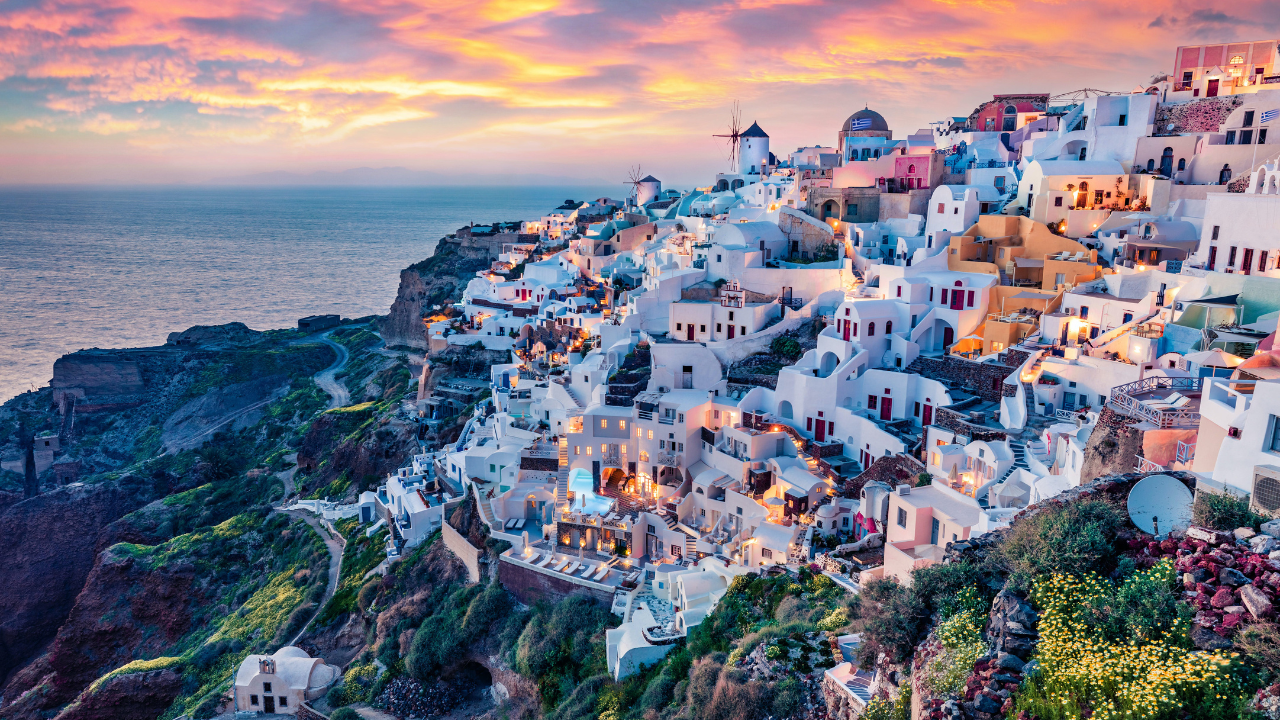 Santorini is a Greek island that seems straight out of a postcard, with its whitewashed buildings overlooking the sparkling Aegean Sea. August is a popular time to visit Santorini, but the island's allure remains intact. Explore the charming villages of Oia and Fira, indulge in delectable Greek cuisine, and witness the mesmerizing sunset views from the cliffs. Santorini's romantic ambiance and captivating vistas make it an excellent choice for couples and honeymooners.
KeyPoints
Caldera Views: Enjoy breathtaking views of the caldera and Aegean Sea from picturesque cliffside villages.
Sunsets: Witness mesmerizing sunsets from Oia, a magical moment not to be missed.
White-washed Architecture: Explore the charming villages with their iconic white-washed buildings.
Santorini Wines: Discover unique local wines and visit traditional wineries on the island.
Red Beach: Visit the unique Red Beach with its striking red volcanic cliffs and clear blue waters.
Dubrovnik, Croatia – History and Beauty on the Adriatic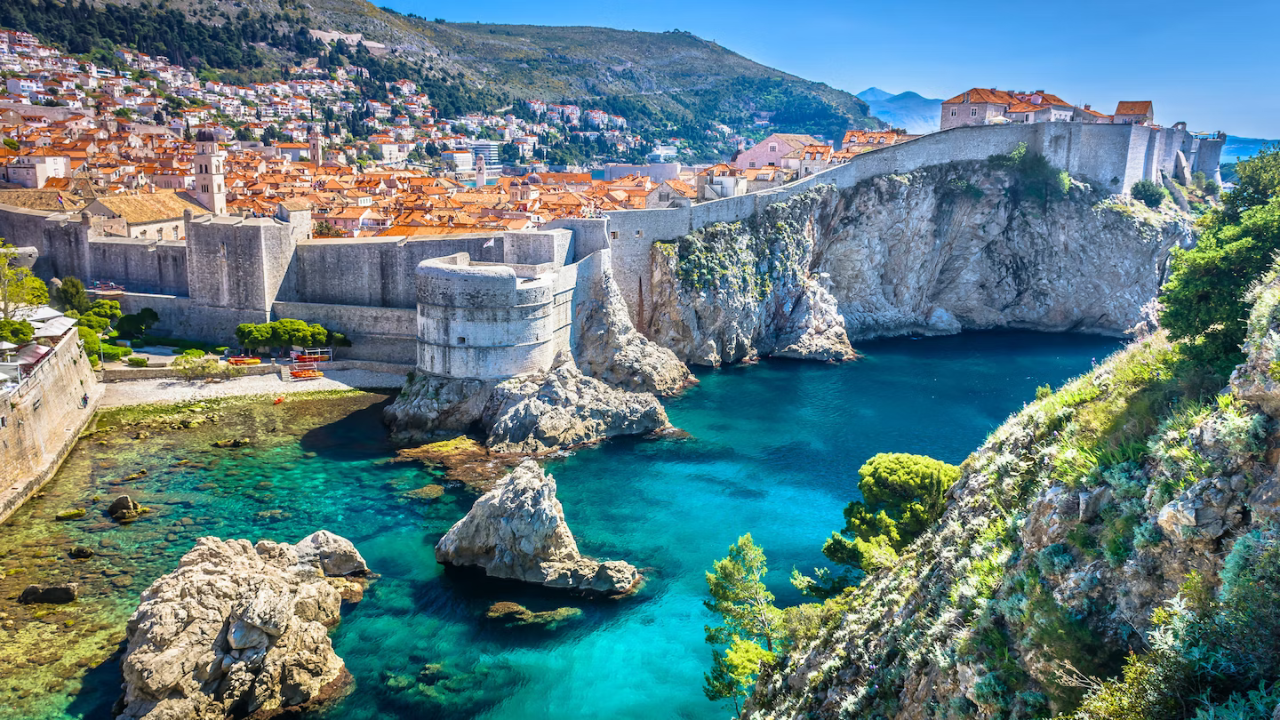 Dubrovnik, often referred to as the "Pearl of the Adriatic," is a city steeped in history and surrounded by impressive medieval walls. August provides pleasant weather for exploring the Old Town, a UNESCO World Heritage Site, and its many cultural landmarks. Walk along the ancient city walls, take a cable car to Mount Srd for panoramic views, and relax on the beautiful beaches along the Adriatic coastline. Dubrovnik's historical significance and coastal beauty make it a unique and unforgettable destination.
KeyPoints
Old Town: Explore the historic Old Town, a UNESCO World Heritage Site, with its charming cobblestone streets.
City Walls: Walk along the impressive medieval city walls for panoramic views of the Adriatic Sea.
Game of Thrones: Discover locations from the popular TV series, "Game of Thrones," filmed in Dubrovnik.
Lokrum Island: Take a short boat ride to Lokrum Island, a peaceful nature reserve with botanical gardens.
Seafood Delights: Indulge in delicious seafood dishes at local restaurants, a treat for food lovers.
Rio de Janeiro, Brazil – The Carnival City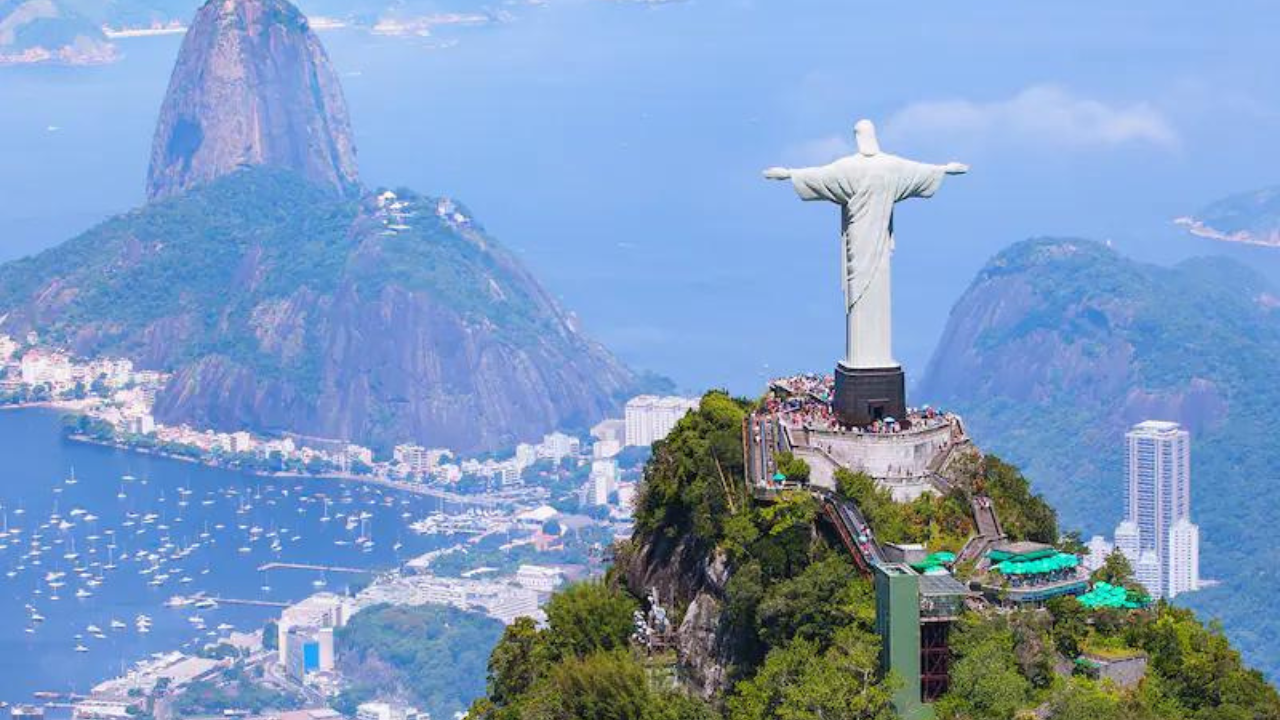 Rio de Janeiro is synonymous with lively carnival celebrations, but the city offers an incredible experience year-round. In August, Rio's vibrant culture, stunning beaches like Copacabana and Ipanema, and iconic landmarks such as Christ the Redeemer are all awaiting your visit. Indulge in Brazilian samba and caipirinhas, hike through the Tijuca National Park, and soak in the city's infectious energy. Rio de Janeiro is a city that knows how to have fun, making it a thrilling destination for travelers seeking excitement and entertainment.
KeyPoints
Copacabana Beach: Relax on the famous Copacabana Beach, an iconic destination for sunbathing and beach sports.
Christ the Redeemer: Visit the towering Christ the Redeemer statue for panoramic views of Rio de Janeiro.
Carnival: Experience the vibrant and energetic Rio Carnival, one of the world's most famous festivals.
Sugarloaf Mountain: Take a cable car ride to the top of Sugarloaf Mountain for stunning city and ocean vistas.
Samba Music: Enjoy the lively rhythms of Samba music, a vital part of Rio's rich cultural heritage.
Reykjavik, Iceland – Land of Fire and Ice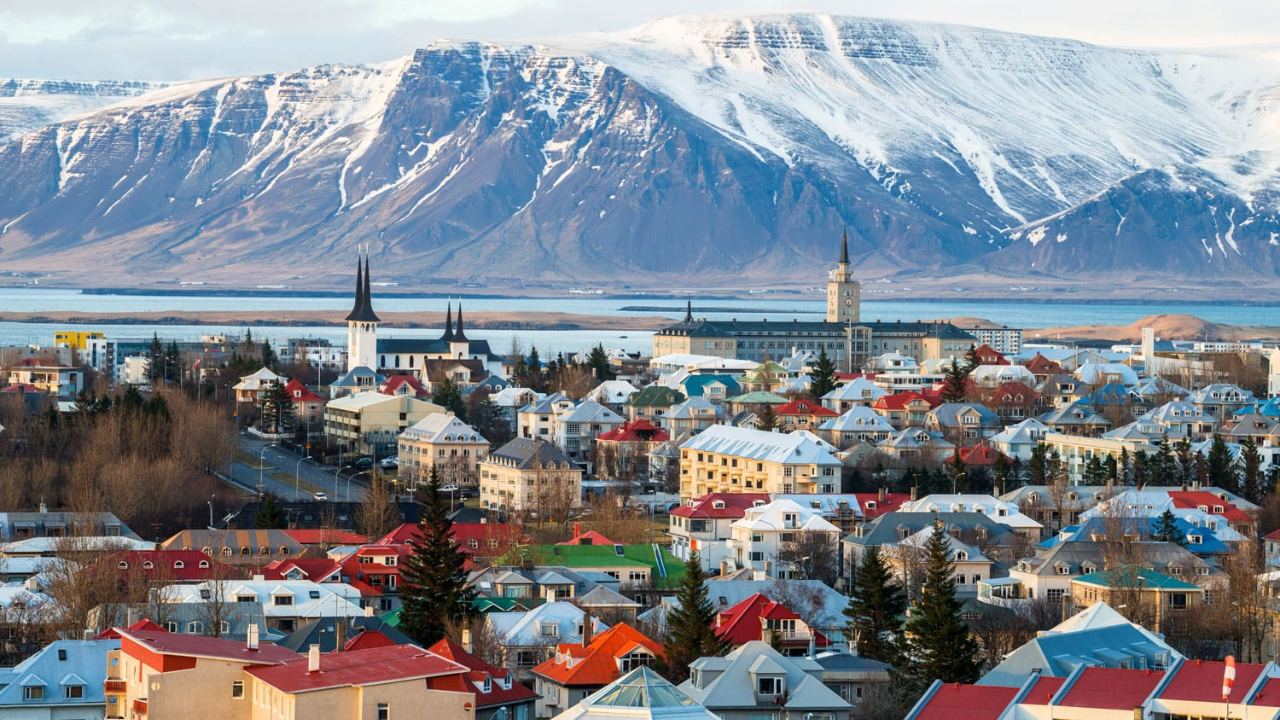 Iceland's capital, Reykjavik, is a unique destination that promises otherworldly landscapes and fascinating natural phenomena. In August, the weather is milder, making it an excellent time for outdoor activities. Explore the Golden Circle, comprising Geysir, Gullfoss, and Thingvellir National Park, take a dip in the geothermal waters of the Blue Lagoon, and embark on a thrilling whale-watching tour. Reykjavik's natural wonders and Nordic charm make it an ideal location for adventurous travelers.
KeyPoints
Northern Lights: Witness the awe-inspiring Northern Lights, a natural phenomenon visible in Reykjavik.
Blue Lagoon: Relax in the geothermal waters of the famous Blue Lagoon spa, a rejuvenating experience.
Hallgrímskirkja: Visit the iconic Hallgrímskirkja church, offering panoramic views of the city.
Golden Circle: Explore the Golden Circle route, featuring geysers, waterfalls, and Thingvellir National Park.
Harpa Concert Hall: Attend a performance at the modern and architecturally stunning Harpa Concert Hall.
Read Also:- 11 Best Luxury Hotels in Milan, Italy
Kenya, Africa – Safari Adventure Extraordinaire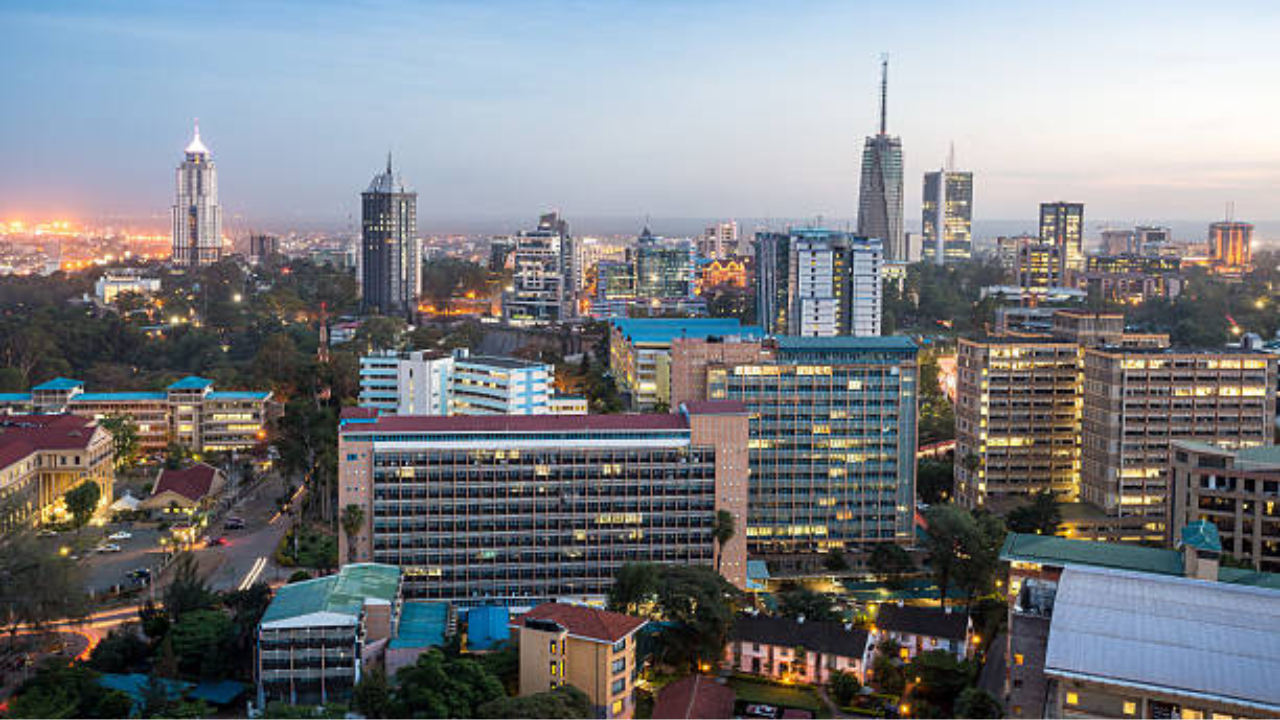 August marks the Great Migration in Kenya's Maasai Mara National Reserve, where millions of wildebeests and zebras cross the plains in search of greener pastures. Witnessing this spectacular event is a once-in-a-lifetime experience for wildlife enthusiasts. Besides the safari adventure, Kenya offers diverse landscapes, including the mesmerizing Rift Valley and stunning Indian Ocean beaches. Explore the vibrant culture of Nairobi, interact with the Maasai tribes, and immerse yourself in Kenya's natural beauty and wildlife.
KeyPoints
Maasai Mara: Experience the world-renowned Maasai Mara National Reserve, famous for its wildlife and the Great Migration.
Safari Adventure: Embark on thrilling safaris to spot the Big Five and other unique African wildlife.
Diverse Landscapes: Discover Kenya's diverse landscapes, from savannas to mountains and beautiful coastline.
Maasai Culture: Interact with the Maasai tribes and learn about their rich cultural heritage.
Indian Ocean Beaches: Relax on the pristine beaches of the Kenyan coast, offering a perfect blend of safari and beach experiences.
Yellowstone National Park, USA – Untamed Wilderness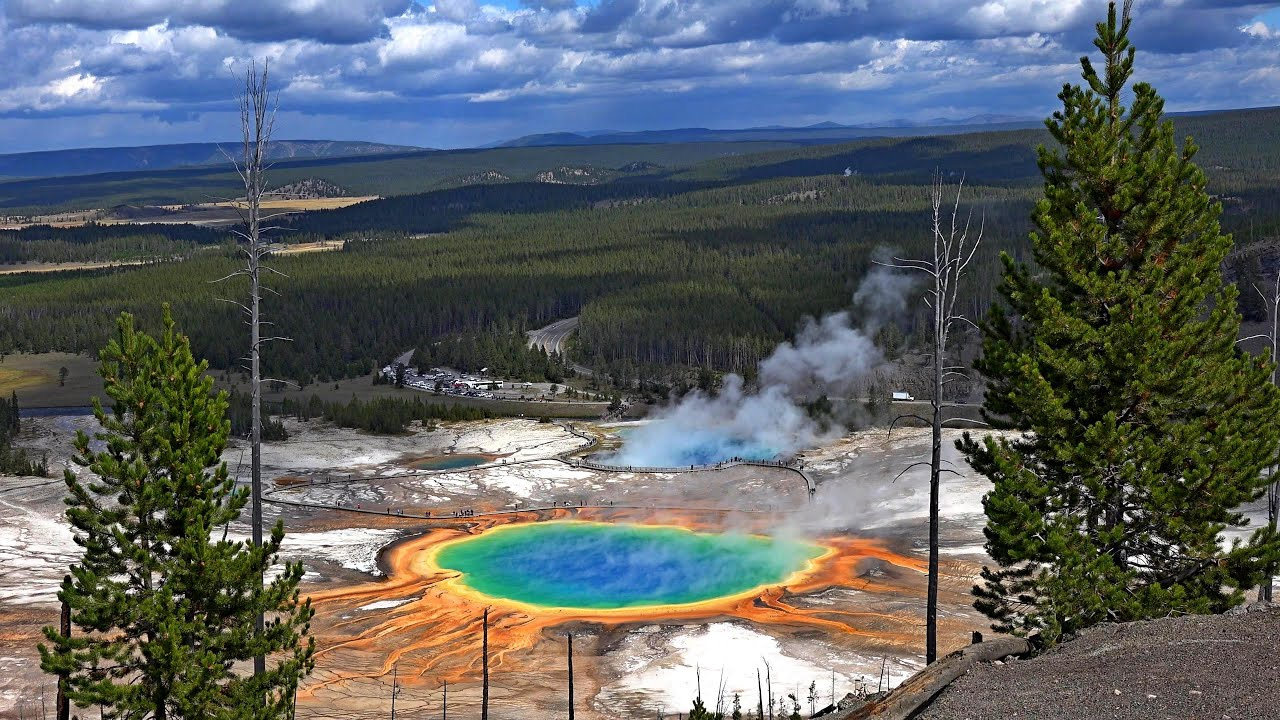 Yellowstone National Park, America's first national park, is a natural wonderland of geysers, hot springs, and diverse wildlife. August is an excellent time to visit, as the park is teeming with wildlife, and the weather is perfect for outdoor exploration. Witness the eruption of the Old Faithful geyser, hike to the Grand Canyon of the Yellowstone, and keep an eye out for bison, wolves, and grizzly bears. Yellowstone's untouched wilderness and geothermal wonders make it an unforgettable destination for nature lovers.
KeyPoints
Geysers: Witness the iconic Old Faithful and other geysers erupting in Yellowstone's geothermal wonders.
Wildlife: Spot diverse wildlife, including bison, elk, wolves, and grizzly bears, in their natural habitat.
Grand Canyon: Explore the breathtaking Grand Canyon of the Yellowstone, a stunning canyon with waterfalls.
Hot Springs: Discover vibrant hot springs like the Grand Prismatic Spring, displaying vivid colors.
Outdoor Activities: Engage in hiking, camping, and photography amidst Yellowstone's untamed wilderness.
Phuket, Thailand – Exotic Beaches and Vibrant Nightlife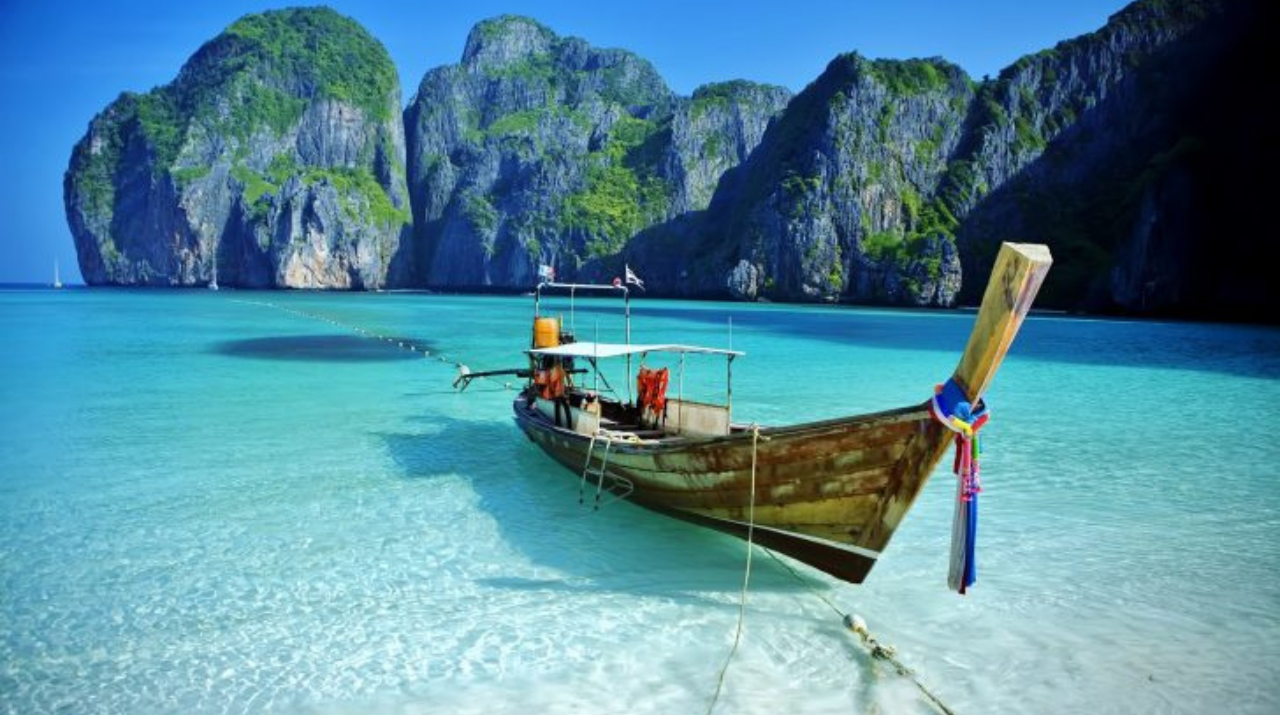 Phuket is a tropical paradise that offers stunning beaches, vibrant nightlife, and a rich cultural heritage. August is an ideal time to visit as the island experiences fewer crowds. Relax on the famous Patong Beach, explore the bustling Phuket Town, and take a boat tour to the nearby Phi Phi Islands. Phuket's exotic charm, warm hospitality, and delicious Thai cuisine create an ideal vacation destination for beach lovers and party enthusiasts alike.
KeyPoints
Beaches: Enjoy the beautiful beaches of Phuket, such as Patong, Kata, and Karon.
Phi Phi Islands: Take a boat tour to the stunning Phi Phi Islands for snorkeling and scenic views.
Nightlife: Experience vibrant nightlife in Patong with bars, clubs, and lively entertainment.
Wat Chalong: Visit the revered Wat Chalong, one of Phuket's most important Buddhist temples.
Thai Cuisine: Indulge in delicious Thai cuisine at local restaurants and street food stalls.
New Zealand – A Diverse Natural Wonderland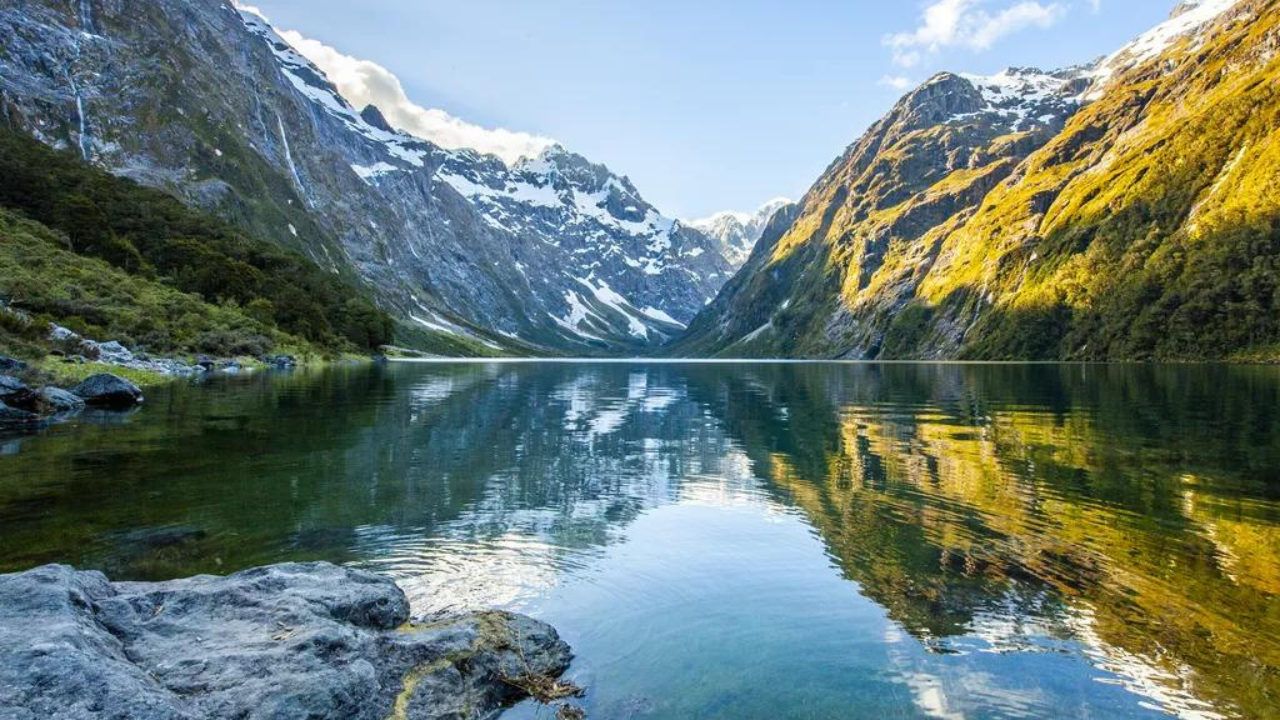 New Zealand is a land of diverse landscapes, from pristine beaches to snow-capped mountains and lush rainforests. August is the perfect time to visit the South Island's ski resorts for winter sports enthusiasts, while the North Island offers milder temperatures for exploration. Discover the breathtaking Fiordland National Park, experience Maori culture in Rotorua, and hike in the enchanting Tongariro National Park. New Zealand's natural wonders and adventurous spirit make it a bucket-list destination for travelers seeking unforgettable experiences.
KeyPoints
Lord of the Rings: Explore filming locations of the famous movie series in the beautiful New Zealand landscapes.
Milford Sound: Cruise through the stunning Milford Sound, surrounded by majestic fjords and waterfalls.
Adventure Sports: Engage in thrilling adventure sports like bungee jumping, skydiving, and white-water rafting.
Maori Culture: Immerse yourself in the rich Maori culture, traditions, and authentic hangi feasts.
Fiordland National Park: Discover the pristine wilderness of Fiordland, a UNESCO World Heritage Site.
Alaska, USA – Majestic Glaciers and Wildlife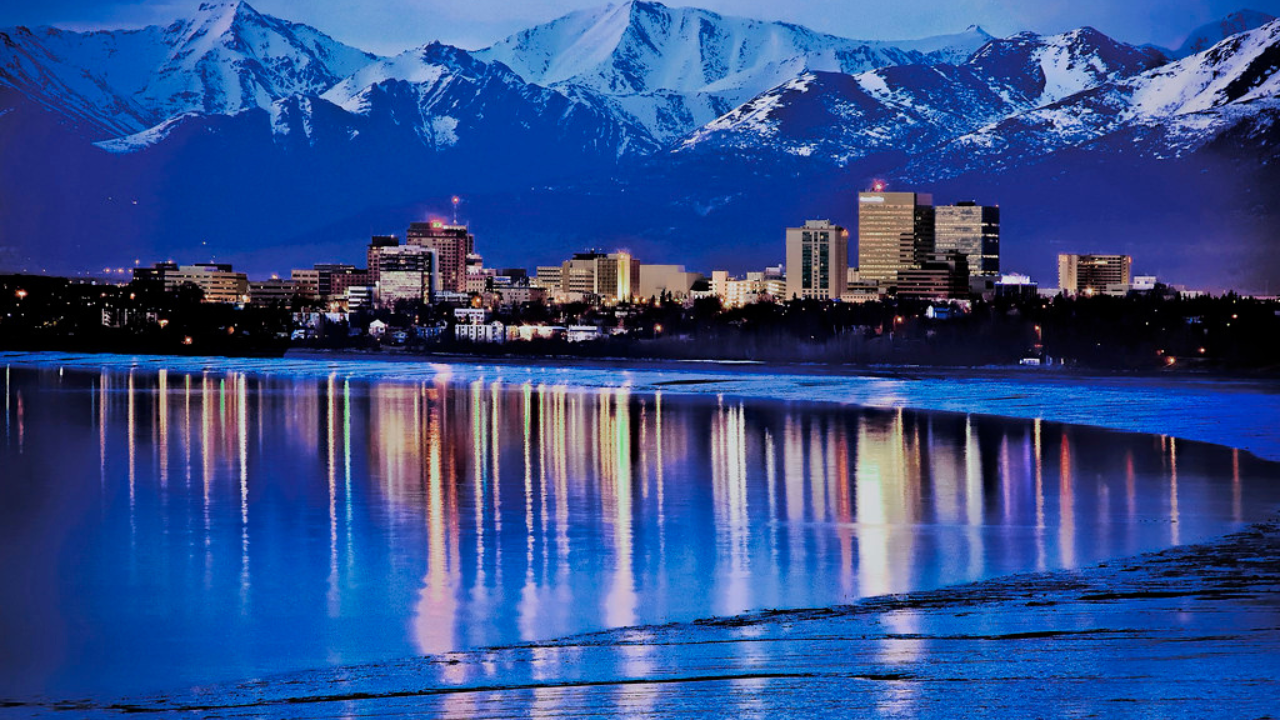 August is an excellent time to explore the rugged wilderness of Alaska, the USA's largest state. Witness majestic glaciers, towering mountains, and abundant wildlife. Take a cruise through the Inside Passage, visit Denali National Park, and marvel at the Northern Lights in Fairbanks. Alaska's remote and pristine landscapes offer a sense of adventure and awe-inspiring beauty, making it a dream destination for nature enthusiasts and wilderness explorers.
KeyPoints
Glaciers: Witness awe-inspiring glaciers like Mendenhall Glacier and Hubbard Glacier.
Wildlife: Spot diverse wildlife, including bears, moose, whales, and bald eagles.
Denali National Park: Explore the vast wilderness and rugged beauty of Denali National Park.
Northern Lights: Experience the magical Northern Lights dancing across the Alaskan skies.
Outdoor Adventures: Engage in outdoor activities like hiking, fishing, and kayaking in Alaska's stunning landscapes.
Edinburgh, Scotland – The Enchanting Scottish Capital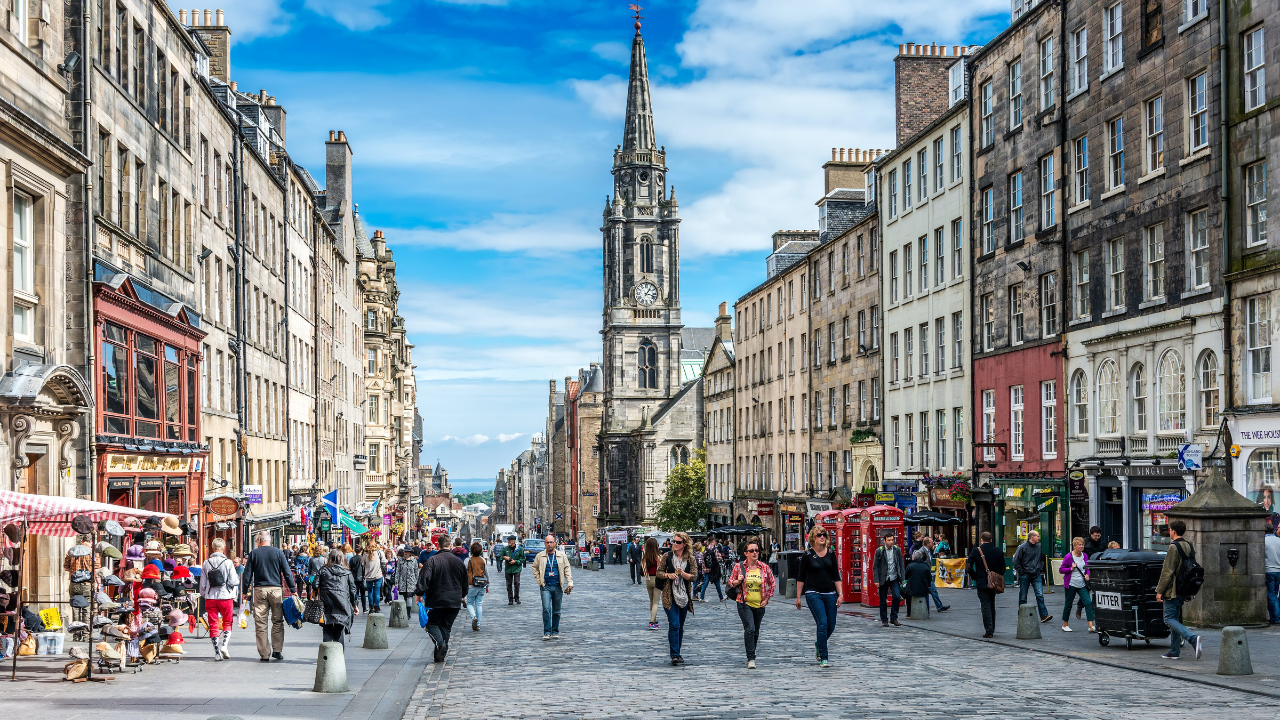 Edinburgh, Scotland's capital, is a city steeped in history and culture. In August, the city hosts the Edinburgh Festival Fringe, the world's largest arts festival, attracting performers and visitors from across the globe. Explore the historic Edinburgh Castle, stroll along the Royal Mile, and hike up Arthur's Seat for panoramic views of the city. Edinburgh's charming streets, rich history, and lively festivals make it a captivating destination for travelers seeking both tradition and modernity.
KeyPoints
Edinburgh Castle: Visit the historic Edinburgh Castle, perched on an ancient volcanic rock.
Royal Mile: Explore the iconic Royal Mile, a bustling street with shops, pubs, and historical landmarks.
Arthur's Seat: Hike up Arthur's Seat for panoramic views of the city and surrounding landscapes.
Edinburgh Festival Fringe: Experience the world's largest arts festival, filled with performances and events.
Scottish Culture: Immerse yourself in Scottish culture, including traditional music, kilts, and haggis.
Montreal, Canada – A Fusion of Cultures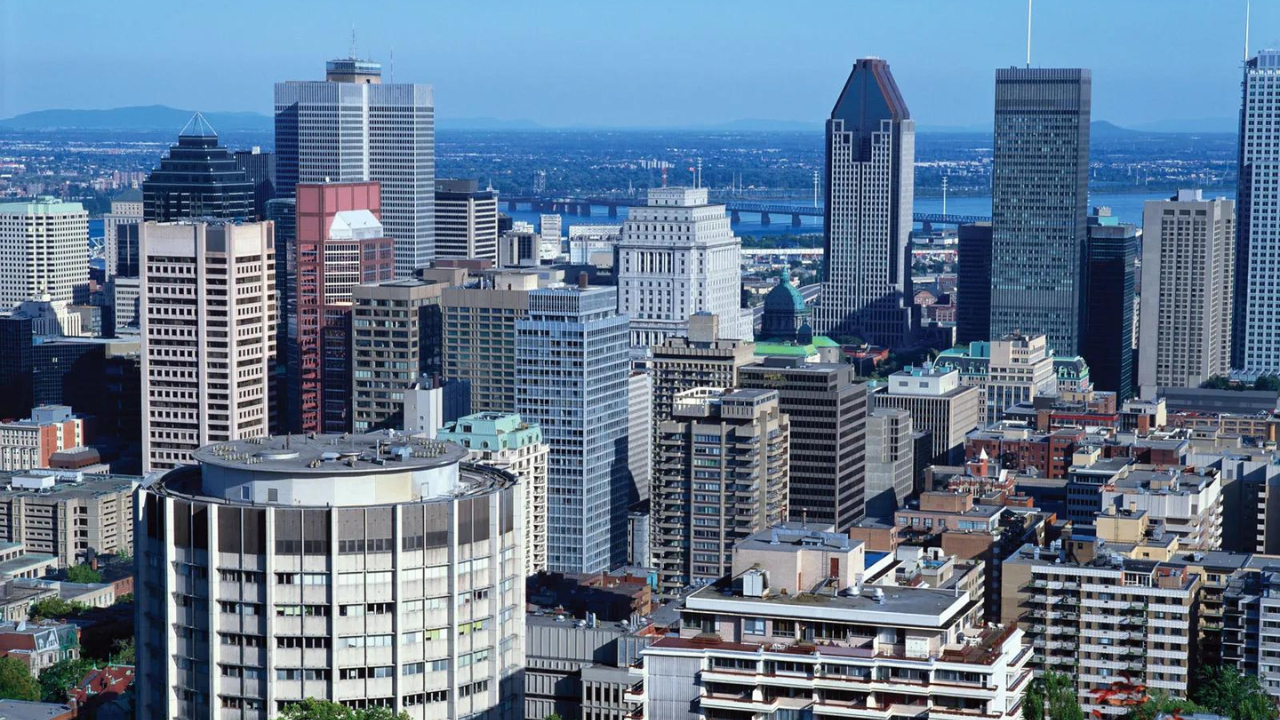 Montreal is a cosmopolitan city that seamlessly blends European charm with North American vibrancy. August offers a pleasant climate, allowing visitors to explore the city's diverse neighborhoods, each with its own unique character. Experience the lively atmosphere of the Montreal Jazz Festival, savor mouthwatering culinary delights, and visit the historic Notre-Dame Basilica. Montreal's multicultural ambiance, arts scene, and culinary delights make it an exciting destination for urban explorers and culture enthusiasts.
KeyPoints
Old Montreal: Explore the charming cobblestone streets and historic buildings of Old Montreal.
Mount Royal: Visit Mount Royal Park for stunning views of the city and recreational activities.
Montreal Museum of Fine Arts: Discover impressive art collections from various periods and cultures.
Festival International de Jazz de Montréal: Enjoy one of the world's largest jazz festivals held annually in Montreal.
Poutine: Indulge in the iconic Canadian dish, poutine, a delicious combination of fries, cheese curds, and gravy.
Conclusion
August presents a plethora of enticing travel destinations that cater to various preferences and interests. From tropical paradises to cultural hubs and untamed wilderness, these 15 best places to travel in August ensure that your summer vacation will be a memorable and enriching experience. So, pack your bags, embark on new adventures, and create cherished memories that will last a lifetime.
FAQs
Is August a good time to visit Bali?
Yes, August is an excellent time to visit Bali as the weather is warm and perfect for exploration and beach activities.
What festivals take place in Barcelona in August?
In August, Barcelona hosts the Festa Major de Gracia and the Barcelona International Jazz Festival, among others.
Can I witness the Great Migration in Kenya in August?
Yes, August is the ideal time to witness the Great Migration in Kenya's Maasai Mara National Reserve.
What wildlife can I see in Yellowstone National Park in August?
In August, Yellowstone National Park teems with wildlife, including bison, wolves, and grizzly bears.
When is the Edinburgh Festival Fringe held?
The Edinburgh Festival Fringe takes place in August, attracting performers and visitors from around the world.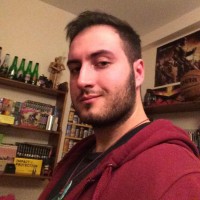 Mi chiamo Valerio e sono uno studente di Ingegneria Informatica a Roma Tre. Sono sempre stato un appassionato di tecnologia, ma soprattutto amo i videogames. Ho vissuto gli anni d'oro della Playstation e del Game Boy fino ad arrivare a Steam, ed ora ho deciso di portare la mia passione su Tweaknology.